The Sapphire Pro seems to be a very promising platform, with an impressive set of features that you wouldn't expect to see on a printer in this price range. Let's break down the most prominent specifications to see what this printer really offers.
CoreXY Motion System
The Two Trees Sapphire pro features CoreXY kinematics, which theoretically allows it to print much faster than other types of printers. The reason for this is that the motors are fixed, so the "flying mass" of the print head and gantry are greatly reduced. In turn, this results in less vibrations during a print, reducing artifacts like ringing and ghosting during a print, and increasing accuracy even at higher speeds.
Linear Rails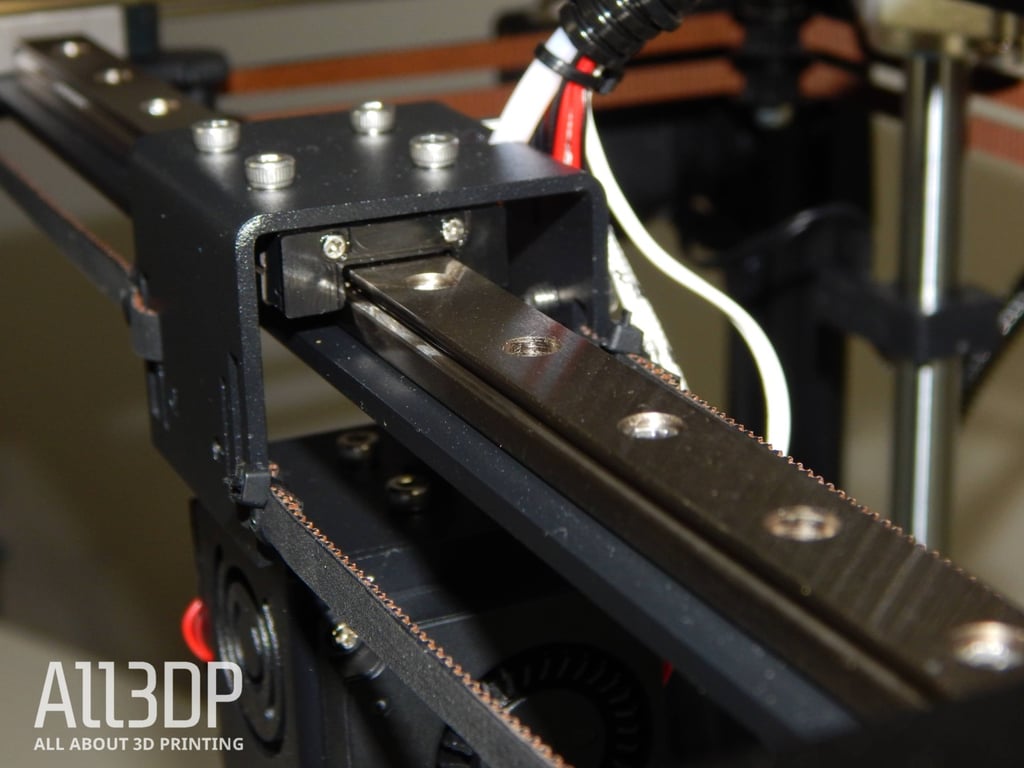 The perfect pair for a CoreXY system, linear guide rails, and bearings on the horizontal X and Y axes ensure smooth motion and reduced wear over time. Typically only seen on professional-grade printers, these are a welcome sight in the hobby 3D printing arena, signaling a move to higher quality builds at lower price points.
Robin 32 Bit Control Board with Trinamic (TMC) drivers
Under the hood of the Sapphire Pro is a Makerbase MKS 32 bit Robin Nano control board, featuring TCM2208 stepper motor drivers. The 32-bit processor on the Robin allows the Sapphire Pro to quickly and effectively run calculations and coordinate movement without missing a beat. The TMC2208 stepper motor drivers allow the printer to run quietly and smoothly, thanks to efficient and quiet power cycling and "StealthChop" functionality (a noise-reducing feature built into the TMC driver chips).
Auto Levelling
The Sapphire Pro includes the ability to auto-level with a small removable sensor. A pressure-based system, the printer will probe the bed by tapping at multiple points to create a data grid, allowing the software to correct for inconsistencies. Similarly to some Delta printers where toolhead space and weight are at a premium, the sensor must be removed before printing.
BMG Dual Gear Extruder with Filament Sensor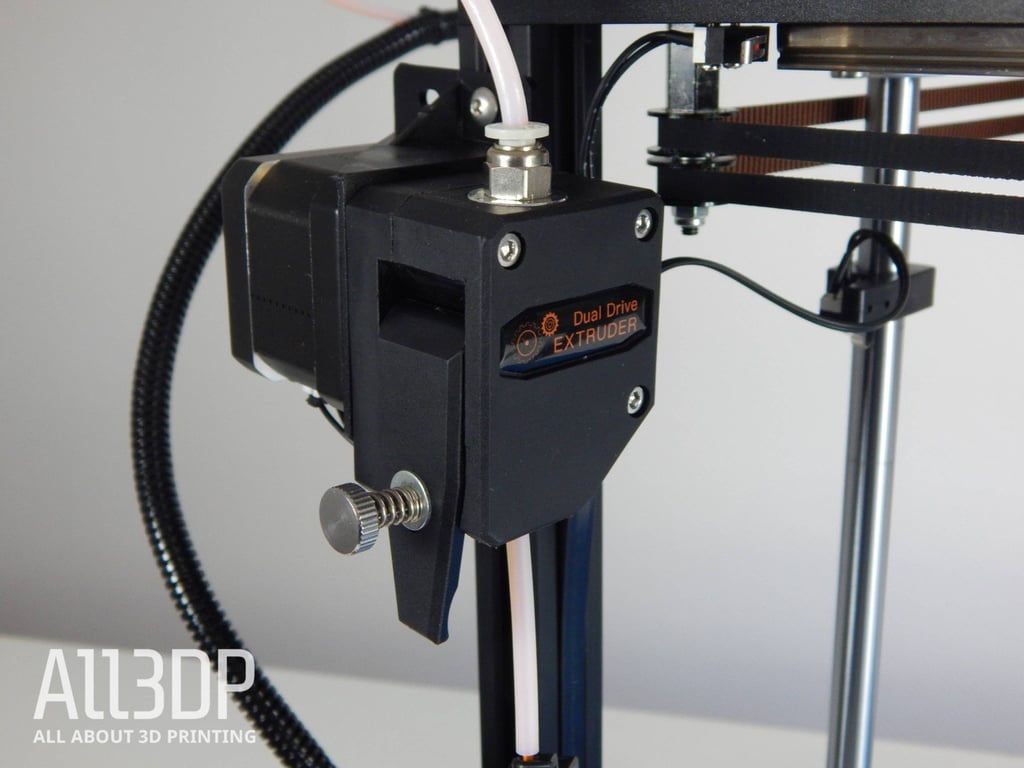 One of the other features that are new to see on hobby printers, a BMG dual gear extruder, is mounted to the side of the Sapphire Pro. This system is based on popular BondTech extruders, with two gears gripping the filament, rather than a single gear and a bearing. Compared to other extruders, the BMG setup can better push filament through the Bowden tube, with much lower chances of jamming or stripping the filament thanks to the extra gripping power.
Also included is a mechanical filament sensor, which can detect if the filament runs out or breaks, pausing the print. This means that you don't need to keep as close an eye on your filament reels, especially for long prints.