Before we explore how the Shining 3D Einscan Pro 2X differs from the original Pro model, let's go over the features that this professional 3D scanning system has to offer.
Similar to the other handheld 3D scanners designed by Shining 3D, the EinScan Pro 2X is both lightweight and compact in size, making it portable and extremely versatile. Weighing in at just over 1kg, you can take this 3D scanner just about anywhere, stretching the boundaries of what you can capture far beyond what a stationary system can offer.
This system is ideal for scanning small-to-medium sized objects, and it does so at an incredibly high speed without sacrificing quality. The EinScan Pro 2X offers four different 3D scanning modes: Handheld Rapid Scan Mode, Handheld HD Scan, and Fixed Scan Mode (both with or without a turntable). It also supports a range of alignment modes, including feature alignment, markers alignment, turntable coded targets alignment, and manual alignment.
With Handheld Rapid Scan Mode, the EinScan Pro 2X is capable of processing up to 1,500,000 points per second (30 fps). While Handheld HD Scan Mode is a bit slower, it does offer an impeccable scanning accuracy of up to 0.05 mm. For both of these handheld modes, the volumetric accuracy can be improved by utilizing markers on the objects you plan to scan.
When in Fixed Scan Mode, which is the mode used when the scanner is stationary, the accuracy can reach up to 0.04mm.
Another aspect that places the EinScan Pro 2X a notch above other handheld 3D scanners is the fine details that it captures. When using Handheld Rapid Scan and Handheld HD Scan modes, the minimum point distance is up to 0.2mm, leading to the generation of high-resolution 3D data.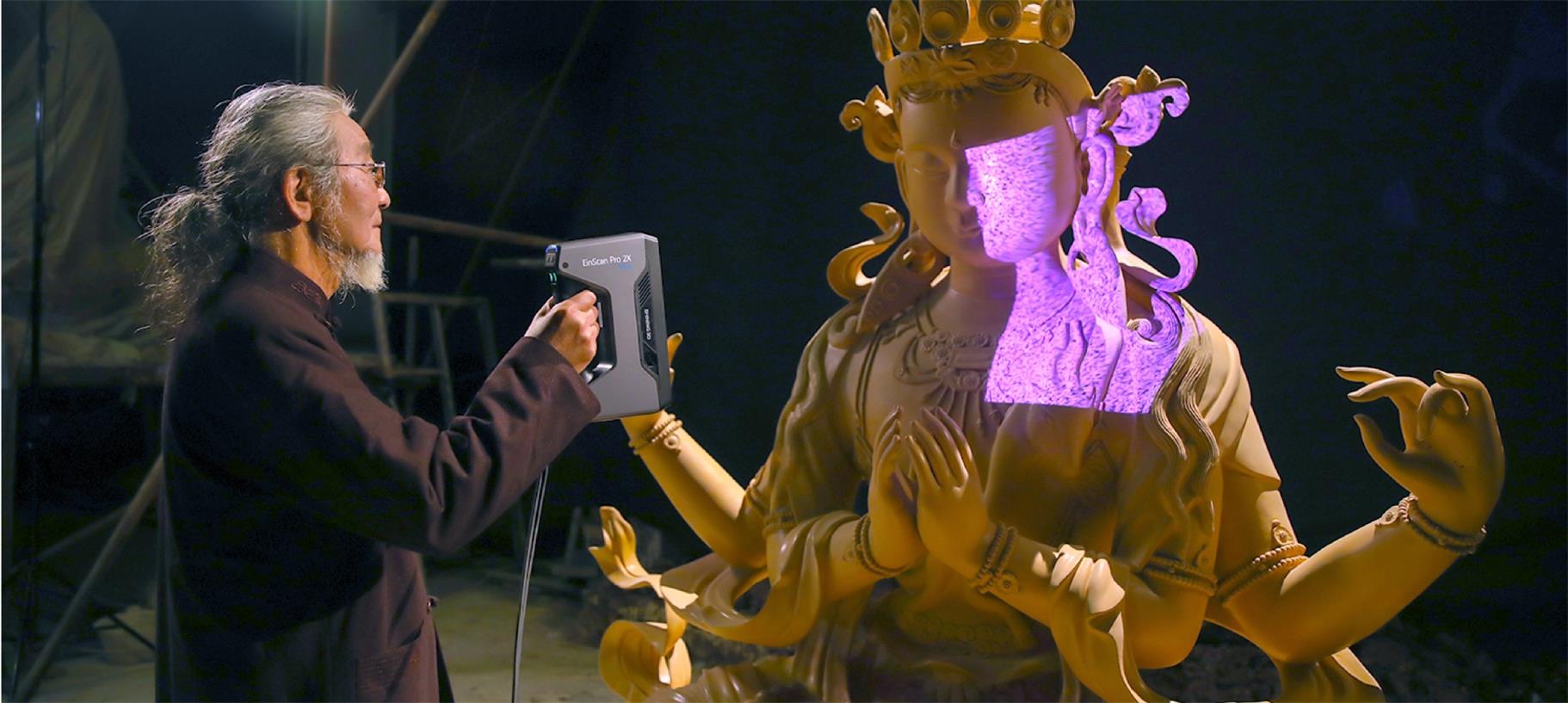 The EinScan Pro 2X has a modular design and a number of optional packs that can be added to enhance the 3D scanning experience. The Color Pack makes it possible to capture full-color textures alongside the object's geometry. If you want to use a turntable and tripod to help automate the scanning process, you can do so by adding the Industrial Pack.
It's important to note that while Shining 3D offers an HD Prime Pack for increased scanning speed and better quality, this add-on is only compatible with the Pro 2X Plus mode. All in all, like the EinScan Pro model before it, Shining 3D has engineered the EinScan Pro 2X to be modifiable depending on each user's needs.
Compared to the original EinScan Pro, the 2X model offers better specs across the board, including quicker scanning speeds and improved accuracy.
Perhaps even more impressive than the new 3D scanner is the software behind it all. Shining 3D has developed ExScan Pro, 3D scanning software that aims to make the process as simple as taking a video. It offers a brand-new and highly intuitive user interface and workflow.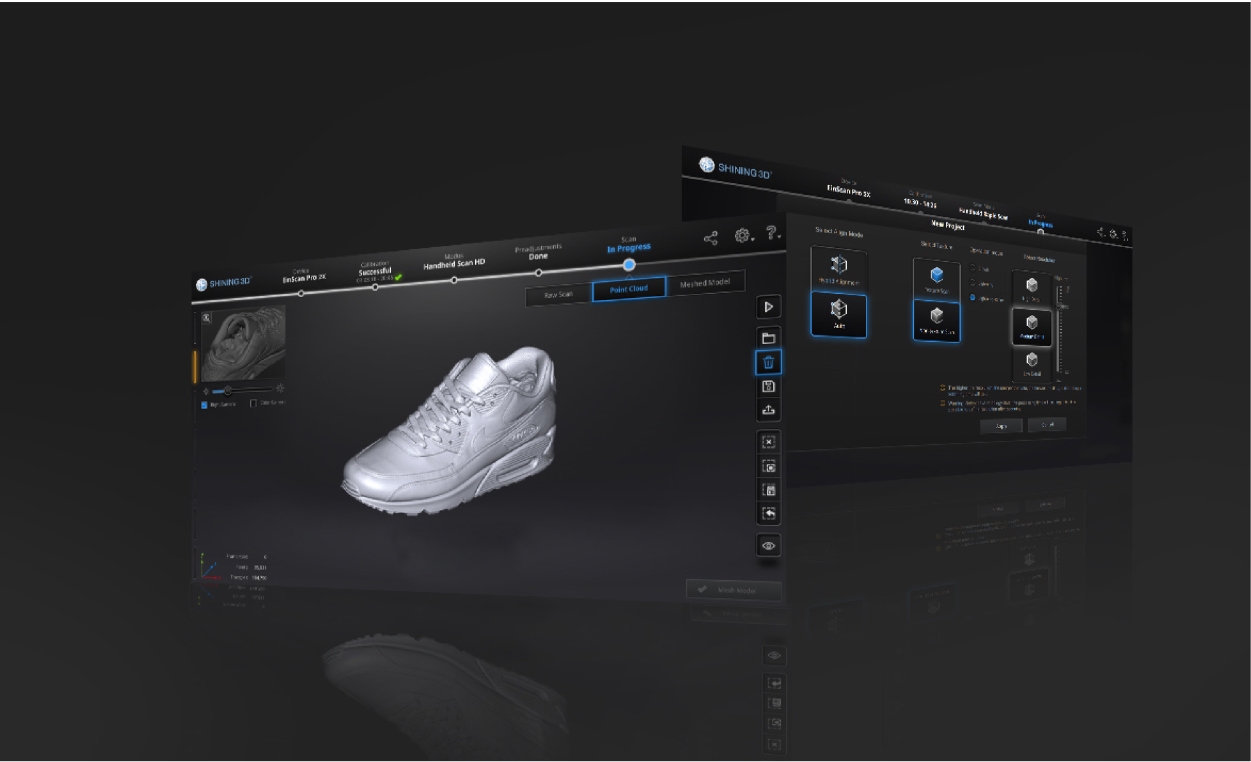 One of the paramount facets found in ExScan Pro is Operation Mode, a function that enables users to increase the speed of the scanning process during operation and set the resolution after that fact. It's also compatible with a wide array of file formats, capable of outputting STL, OBJ, PLY, ASC, and P3.
Outside of the scanning software, Shining 3D has also collaborated with Siemens PLM Software to develop a the Solid Edge SHINING 3D Edition software. This state-of-the-art software is equipped with some incredible design tools, including reverse engineering, generative design, convergent modeling, synchronous modeling, and simulation, fused with a versatile CAD tool all in one single platform.
As Shining 3D explains, the purpose of this design software is to complete the company's extensive ecosystem, which currently entails 3D scanning, design and simulation, and additive manufacturing. The EinScan Pro 2X is an integral part of this ecosystem, making professional 3D scanning much more accessible and easy to use for beginners, while also improving the image quality and overall workflow for advanced users.