Perhaps the most impressive feature of the PLUTO 3D printer is the compact build area of 6.1″x6.1″x11.4″ (155 x 155 x 290 mm), making it a desktop machine in every sense of the word.
3Devised claims that the PLUTO will be a plug'n'play 3D printer. Users only need to plug in the power cord and fill the vat with resin before the fun begins. This DLP 3D printer also has built-in WiFi connectivity. On top of that, the company states that the 3D printer is open source, which means both the firmwares and it's schematics will be published on GitHub.
"While PLUTO and it's softwares are quite capable in their current state we think that opening PLUTO up will enable it to do much more than we alone could provide. We believe that everybody should be free to tinker with their 3D printers," 3Devised writes on Kickstarter.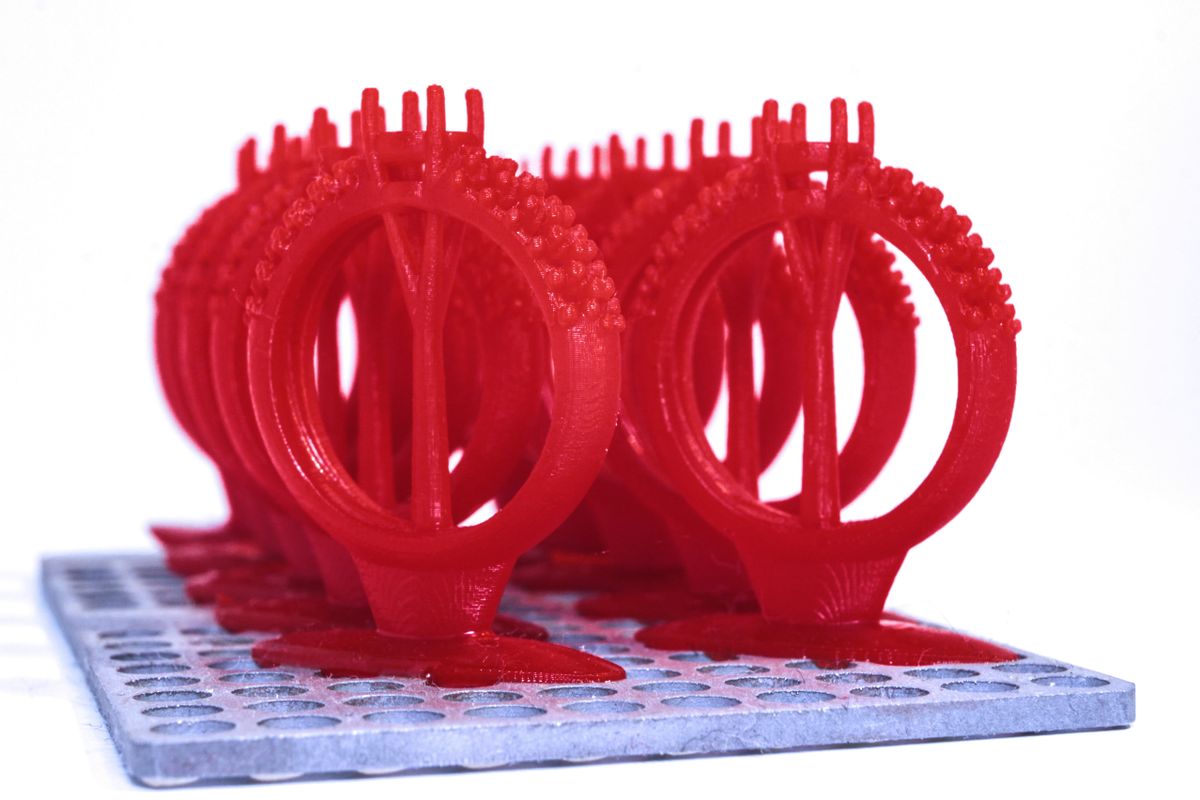 According to the Kickstarter campaign webpage, the PLUTO 3D printer also has a magnetic build area, simplifying the steps that come after printing, such as cleaning and post-processing.
Unlike many other SLA/DLP 3D printers on the market, the PLUTO will use Top-Down Architecture. This eliminates certain issues such as mid-print failures, but also means you have to use more resin in the tank. However, to overcome this, 3Devised created a solution where the resin tank is partially filled with glycerine first, and then the resin is added on top. Since glycerine is much more dense, the two materials will not mix with one another.
The DLP 3D printer will be able to achieve surface finishes that compare to objects printed at 25 – 50 microns. According to 3Devised, this is made possible by utilizing a technology called antialiasing. Although the PLUTO 3D printer's focused image has 100 micron sized pixels on the surface of the resin, antialiasing enables individual and accurate control of pixels, increasing the overall print quality.
Other proposed features include high-quality igus bearings, a modular tank design (making things easy to take apart and clean), and software that is written from the ground up just for the PLUTO 3D printer.
The company will also offer its own line of resin materials that comes in a multitude of styles and colors. Third-party filaments should also be usable with the PLUTO 3D printer, and the team actually seems to encourage experimentation.
3Devised believes that the PLUTO 3D printer will cast a wide net on the market, and is perfect for beginners, makers, and even professional jewelers, engineers, hackers, and more.
Once the PLUTO 3D printer is made available, the plan is to sell it at $949, which is relatively cheap compared to other DLP 3D printers. However, for half the price, you can always settle for something like the Anycubic Photon DLP 3D printer, which is already on the market and generating a fair amount of buzz.