If you're wondering whether a Mark Two (Gen 2) can fit seamlessly into your workflows, Markforged offers a few use cases of how other companies have harnessed it.
Oil & Gas Company
A Canadian oil and gas company required an automated machine that could load "large glass reinforcement tape pads" to increase productivity in their plant and to lower changeover time. They needed to build the machine themselves, and because of that, needed custom parts. However, the parts were too expensive to produce. The conundrum was that without them — and without the machine — the plant's throughput wouldn't go up, but with them, the increased throughput wouldn't make up for the costs involved in building the machine.
So, the company bought a Markforged Mark Two, and by printing 53 custom 3D printed parts on it, it was able to reduce costs and speed up prototyping and iterating. The parts included "fuse covers, end effector laser sensor mounts, mechanism covers, bump stops, motor mounts, and more," plus the company can quickly replace parts as they need them by printing them out on site.
The parts they produce are in Kevlar, HSHT fiberglass, or carbon fiber. The company reports saving $27,000 CAD by swapping "aluminum and sheet metal parts with 3D printed parts" on one part of the machine alone.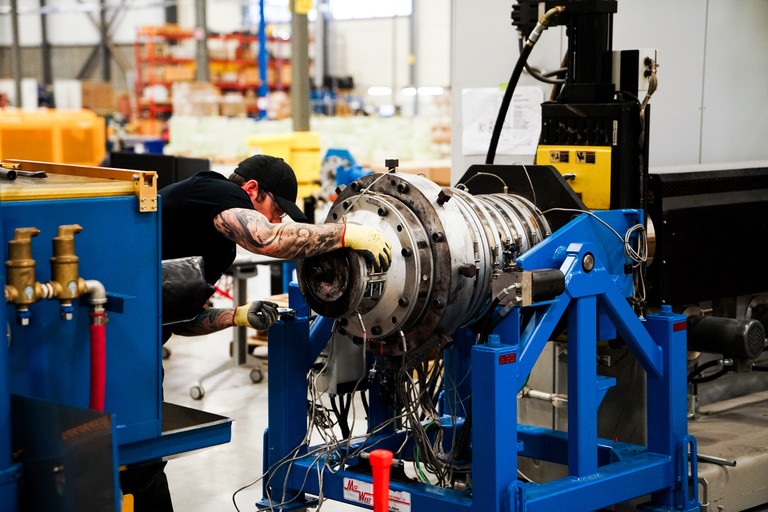 Lean Machine CNC
This metal fabrication job shop produces custom machining with a five-axis CNC mill. They needed a custom, metal vise to create a part for a customer, but couldn't swallow the $6,000 cost. The solution was to 3D print carbon fiber reinforced parts on a Mark Two and combine them with purchased parts to build exactly what they needed. They were able to do this for $1,500 — 75% cheaper — and it only took one week compared to three weeks for traditional manufacturing.
Dixon Valve
Dixon Valve was empowered to create new manufacturing tooling solutions using a Mark Two.
An engineer from the company described the machine as "a critical component in our design process really changing the way we work to the point where we are actually altering our procedures and plans to accommodate it" to Markforged.
They use the parts they create – jaws that mount onto a robot — in corrosive fluids and repeated clamping forces, so they need to be extremely durable.
3D printing them with the Mark Two saved them time (it takes nine hours to print the parts rather than 144 hours to have them machined) and money (from $290 for machining to $9 for printing).