Right off the bat, you'll notice that what separates the Inventables Carvey from most other 3D carving and CNC machines is the fully enclosed lid that surrounds it. There are multiple reasons why this enclosure makes this 3D carving machine well-suited for the home or office environment.
First, the enclosure helps to contain debris spilling off from the material, keeping everything clean and making it easy to vacuum after the job is complete. Secondly, rubber seals around the lid reduce the amount of noise generated by the carving operation, turning what is typically an extremely noisy endeavor into a quiet process.
The Inventable Carvey 3D carving machine is compatible with a wide range of materials, including wood, plastic, foam, soft metals like aluminum, and molding wax. Equipped with a spindle that can reach up to 12,000 RPM, users can switch between 1/8″, 3/16″. and 1/4″ bits.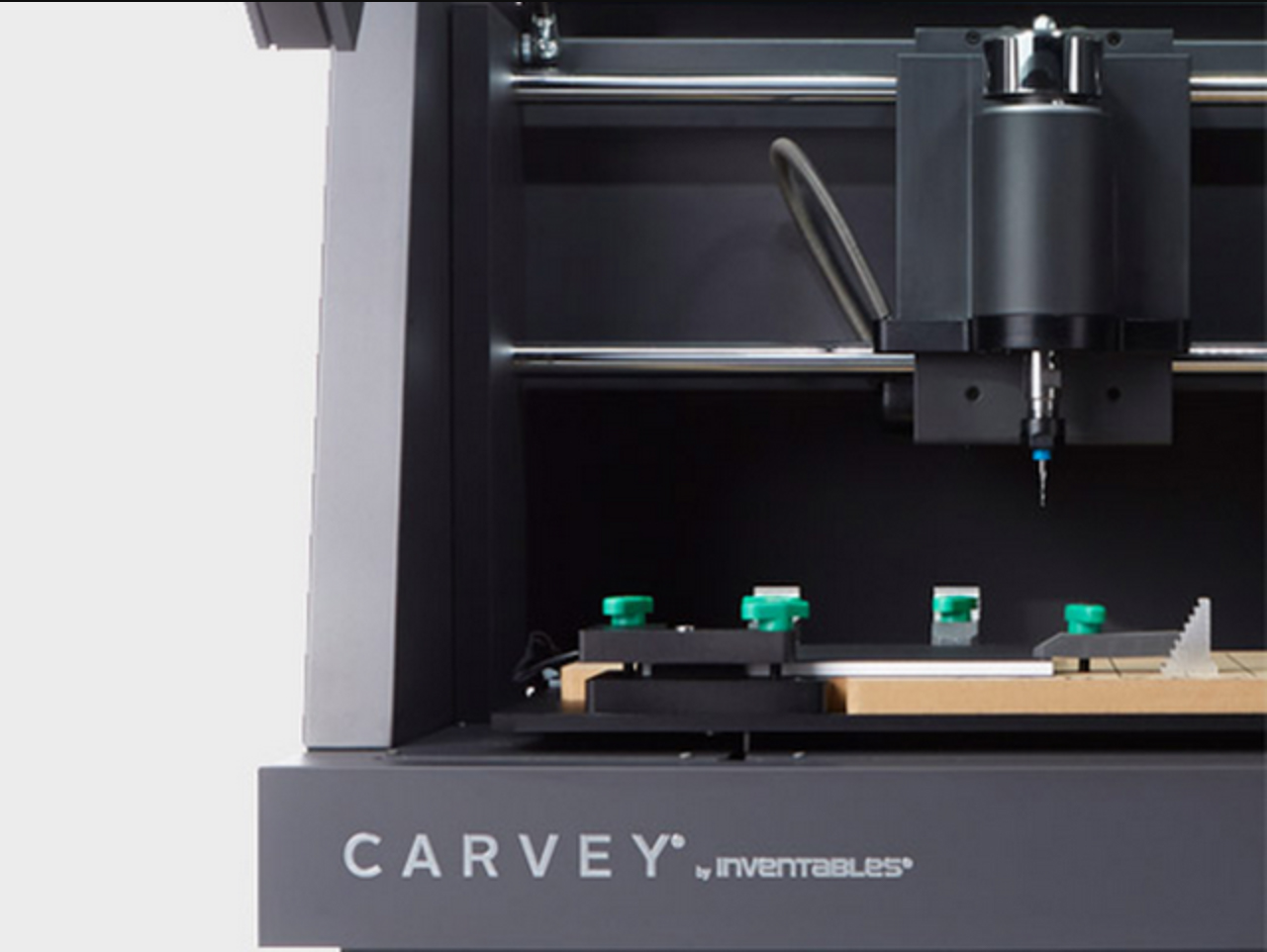 Another feature that sets the Inventables Carvey apart from other 3D carving and CNC machines in its class is auto calibration. In other words, it's able to probe the build plate and learn exactly where the material is set.
The Inventables Carvey comes with a smart corner clamp with auto z-zero, a side clamp system that comes with different clamp lengths and base heights, and a 1/16″ solid carbide bit. Additional bits and materials can be purchased directly from the manufacturer.
Easel is the web-based software that allows users to design, import, and prepare 3D carving jobs. Material settings are already integrated into the software, allowing you to choose a specific material stock without having to input those meticulous settings yourself.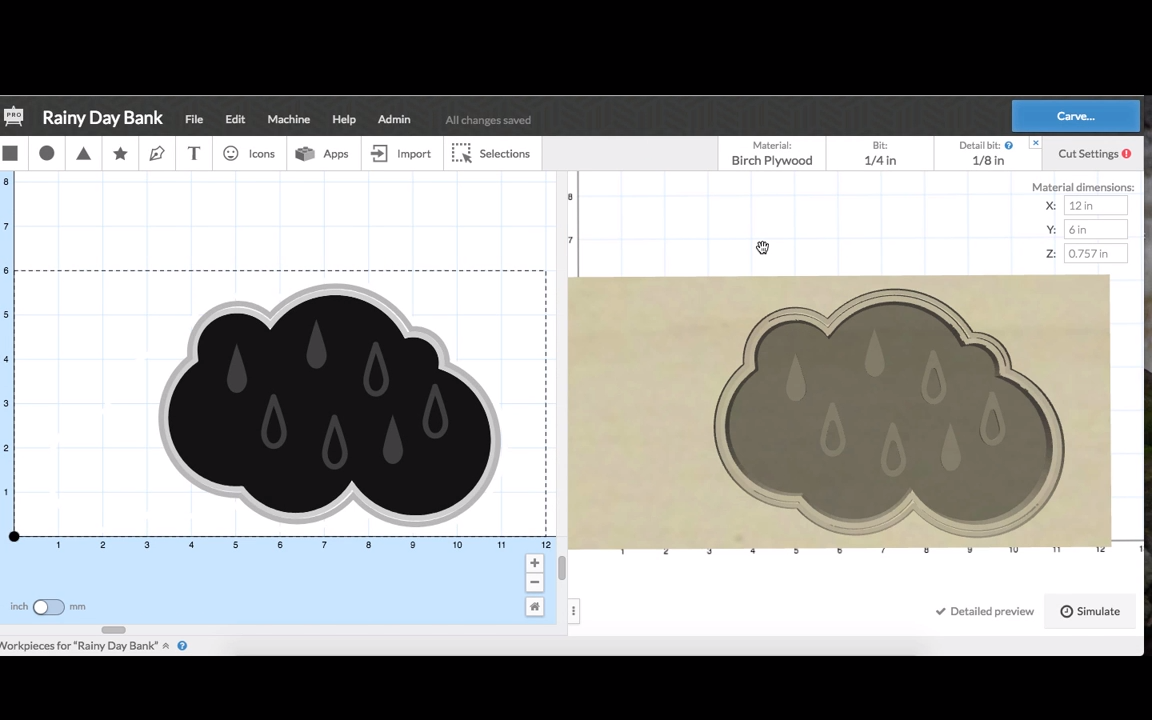 While the Carvey would certainly be a welcomed addition to any maker workshop, Inventables seems to be focusing in on the educational sector with this machine. On the manufacturer's website, this 3D carving machine is marketed as the "perfect choice for your classroom, library, or STEM makerspace."
This usability also makes the Inventable Carvey a viable option for entry-level makers or even more experienced makers who want a clean and hassle-free 3D carving experience. Aside from the web-based design software, Inventables also has a variety of projects online for users to follow along with, along with an active community forum and customer support team.