Multi-color printing
In most respects, this is a pretty standard printer. Where it differs significantly is here: The A20T can combine different spools of filament and extrude them from one nozzle to create multi-color prints. The color mixing is controlled using the Geeetech Color Mixer software, which lets you pick how the colors blend and other specifications.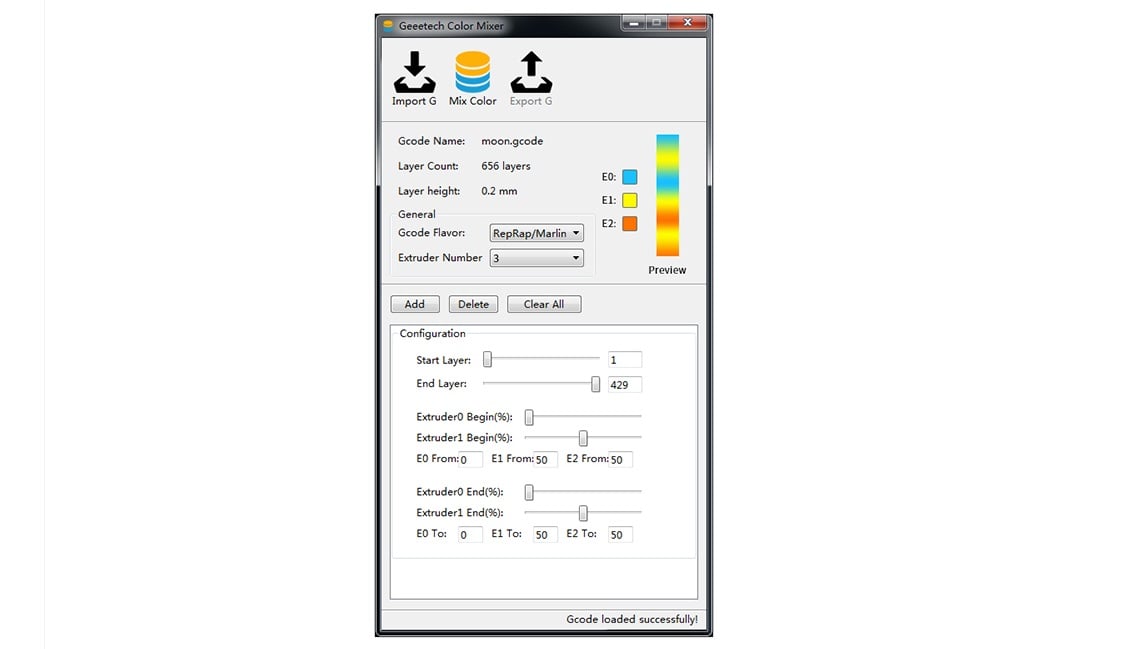 Easy Assembly
The printer boasts a modular design that makes it easier to assemble. According to Geeetech, the build is done in three steps for minimal hassle. Its extruder even has a modularized design that is supposed to make swapping the wires in and out of your extruder a cinch.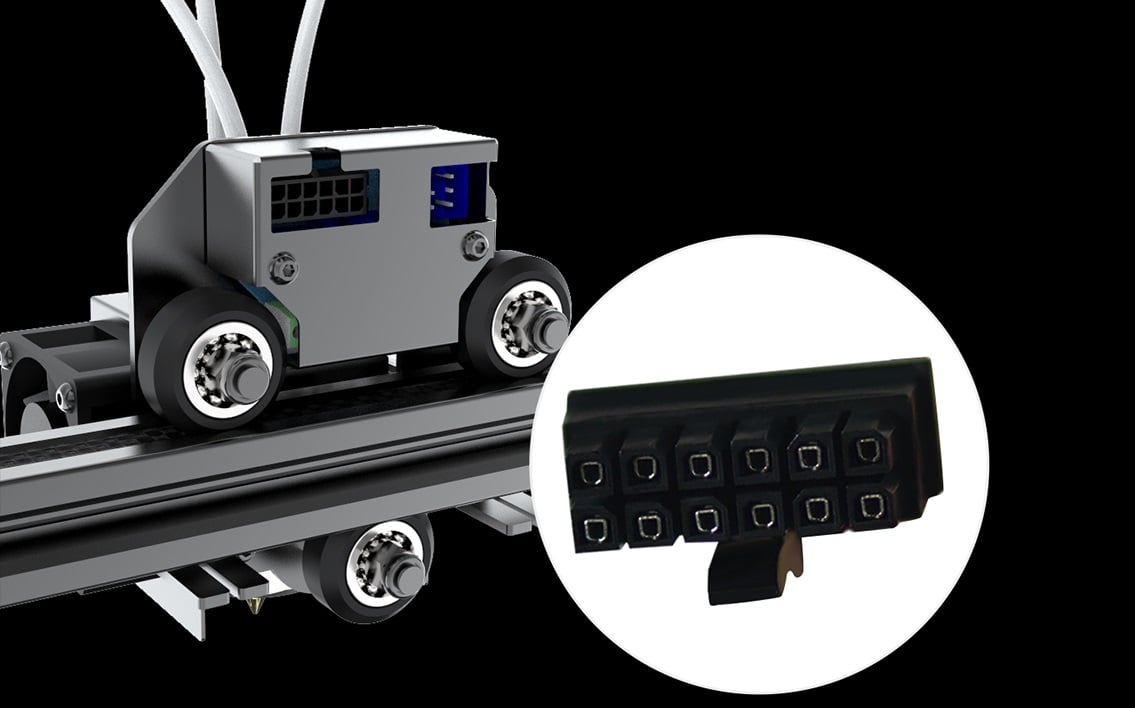 Filament Detection & Print Resurrection
This is without a doubt a key feature in this printer if you want to keep your sanity. The printer alerts you when a spool is running out of filament so you can keep your multi-color prints chugging along smoothly. It also sports a print resurrection feature in case there is an unexpected stop.
Quiet Printing
The A20T has aluminum, v-shaped wheels and rails on each axis to reduce the noise the printer produces.
Optional Features
Auto-bed leveling
WiFi module
3D touch