Before you start with a project you will have to decide what units you are going to use. In this FreeCAD tutorial, we will be using the metric system, which is generally more friendly with the majority of 3D printing software.
When you open FreeCAD, you should see something comparable to this: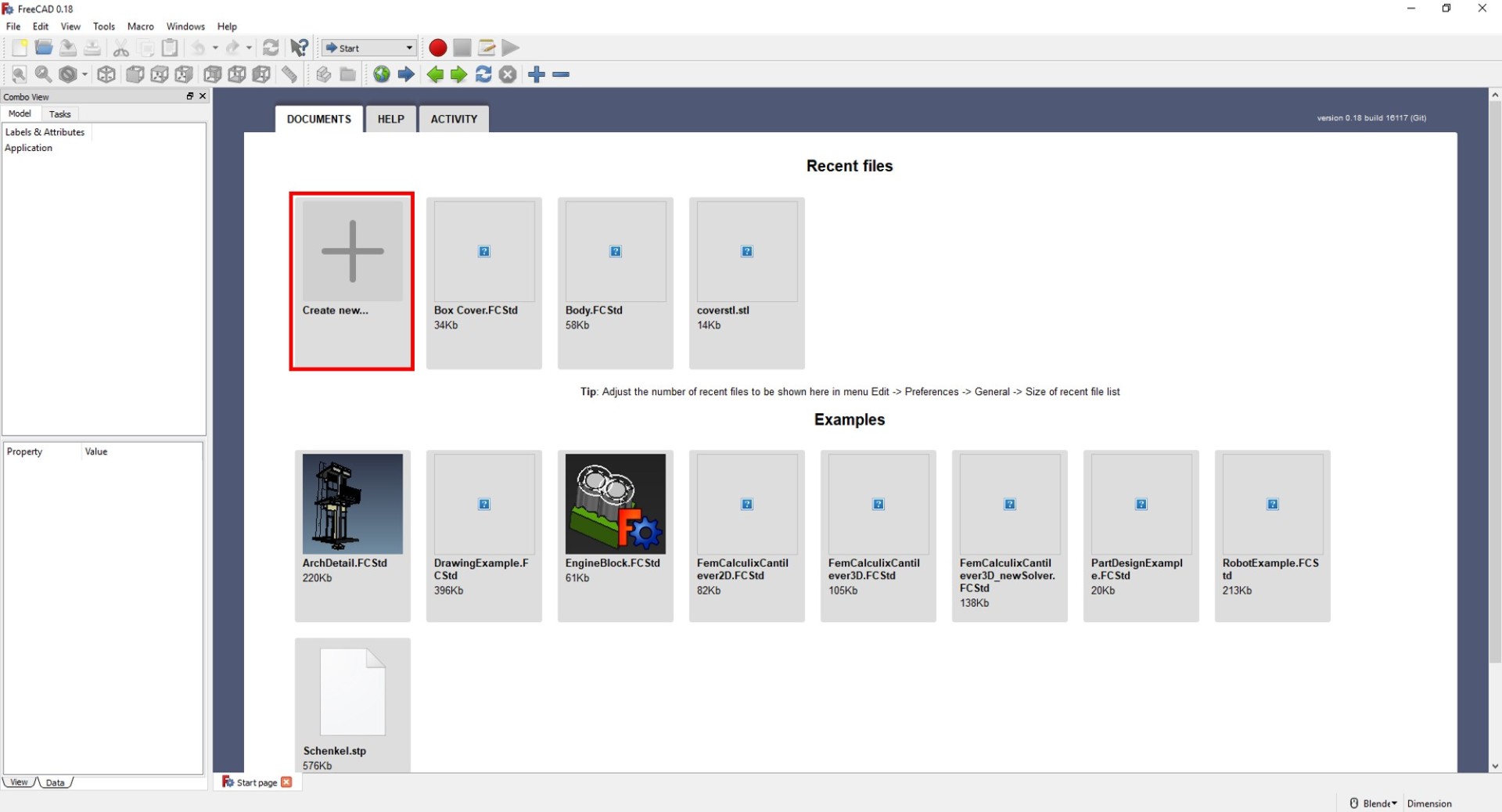 Click on "Create new". Now you can set your preferred navigation style. For this tutorial, we will use Blender. Rightclick > Navigation styles > Blender.
The menu allows you to use navigational gestures similar to other CAD programs. This can be useful if you use other software or plan to switch to another program later.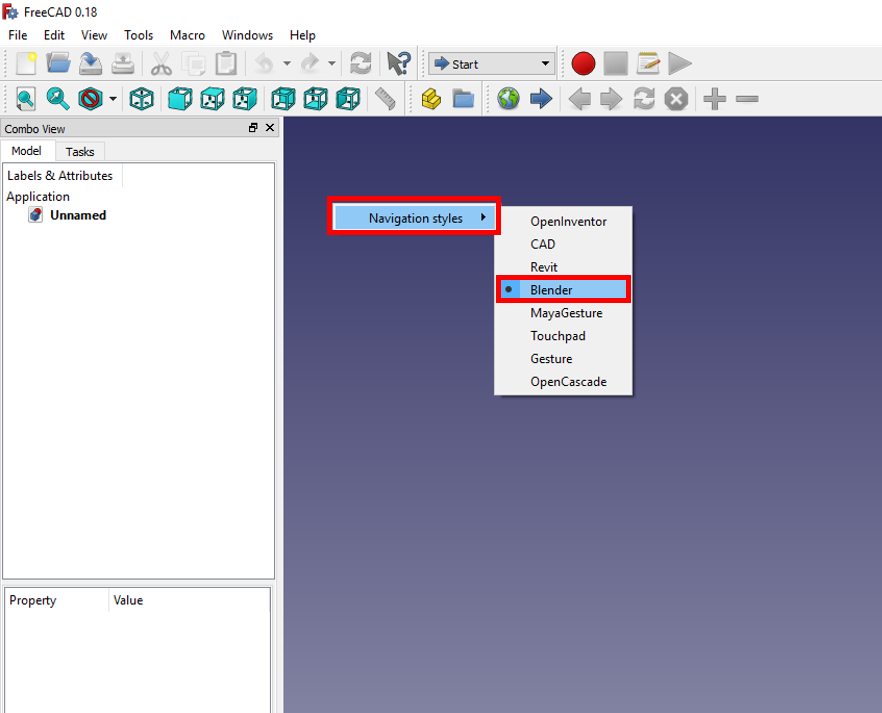 You are ready to get going! Follow these steps to change the units.
How to change units in FreeCAD
Click on Edit > Preferences


Select General in the popped up window


Go to Units and change the User System to "Standard" and confirm by pressing "OK"