Like the original iteration, the Creality CR-20 Pro has a humble 220 x 220 x 250 mm build volume, making it smaller than the CR-10, but still adequate for most 3D printing needs. It also has a nearly identical all-metal frame and design, save for a few modifications that we'll cover in this section. So, what exactly makes the Creality CR-20 Pro such an upgrade over the basic version?
At a surface-level glance, you might not notice much of a divergence between the two printers. However, for just a $20 uptick in price, there are a lot of noteworthy features that have been added to the model.
First and foremost, the Creality CR-20 Pro is equipped with a genuine Antclabs BL Touch Probe for 9-point auto bed-leveling, something that both beginners and expert-level users can certainly rally behind.
Taking inspiration from the upgraded version of the Creality Ender 3, the CR-20 Pro utilizes a removable C-magnetic print surface that can be removed for easier part removal. Another feature that was borrowed from the Ender 3 Pro is the more robust 40 x 40mm Y-axis extrusions, providing more overall stability to build plate.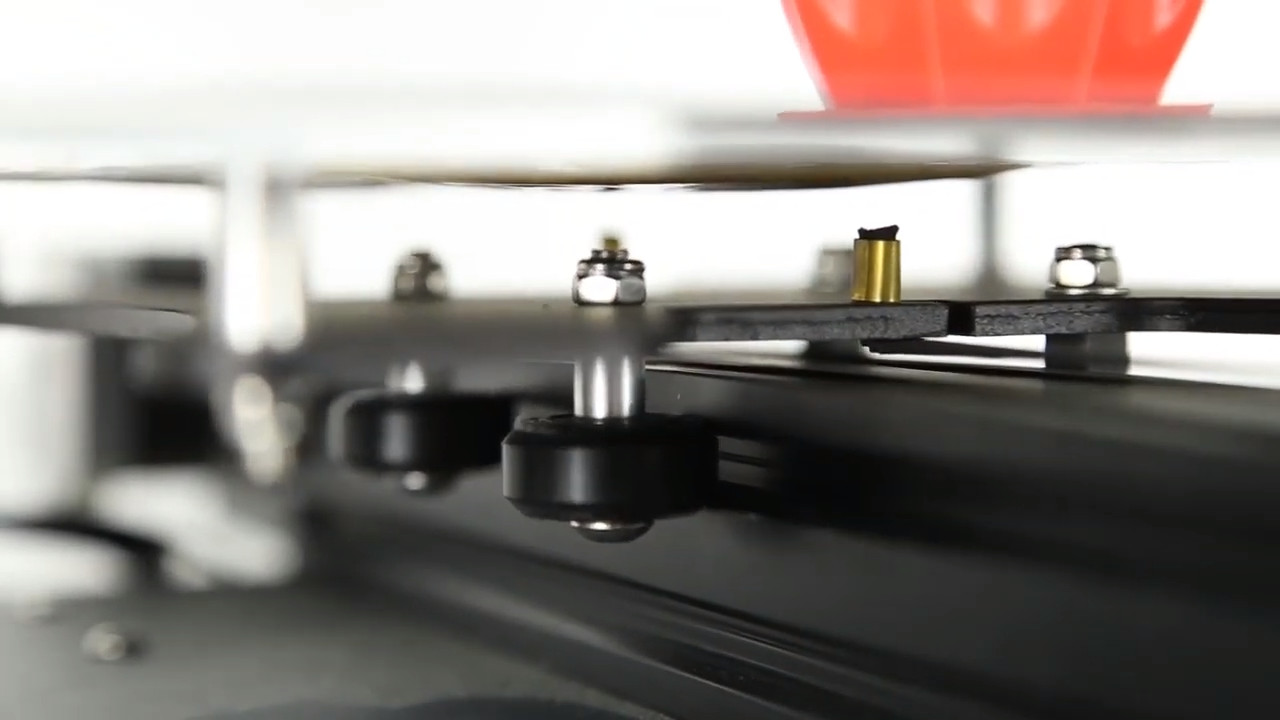 There are also some other enhancements that might go unnoticed in light of these more tangible improvements. One of these newly implemented attributes is Capricorn Teflon tubing, which was integrated to support smoother filament feeding. This widely recognized tubing offers higher lubricity and high-temperature resistance compared to standard filament tubing.
According to Creality, the CR-20 Pro also boasts an improved filament sensor that will sound the alarm when your material is running low. The auto-resume print function works by storing the print information and positioning of the print head, ensuring that the printer will continue from the exact spot in case of power failure.
Boasting a maximum nozzle temperature of 250°C and a maximum heated bed temperature of 110°C, the Creality CR-20 Pro is compatible with PLA, ABS, PETG, PC, TPU, and most exotics. It also has what the manufacturer is calling an "integrated touchscreen," but photo evidence suggests that the UI still uses a knob to scroll through settings.
Lastly, the inner workings of the Creality CR-20 Pro have also been strengthened with a MEANWELL 24V power supply and Creality 2.1 motherboard.
All in all, there isn't much separating the Creality CR-20 Pro from its predecessor. But, at a slight price increase, the BLTouch, magnetic print surface, and improved components, the new and improved CR-20 is certainly worth a look for entry-level and frugally-minded makers.