Once you have printed out the parts and ordered the electronics (plus a Nintendo Switch, if you haven't had one), it is time to assemble the arcade cabinet.
Cabinet Assembly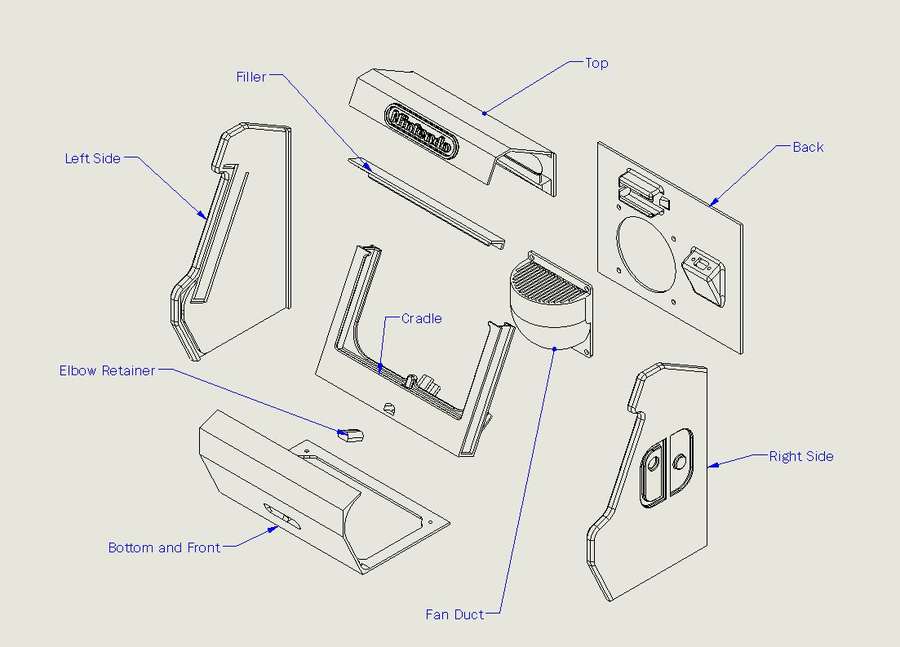 Start off, by assembling the cabinet as shown above and glue it together. You can use a few books, or similar, to add weight while the parts set. However, do NOT glue the top part into place. It is supposed to slide off so you can insert your Switch.
Also, we recommend connecting the hub before gluing the cradle in place, as it makes the following setup easier. Apart from that, you should have no problems.
Powering Up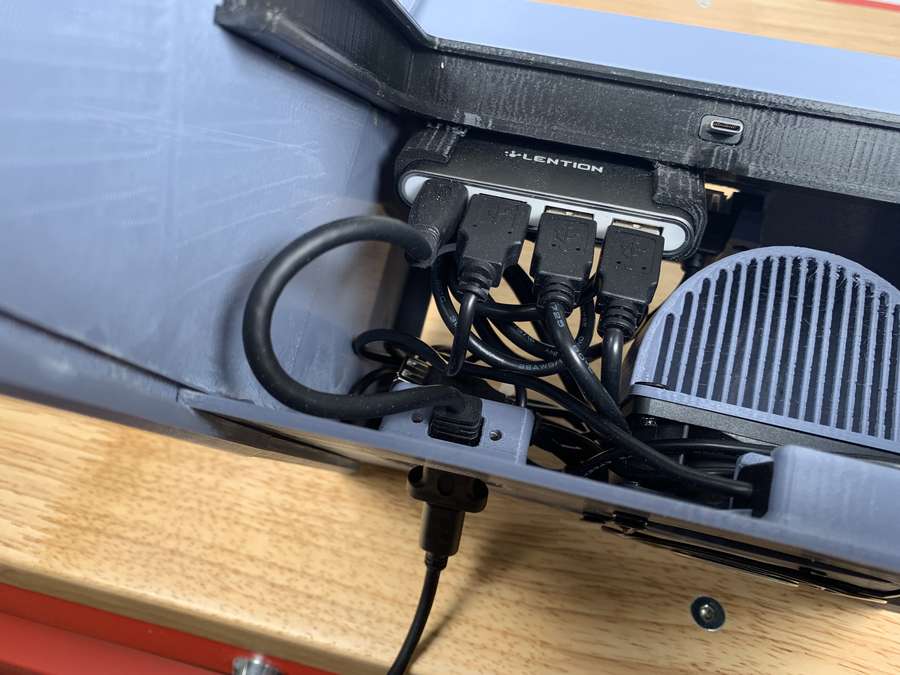 Next, it is time to plug in all these USB cables. Power and data for the Switch, plus the cooling fan, are all run by the USB-C hub in the back of the unit. The 90-degree USB-C adapter at the bottom of the cradle will connect the Switch automatically when you slide it into place.
Note: The default Nintendo Switch AC adapter will probably not work when you use it because Nintendo added an extra data signal and the Switch will think it's in a charging dock and turn off the screen. But you can just use a separate AC adapter, preferably one that provides at least 3A.
Install the Fan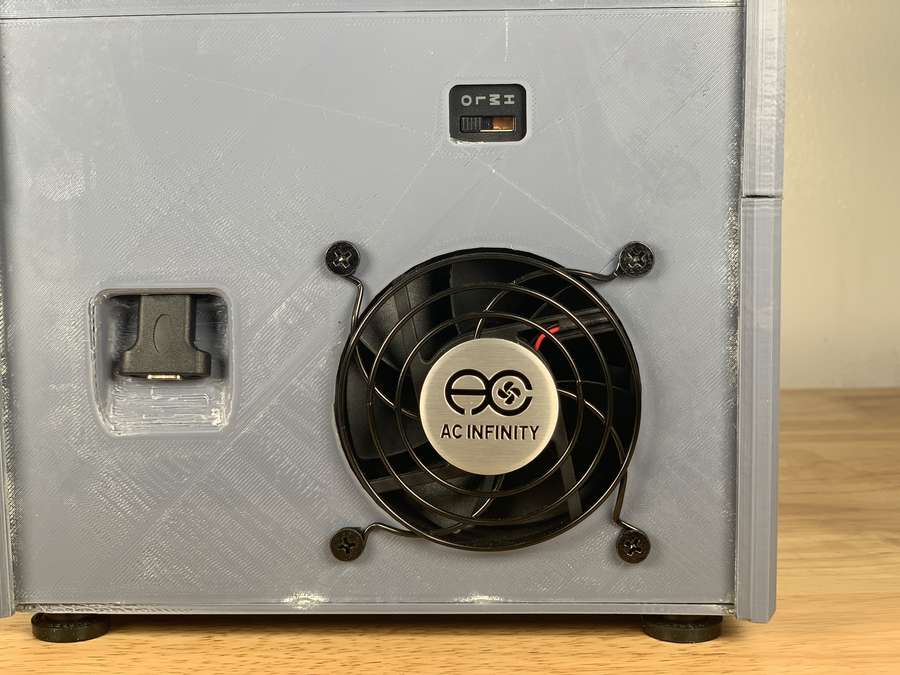 Well, no doubt this project is already pretty cool by itself. But with the fan, you can make it even cooler.
That being said, the Switch should not run too hot normally, even in an enclosed casket. However, this 5V USB fan – also powered by the installed hub – is extremely inexpensive and you can access the fans speed control from the back of the cabinet, so why not go for it. If you do not plan to install the fan, you can also print the simple back part instead.
Final Assembly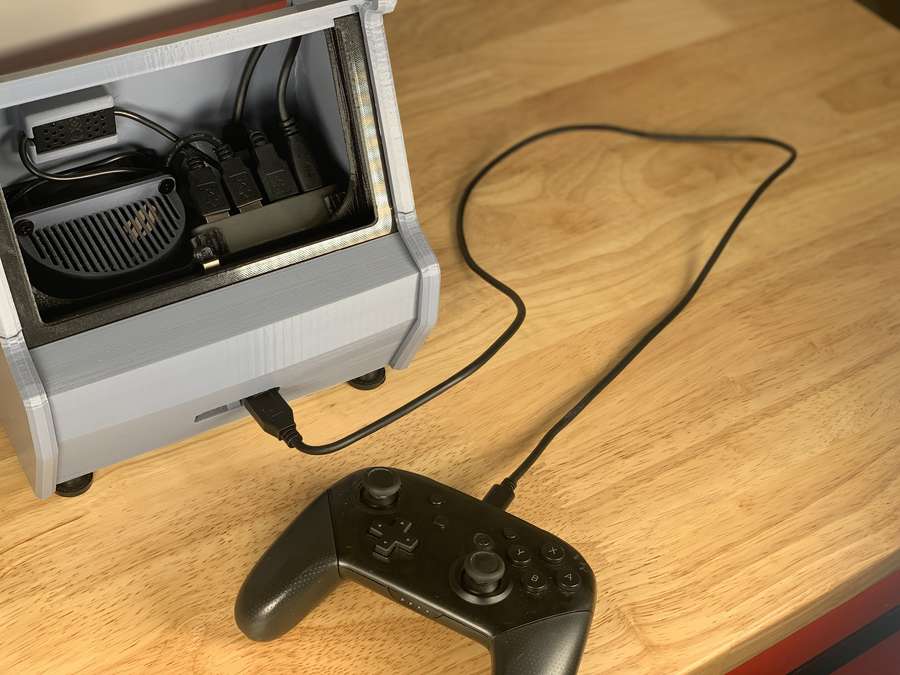 Well, and this is basically it for the assembly part. After you set the fan in place and arrange the USB cables just slide the Switch into its place and you are good to go. As this device uses a powered data hub, and we equipped it with the dual USB extension cable, accessible on the front of the cabinet, you can connect any USB device to the power ports that you would normally connect to you Switch dock.
Just invite some friends over and let the fun begin.
Ready? Fight!
Click here if you want to find more Nintendo Switch mods to 3D print.