So far, Monoprice 3D printers have delivered great value for money. With the Mini Delta, the company claims to have built "The lowest priced professional quality 3D Printer in the world". Let's review the facts.
At CES 2017, Monoprice showed not one, but several new machines that could shake the market (more here). One of the most promising models turned out to be the new Monoprice Mini Delta. The company has just released stats and facts of the Mini Delta on a dedicated pre-order website. A release date hasn't been set yet, but it's expected to launch soon.
So without further ado, let's review the facts Monoprice MP Mini Delta.
Monoprice Mini Delta Review #1: It Has an Extremely Low Price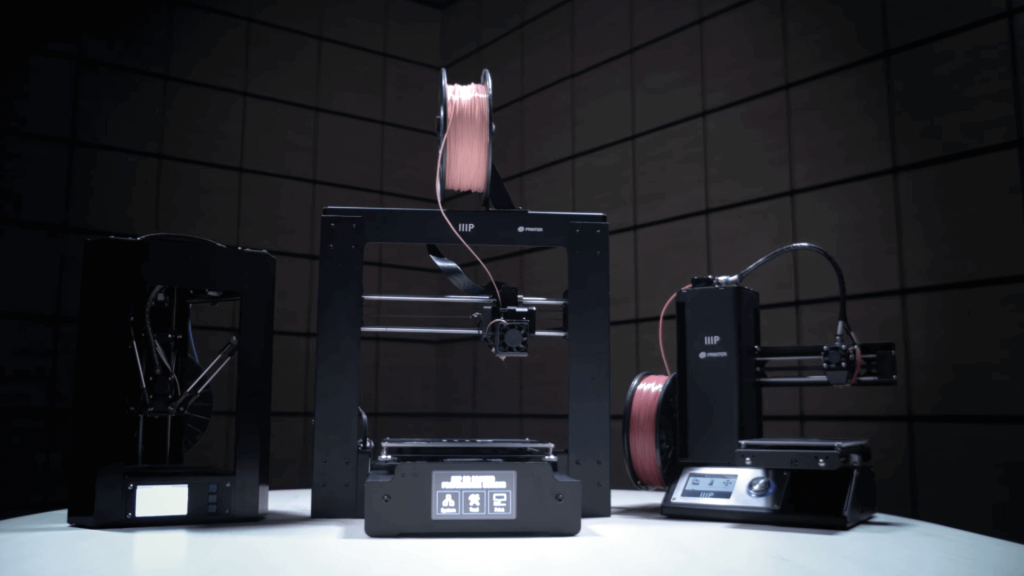 That's true.
Officially, the price of the MP Delta hasn't been released yet – at least not on the Mini Delta website. But as the company stated, their "Maker Select Plus" 3D printer tops out the range of new printers at $399. The "MP Select Mini V2" holds the line at $199, and the "MP Mini Delta" will be the cheapest at $149. This is throwing down a big gauntlet to any other low-cost manufacturer competing in the same space.
Monoprice Mini Delta Review #2: It's a Quality 3D Printer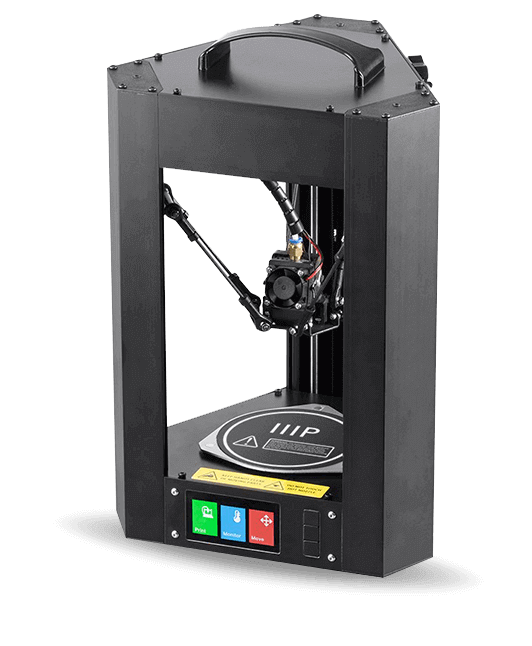 We can't tell yet, but we're optimistic. So far, all Monoprice 3D printer reviews have shown to offer a decent quality for a good price.
When it comes to building low-budget 3D printers, manufacturers have to make compromises somewhere. XYZ Printing, for example, offer very affordable 3d printer models. In order to save money, they rely on plastic cases and higher-priced proprietary filament. Not so the MP Delta. It's a unibody, all-metal construction. Also, it offers free choice of filaments.
Currently, we can't say anything about the print quality of the MP Delta. But we'll publish a review of the Monoprice MP Mini Delta soon – just stay tuned. If you are interested in it's "bigger brother", the MP Select Mini, please read our review below.
https://all3dp.com/monoprice-mp-select-mini-3d-printer-review/
Monoprice Mini Delta Review #3: It's Easy To Use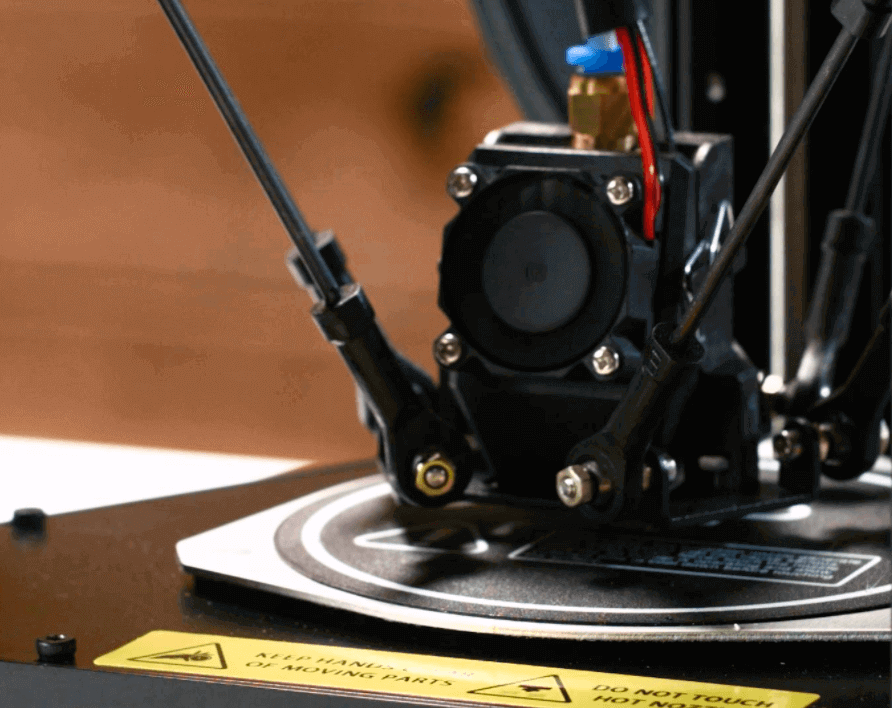 As this isn't a proper Mini Delta review, we can't tell yet. But the signs are promising.
Most of the lower-priced 3D printers come as a kit. But assembling the printer, leveling the build plate and fiddling with settings isn't for everyone. Monoprice promises their Delta is ready to print right out of the box. It comes as a unibody, all-metal construction, that requires no hardware to put together. You attach the filament holder, load the filament, and you should be ready to print.
Monoprice Mini Delta Review #4: It Offers Professional Features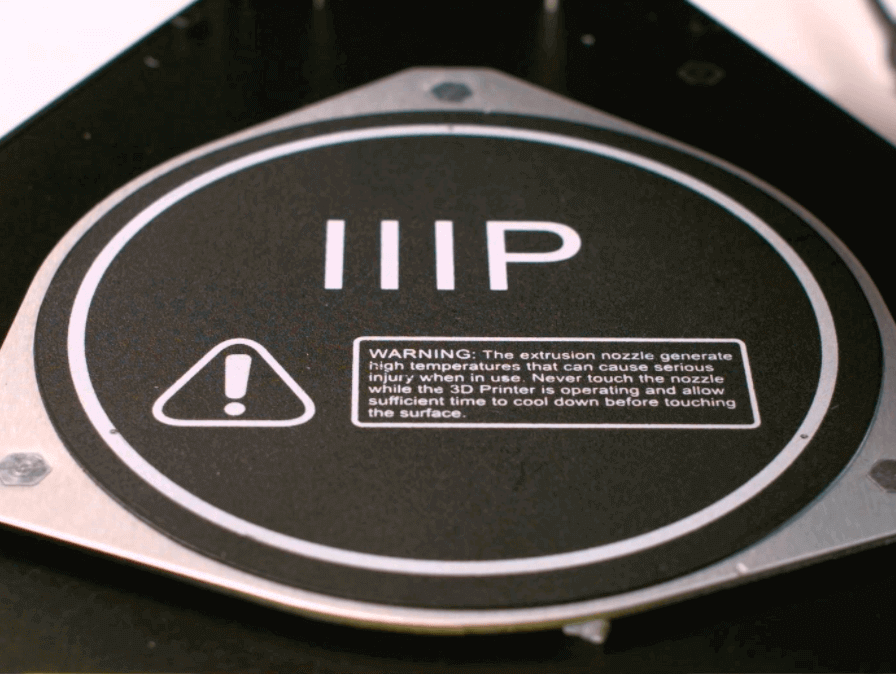 True. Most of the features can be found in professional hobby 3D printers costing ten times as much.
It offers a heated build plate that maintains a temperature from 50-100°C. This allows you to print with a broader range of 3D printing materials like ABS or PET (1.75mm).
The build plate also is removable, making it easier to remove finished prints.
Last, but not least, the build plate auto-calibrates before every print.
The layer resolution of the Mini Delta hotend is up to 50 microns.
It also offers Wifi 3D printing.
Still, there are questions unanswered. Can the software keep up with the interesting specs? Is the build volume sufficient for 3D printing projects?
All3DP will publish a Monoprice MP Mini Delta review as soon – just stay tuned.
License: The text of "Monoprice MP Mini Delta – Review the Specs of This 3D Printer" by All3DP is licensed under a Creative Commons Attribution 4.0 International License.
Subscribe to updates from All3DP
You are subscribed to updates from All3DP
Subscribe
You can't subscribe to updates from All3DP. Learn more…