Ionic3DP's new 3D printer, Kappa, will employ a unique lightweight construction in order to guarantee higher quality prints.
Singapore-based company Ionic3DP is preparing to launch a 3D printer that is easy to assemble, and still able to produce high-quality prints. All of this is made possible through the Kappa's unique construction, which makes use of a technique commonly employed in the automotive sector.
The Scott Russell exact straight-line mechanism ensures linear motions are precise by linking two straight components in a particular way. In the case of a 3D printer, this means extending the extruder from a "tower" with two sliding arms.
As a result, the Kappa's extruder is responsible for two axes, y and z, but is uniquely supported by a one-dimensional structure, instead of a gate or frame.
The inspiration for the method came from a project involving car washing. However, after realizing the line mechanism would work well with a 3D printer, it took the team just three days to develop a first concept.
Several prototypes later, the team is now ready to launch the Kappa on Kickstarter. Check out their teaser video below:
A Compact Modular Design
Ionic3DP explain that they had "bitter" experiences with 3D printers: "Our core objective while creating Kappa is to make it user-friendly for beginners, deliver quality expected by makers, keep it affordable and intrigue the interest of innovators."
Their aim was to redefine many features to improve usability. Some of these new features include a removable PCB board, a slim aluminum tower, and folding removable arms. Combine that with a 200 x 200 x 200 mm printing area and you have a 3D printer that offers huge space savings over its competitors.
The modular design is also intended to make assembly quick and easy, requiring only a few minutes. As they state on their website, "the main frame comes completely assembled and you're ready to print after fitting just 6 screws."
Intrigued? Then stay tuned for further reveals at the printer's launch. Be careful as, with every Kickstarter campaign, you're not buying a product, but invest into an idea. And if you really can't wait, head over to the Ionic3DP website. There you can join their VIP list to receive offers prior to the Kickstarter launch.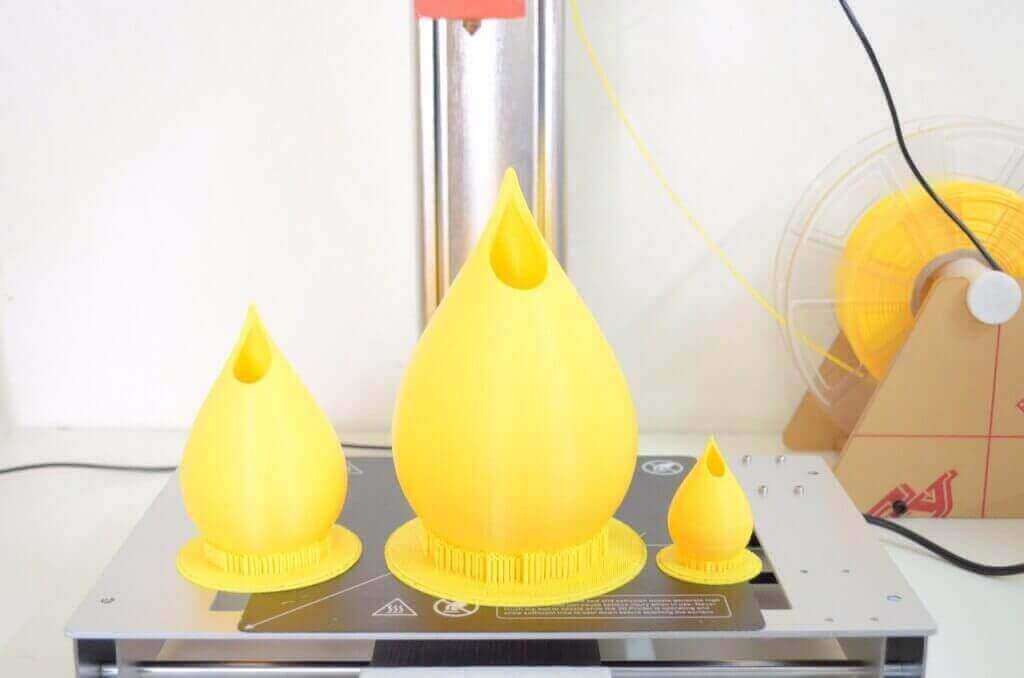 Subscribe to updates from All3DP
You are subscribed to updates from All3DP
Subscribe
You can't subscribe to updates from All3DP. Learn more…