Kevlar is a synthetic plastic that was created to stop bullets and knives in their tracks, which makes it one of the toughest materials on the market. If we listed how many manufacturing, governmental, and structural ways Kevlar is used, we'd be here all day, so just trust us when we say it's military-grade and has been field tested in a huge variety of applications. That includes 3D printing!
But what exactly is it?
Kevlar is part of a large family of plastics made through polymerization, all of which are built by linking together long chains of molecules. Kevlar's are set in tightly-woven, regular parallel lines, and that's where it gets its endurance properties.
Its scientific classification calls it a synthetic aromatic polyamide. That's got some complicated syllables in it, but if you've worked in chemistry, it's pretty easy to decipher: Basically, it's a man-made substance of ring-like molecules that connect in long lines, which through its fibers like iron beams reinforcing a wooden door. As a bonus, its molecular structure makes it able to withstand tremendous heat (up to 900 degrees Celsius).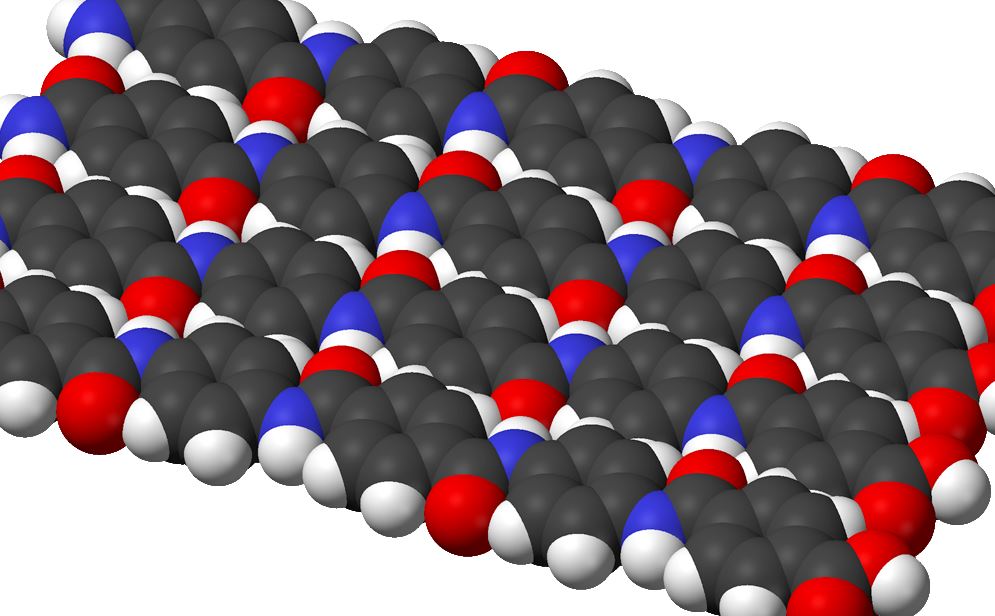 From the Laboratory to the Factory
Manufacturing Kevlar means first making the plastic itself and then spinning it into fibers. To make its polymer, a chemical with the same makeup as ammonia is combined with an organic acid, which replaces one of the hydrogen atoms in the ammonia molecules to transform them into amides. That's what makes the long chains of molecules that give Kevlar its durable properties.
This strength makes it an obviously great choice for materials that need to be heavy duty, but also flexible and lightweight. Although we usually think of plastics as rigid shapes, Kevlar is basically a fabric. It takes heavier machinery than cotton or nylon, but Kevlar can be pulled together into objects in much the same way, with a design and manufacturing process a lot like making clothing. That's easy to remember if you think of Kevlar's most well-known application as the material used for bulletproof vests.
From the Factory to the Printer
A few enterprising 3D printing companies have taken the ability to spool Kevlar into thread-like fibers and applied it to their own additive manufacturing techniques. They present options to use Kevlar threads on their own or mixed in with other filaments for added tensile strength.
You can use this to print whatever 3D object you want, but keep in mind that only a few companies out there have options, so you'll be limited to the features that are currently available. Nevertheless, keep an eye out for how this super-material evolves.