You read the whole report at 3D Hubs.
For the first time, 3D Hubs also investigated which software tools rank highest among the 3D Hubs users.
The highest rated desktop printers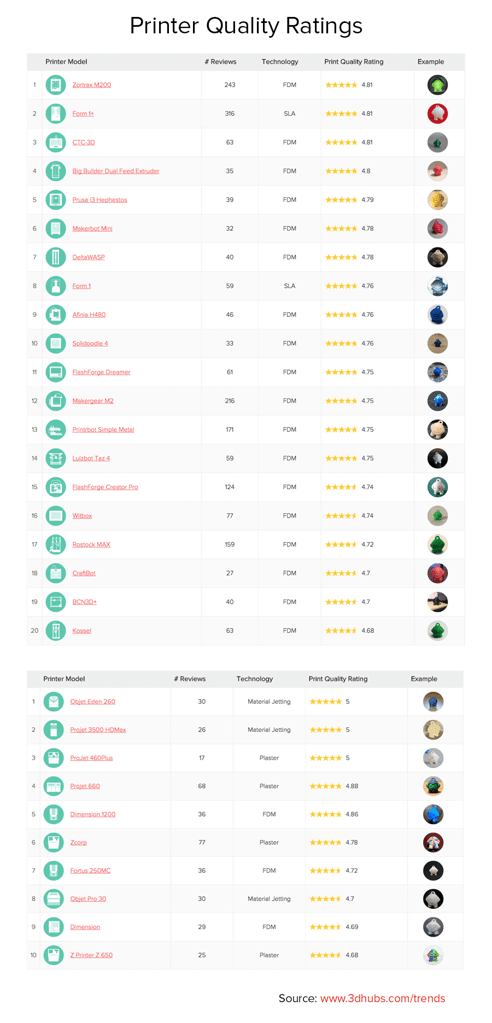 We have a new champion: Zortrax M200 managed to overhaul Form 1+, the winner in the last three months. Rank 3 again goes to CTC-3D, followed by two newcomers. The Big Builder is one of the largest "desktop" 3D printers on the market – it is almost one meter tall and weighs 25kg. The Prusa i3 Hephestosi is one of the least expensive printers on the list, apparently with a great print quality.
Please note: These are the top 20 rated printers out of 400 printer models listed on the 3D Hubs platform. High quality is in this case not the same as high resolution. The quality rating takes the max. resolution of a printer into account.
Most popular 3D modeling software
For the first time, 3D Hubs looked into the various file formats uploaded to see what the most popular 3D modeling software tools of its users are.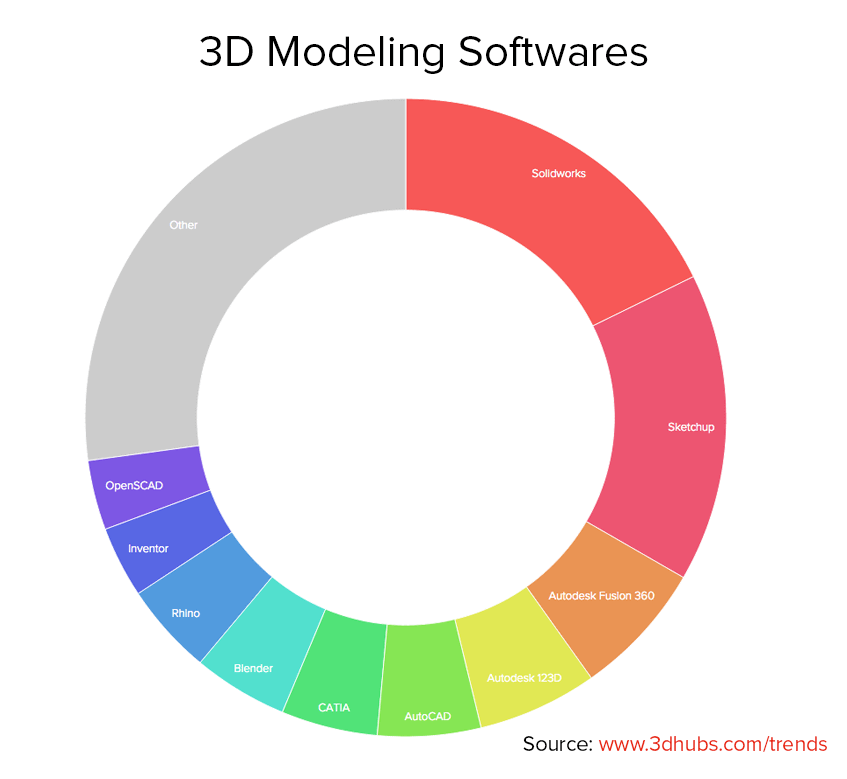 The winner is SolidWorks, the professional CAD suite from Dassault Systemès. SketchUp is a close runner-up in 2nd. It is interesting that, 3D Warehouse, one of the largest online repositories for 3D files, and the software are closely related.
Autodesk dominates the list, claiming half of the top 10, including the next three slots. The bronze belongs to Fusion 360, the first major cloud-based 3D CAD tool. #4 is the 123D suite, the first free set of tools on our list with an ever-growing number of apps for hobbyists, including 123D Design and Tinkercad. AutoCAD rounds out the top 5.
Popular 3D print categories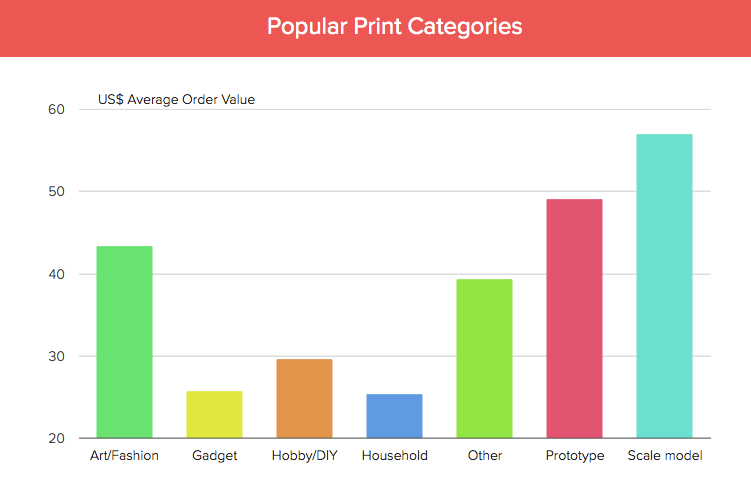 The share of Prototype, Hobby/DIY and Art/Fashion prints picked up steam this month, while the demand for Gadget prints slightly decreased.
Order value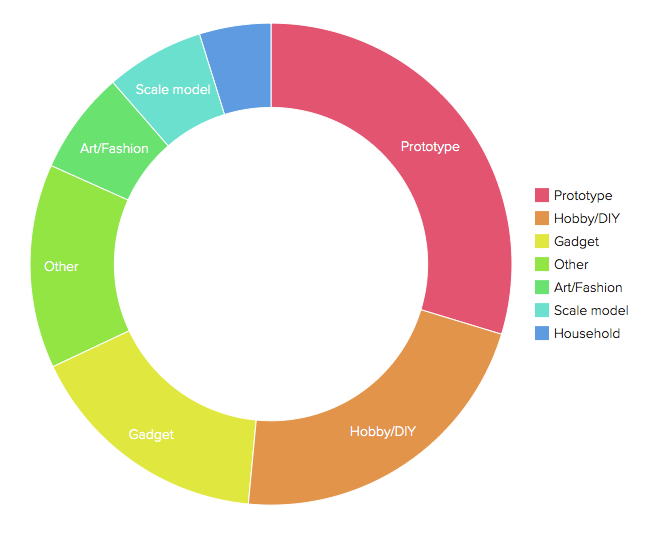 The average order value for Art/Fashion prints increased by almost $5, while other categories remained the same.
License: The text of "The highest rated 3D printers" by All3DP is licensed under a Creative Commons Attribution 4.0 International License.
Subscribe to updates from All3DP
You are subscribed to updates from All3DP
Subscribe
You can't subscribe to updates from All3DP. Learn more…