High school student builds a soda locker vending machine from Arduino and 3D printed parts. And bags himself a prom date in the process.
With books losing ground to tablets and computers, the humble school locker sure ain't what it used to be. So why not retrofit the space to house a personal vending machine? High school student and maker Blake Hawkins has done exactly that.
This custom setup can sell two types of soda to students in need of a caffienne buzz. The coin transactions are with an Arduino, plus a spring to keep the locker closed between sales. At the heart of the machine, the C-shaped cylinder which dispenses each can was made with 3D printing.
As Hawkins explains on his Instructables project page:
"A little less than a year ago, on the way back from lunch to U.S History class, I looked at one of the lockers and thought 'how cool would it be to have a vending machine fit entirely inside of a locker?' Shortly after, I mentioned the idea to a few class mates at my table. We then talked about it for a while as a joke, but the further we went on, to me, the idea seemed entirely possible!"
See the soda locker vending machine in action in the video below:
Soda Locker Vending Machine is a Hit With the Kids
The cylindrical device was modelled in Autodesk 360 Fusion and fabricated for Hawkins by MakeXYZ, a third-party 3D printing service. And that was just one of the many skills he bought to the soda locker vending machine.
Says Hawkins:
"This project has taught me so many things including Laser cutting skills, new programming techniques, and put my mechanical engineering abilities to a test. With this being my last semester of senior year, I'd like to eventually buy a locker of the same style and keep the Soda Locker with me in the future. Then when somebody at a reunion asks 'Remember locker 808?' I can say I've kept it all along."
We don't yet know how the school authorities have reacted to this dazzling display of entrepreneurship. Will they take kindly to the hacking of school property? Regardless, it's been an instant hit with his fellow students.
Hawkins even used a soda can to ask his girlfriend to be his date for the school prom. It came with a sticker emblazoned with one simple question; "PROM?" Naturally, she said yes.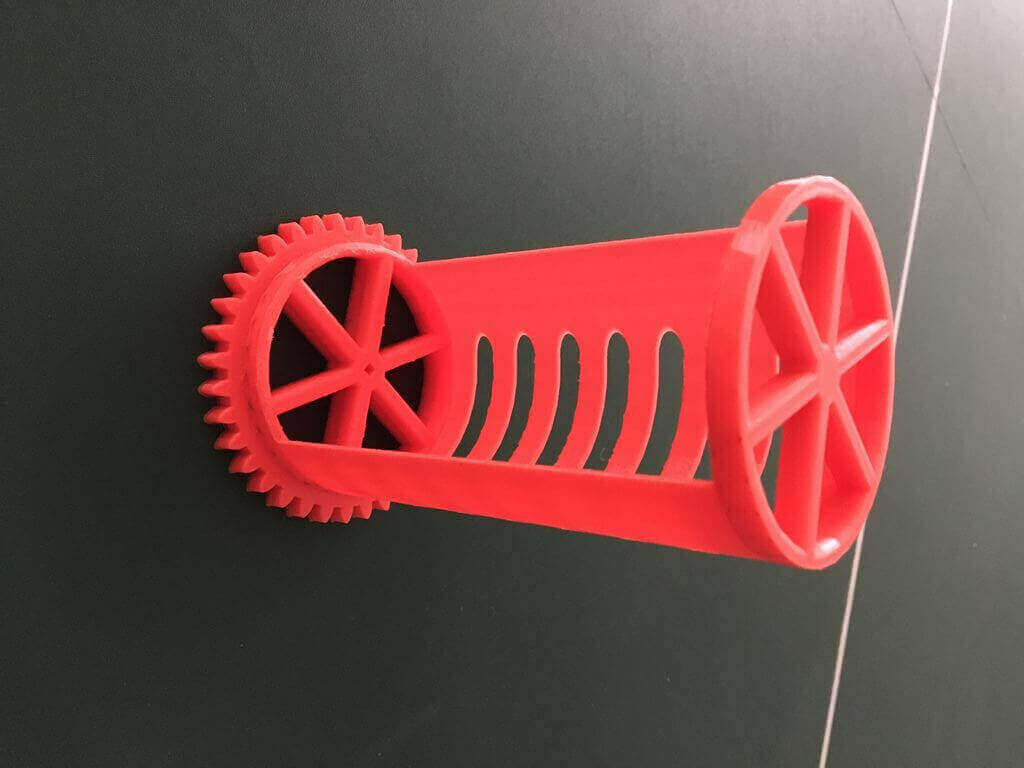 License: The text of "Soda Locker Vending Machine Made with 3D Printed Parts" by All3DP is licensed under a Creative Commons Attribution 4.0 International License.
Subscribe to updates from All3DP
You are subscribed to updates from All3DP
Subscribe
You can't subscribe to updates from All3DP. Learn more…