RepRap stalwart Repetier-Host has just flipped the switch on its latest update. Now version 2.0.1, the changes include bug fixes, new icons and a few new tricks.
The great-granddaddy of 3D printing software, Repetier-Host stands as a compelling choice for those willing to put the time in and tinker their way to the perfect print.
Open source and feature rich, there's always room for improvement though. Which is exactly what the developers of Repetier-Host have done with the introduction of its 2.0.1 update.
Iterating on the new design implemented in version 2.0, small visual tweaks come in the form of new iconography in the program's manual controls, plus higher contrast text. In addition to this, there are a bunch of behind the scenes technical changes.
However, the most exciting thing to us is the addition of Velocity Painting.
Originally developed by Mark Wheadon and furthered by Guillaume Vigneron — who maintains a site dedicated to the process, and has developed a downloadable app and script — Repetier have made it a mainline feature of the new Host.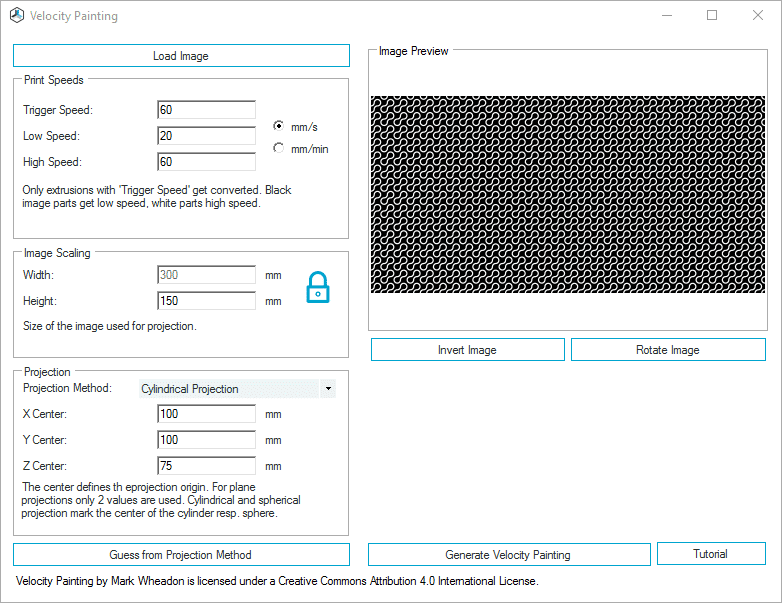 What is Repetier Host Velocity Painting?
In essence, Velocity Painting allows you to project patterns and imagery onto the surface of your 3D prints. As the name suggests, the method in which the software achieves this is down to the printing speed.
The process takes advantage of the fact that extruders typically do not adjust their extrusion rate directly in tandem with the print-head speed. Speeding up stretches the extruded filament, and slowing down conversely results in thicker extruded material.
By injecting this extra information into your g-code, the Velocity Painting process can create a relief of your uploaded design on to the surface of your print.
The process is simple. Under a new Tool menu setting, you find the Velocity Paining dialogue. Upload your chosen image to "project" onto your model — Repetier recommends high contrast images for a stronger effect — and set trigger speeds for the fast and slow parts. At a minimum the fast speed should be twice that of the slow. The recommended ratio is 3-1.
And after that? Click generate. It doesn't require further slicing, so you can hit print and let it run.
It seems a pretty interesting process. Have you tried it already? Let us know in the comments!
Source: Repetier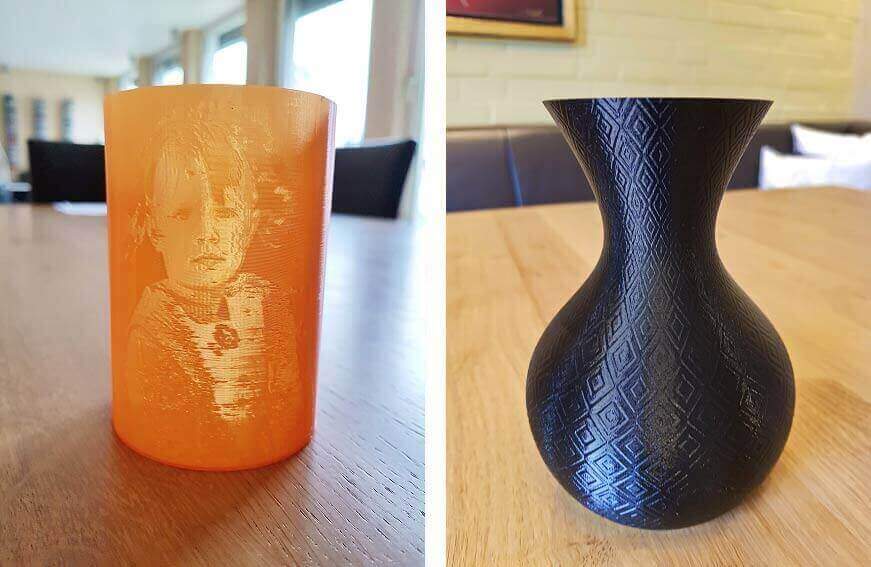 License: The text of "Repetier-Host 2.0.1 Update Adds Velocity Painting, New Features" by All3DP is licensed under a Creative Commons Attribution 4.0 International License.
Subscribe to updates from All3DP
You are subscribed to updates from All3DP
Subscribe
You can't subscribe to updates from All3DP. Learn more…