Too bad you can't easily 3D print electronics, right? Not for long. The PCB Printer is becoming more and more common, so let's take a look at the playing field!
Edgy startups and powerhouse corporations alike have to deal with the messy process of creating circuit boards for electronics. While some printers are making waves just by printing single circuits, new technology allows for the 3D printing of much more complex circuits.
This may seem like a drop in the bucket for non-techies, but it will make a world of difference for the future of electronics manufacturers and consumers.
Printed electronics have come a long way, although the idea is not entirely new. It wasn't until the 1990s that printed electronics that look vaguely like what we see today began popping up. Many of them were inspired by a DARPA initiative — yeah, the Defense Advanced Research Program Agency — to develop a single tool that could rapidly produce electronics from CAD models.
Five Companies Developing a PCB Printer
Optomec caused a ruckus this Spring when it was announced they were working with international electronic manufacturer, Lite-On Mobile Mechanical, who produces parts for several major companies including HTC, Huawei, LGE and Nokia.
Using Optomec printers, Lite-On has been able to pioneer their own 3D direct printing solution that embeds functional electronics into mechanical structures. Soon, your top of the line flagship smartphone will be housing 3D printed circuitry inside.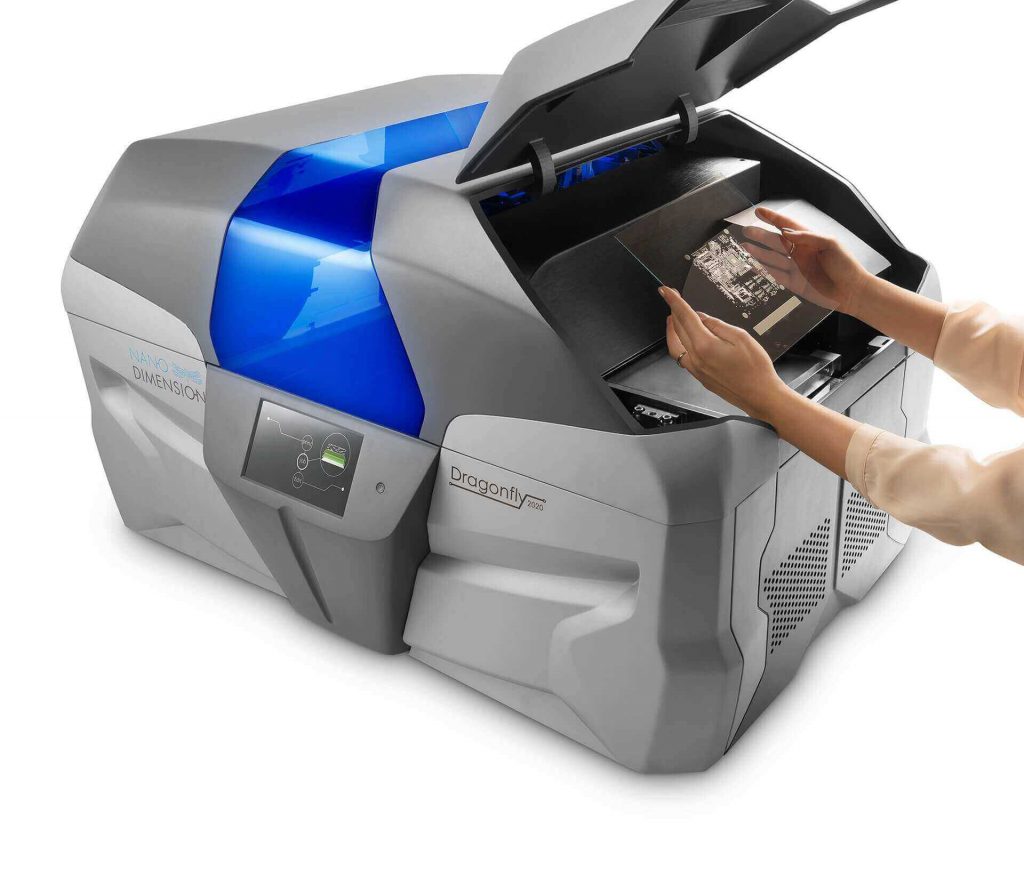 Nano Dimension is another heavyweight PCB printer, who can also proudly say they've repeatedly received funding from the Israeli Office of the Chief Scientist at the Ministry of Economy.
The Israeli company unveiled their DragonFly 2020 printer last October, marketing it as world's first desktop 3D PCB Printer. The printer is cool enough, able to produce professional multilayer prints, but Nano Dimension is also making other important appearances in the news. They've been expanding, partnering up with San Francisco-based manufacturer and distributor Fathom to expand the electronics printer market.
Nano Dimension is branching out even further by making 3D printable nickel nano ink, which prints electrically shielded and multimaterial electrical conductors. Though their name only began popping up last year, they're wasting no time making a mark.

Voltera is a more of a big deal for smaller companies. Printing electronics at a reasonable price is a topic so meaningful and cutting-edge that it's almost an academic experiment. In fact, the Voltera V-One, another important piece to the PCB printing puzzle was developed by students and funded on Kickstarter.
They raised over $500,000 last year to manufacture their circuit board prototyping machine. What these four engineering students from the University of Waterloo saw was the difficulty smaller companies and startups have creating their own electronics. Expediting the prototyping process for small business would help both businesses and consumers.
Even James Dyson agrees, which is why the team was awarded the prestigious Dyson Award for their incredible printer.

Squink! That's the awesome name of the PCB mini-factory from BotFactory that first appeared way back in 2014. The $100,000 Kickstarter project may not look sleek and sexy like other printers, but it was a great piece for startups looking to make prototypes fast. BotFactory, of course, didn't stop back in 2014.
Instead, they recently released a multilayer package which adds the ability to 3D print multilayer boards. More importantly, their project was a trailblazer for other projects — like Voltera.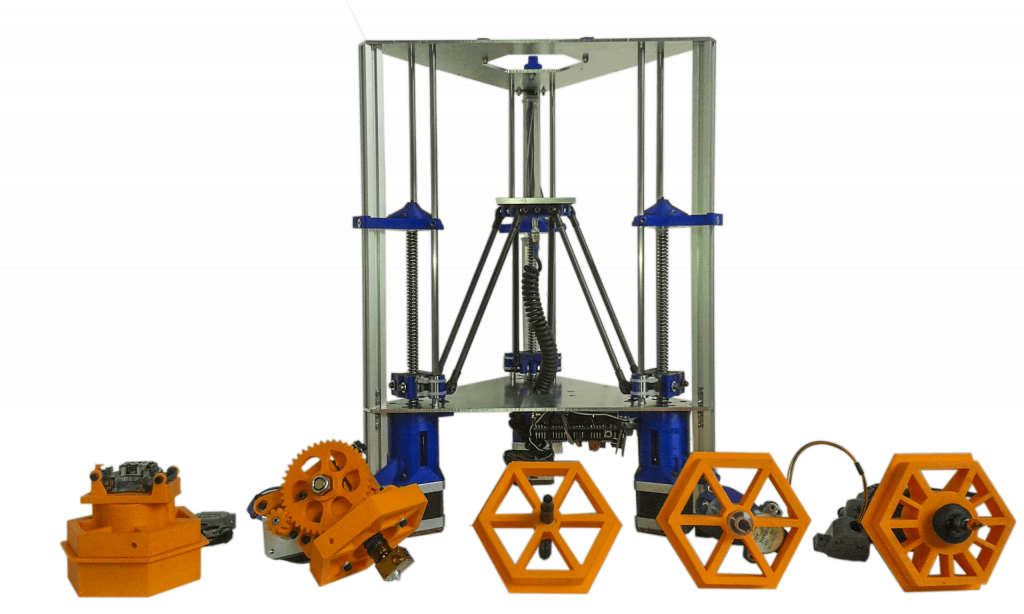 Then we, of course, have an open source PCB printer, because no new technology is complete unless it's been made into an open source version! TwinTeeth was hacked into existence by Diyouware. The RepRap chimera is a mesh of all things maker-y and DIY.
The printer was engineered to combat trouble-making vibrations and belt resonances of an earlier project, and works by moving the construction bed rather than the tool head. Powered by Arduino Mega, RAMPS 1.4, and A4988 Motor Drivers, this PCB mini-factory is basically exactly what the maker community needs more of.
Some more creative types have taken to hacking an Inkjet printer into a PCB printer. For those brave souls, Instructables may be a good place to start.
PCB printing is still a developing field, but the TLC it's getting from major industries will make a world of difference. Someday in the not-too-distant future, it'll be possible to print smartphones, wearables and useful gadgets with a PCB Printer. And then Thingiverse (and places like it) will be filled with even more amazing and out-there designs!
License: The text of "The Rise and Rise of the PCB Printer" by All3DP is licensed under a Creative Commons Attribution 4.0 International License.
Subscribe to updates from All3DP
You are subscribed to updates from All3DP
Subscribe
You can't subscribe to updates from All3DP. Learn more…