Tongue firmly in cheek, Ukrainian tech startup PassivDom sets its sights on a serious business. Changing the world with affordable, off-the-grid housing.
Don't Miss:
Generating its own buzz in the wake of Apis Cor's cool-as-heck 3D printed home, Ukrainian startup PassivDom is setting down foundations in the disruptive home biz with its modulOne.
PassivDom builds the modulOne — a complete, prefabricated home — at its facilities in Kiev. The company uses 3D printing to construct the walls, roof and main platform around which the house will be built.
The modulOne is much more than your typical prefab though, if the company's claims are to be believed.
Autonomous by the very nature of the house's design and construction, PassivDom say a modulOne could exist in Arctic conditions without the need for combustible fuel. They cite solar energy alone can heat and cool the building, plus purify reclaimed water in its tank and maintain air quality, in addition to powering electrical devices inside.
At 36 square meters, living space may be at a premium. However, PassivDom also list the modulDva home, which can combine to create a larger home.
Three flavors of modulOne are available: a bare-bones Module plus, a housewarming party-ready Standard, and an all bells-and-whistles Autonomous, complete with all furnishings and appliances.
PassivDom Offers Protection From Zombies?
If PassivDom's lengthy list of capabilities for the modulOne are more than a pipe dream, color us impressed.
The default three versions of modulOne cost between €29,900 and €59,900. This could prove a hit with generations without the money to drop on a traditional brick-and-mortar home. More so if the environmental impact is assuredly minimal.
It's clear PassivDom have a sense of humor, too. Optional extras packages for the modulOne are almost all quirk. For example, the "Zombie apocalypse" offers tougher wall paneling, armored glazing, extra toilet paper and a bible.
Similarly, the "Tamagotchi" package hints at gamification of your house. You can monitor the house from your smartphone using additional inbuilt sensors, evocative of the obsessive-compulsive 1990s pet-keeping sensation.
The company claims 1-day delivery of its houses. So, should the worst happen and a zombie apocalypse tear society apart (it won't), rest assured some enterprising folk in Ukraine have got your back with expedited shipping.
Source: Techcrunch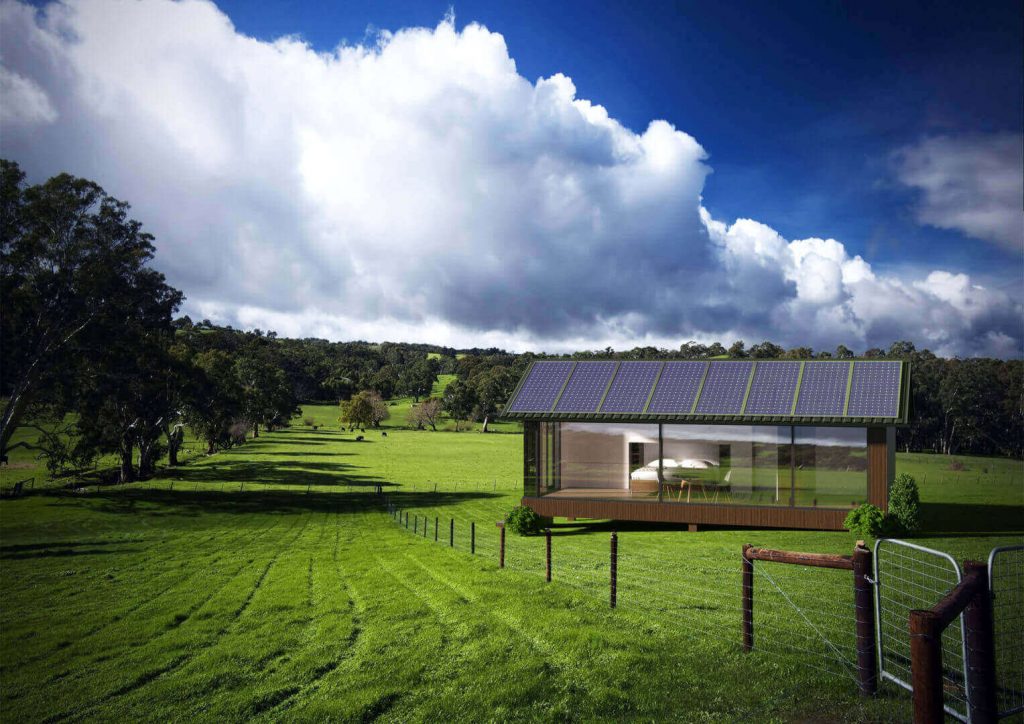 License: The text of "3D Printed Zombie-Proof Autonomous House from PassivDom" by All3DP is licensed under a Creative Commons Attribution 4.0 International License.
Subscribe to updates from All3DP
You are subscribed to updates from All3DP
Subscribe
You can't subscribe to updates from All3DP. Learn more…