Due to a trademark dispute, the $99 smartphone 3D printer that raised $2.3m on Kickstarter is rebranded from OLO to ONO.
The makers of the OLO smartphone 3D printer have announced that they are changing the name to ONO.
If you've been living in an underground bunker with crowdfunding insulation, here's a refresher. This $99 3D printer works by using any smartphone as a light source to cure photo-sensitive resins. It was a huuuuuuuge success on Kickstarter in March this year, raising $2.3 million in backing.
In a lengthy update provided to backers on Kickstarter, the explanation for the change is a trademark issue with another company:
"Part of launching a successful product is learning how to roll with the punches. We were faced with an unexpected situation and we made the decision that was best for our backers. Despite our preemptive work prior to the campaign, we were contacted by another company claiming that our name was too similar to theirs."
Rather than waste (your) money (if you backed it) in a protracted legal battle, the makers of the ultra-low budget 3D printer decided to adopt another name. Quite literally, the company flipped a single digit — from a upright "1" to a sideways "2" — and lo, the ONO was born.
Episodes like these are not unprecedented in the wild and woolly world of Kickstarter. Earlier this year, the Fabulous Beasts boardgame (with 3D printable play-pieces) was threatened with legal action by Warner Brothers Studios. This was because of a passing resemblance to the Harry Potter franchise. That project has since changed their name to Beasts of Balance.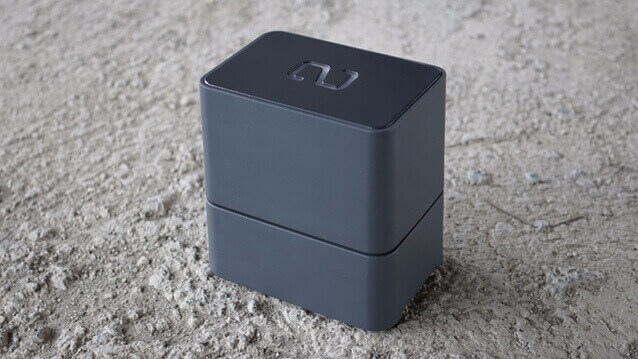 ONO is a Smartphone 3D Printer by Another Name
Inevitably, the ONO name change is going to cause some delays. Impacts range from manufacturing the units themselves, to rolling out the new branding on marketing materials. But the company did share some images of the first pre-production ONO 3D Printers, and they're looking good.
Visual differences from the original prototype is a polished top plate contrasting with the matte plastic body. And we notice that the resin build chamber is a lot taller than previously.
One other new detail about the ONO smartphone 3D printer is that it's using the audio port of the smartphone to control the movement of the Z-axis.
However, it's well documented that a growing number of smartphone manufacturers are dropping the headphone jack in favor of a USB-C connection. Whether this is for a cash grab or an improvement in audio quality, you decide. Either way, what will the makers of the ONO do about it?
In the same Kickstarter update, the company said:
"There has been concern that new phone models, such as the iPhone 7, may not have standard headphone jacks. This is something that we are aware of, but cannot design around until the phones or their specs come out. It's on our radar!"
The final molds are now in production and are estimated to be completed by 24 August. After this point, the company is confident about producing 1200 ONO units a day.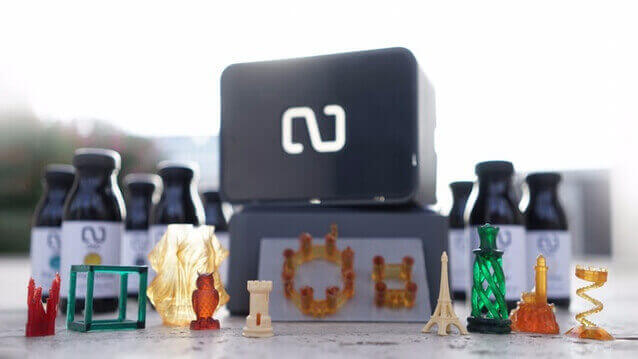 License: The text of "OLO Smartphone 3D Printer Renamed ONO" by All3DP is licensed under a Creative Commons Attribution 4.0 International License.
Subscribe to updates from All3DP
You are subscribed to updates from All3DP
Subscribe
You can't subscribe to updates from All3DP. Learn more…