A TOTAL ECLIPSE is coming! Where in the United States are you? NASA is offering a set of 3D printable pinhole projectors for your home state.
Unless you've been living in a cave for the past few weeks, you'll know that the United States will soon be experiencing a total eclipse of the heart. Sorry, sorry, got carried away there. It's just a total eclipse. Nothing to do with hearts.
The eclipse on 21 August 2017 will be observable across the entire country. While those in the path of totality will see a total solar eclipse, everyone else will be treated to a partial eclipse.
To celebrate the occasion, NASA is encouraging everyone to make their own pinhole projector in the shape of the USA or your home state. These pinhole projects can be either 3D printed in plastic or conventionally printed onto paper or card. But 3D printing is the superior option, obviously.
The steps are easy to follow; simply download the STL file for your home state or the USA, and use a 3D printer to fabricate it. Check the pinholes for any residual filament. With your back to the sun, hold your 3D printed pinhole projector 2 or 3 feet above the ground.
Finally, take a picture of your shadow projecting the eclipse and share the moment with NASA on social media using the hashtag #EclipseSelfie.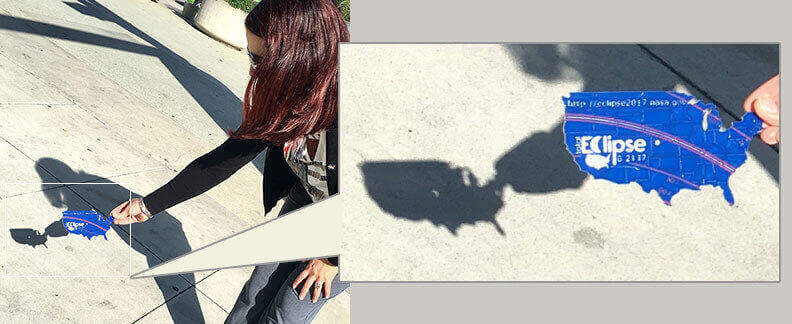 Watch the Total Eclipse 2017 through a 3D Printed Pinhole Projector
NASA has lots more ideas for activities for the total eclipse using the 3D printed pinhole projector. For starters, you can print and glue a 'paper map' over your selected 3D printed state. Mark your location on the map, and place it on a lanyard for quick access.
You can also use your 3D printed state as a template to trace and cutout multiple cardboard versions. Or project onto a t-shirt and take a picture. Or secure your projector to a stand and make a timelapse video.
NASA also encourages you to experiment with different pinhole sizes and shapes. Or why not learn how to 3D print a multicolored pinhole projector in the shape of the United States or your home state?
An important thing to keep in mind, meanwhile, is to be safe during the total eclipse. You should never look directly at the sun or through optical devices such as pinhole projectors, binoculars or telescopes.
For a full primer on viewing safety and projection methods during the total eclipse, visit this information page provided by NASA.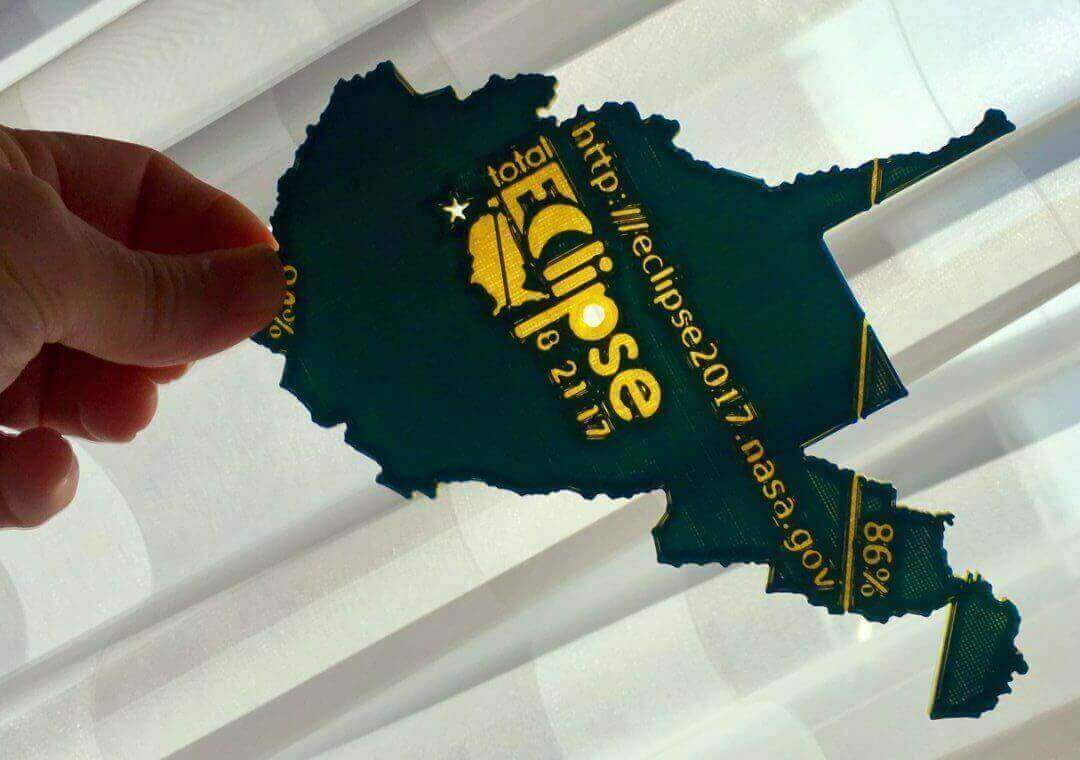 License: The text of "Why Not 3D Print a Pinhole Projector for Total Eclipse 2017?" by All3DP is licensed under a Creative Commons Attribution 4.0 International License.
Subscribe to updates from All3DP
You are subscribed to updates from All3DP
Subscribe
You can't subscribe to updates from All3DP. Learn more…