eBayer just3dprint has taken over 2,000 files from Thingiverse and sells them for profit, disregarding Creative Commons licenses for non-commercial use.
UPDATE 3/1: Maker Loubie has posted a charming new design — "Happy Face!" — to thank the community for their support. Read all about it.
UPDATE 2/27: The just3dprint shop on eBay is now empty, with no models available for sale. Plus, MyMiniFactory has introduced "Labelling-as-a-service" to deter unauthorized distribution of 3D printing models. Click here to learn more.
UPDATE 2/24: Makerbot has broken their silence over the controversy. 3D printing marketplace Cults3D has also issued a statement. Click here to read both their reactions.
UPDATE 2/23: Popular 3D printing marketplace 3DShook has also become entangled in the actions of Just 3D Print. Click here to jump to their reaction to the issue.
UPDATE 2/22: All3DP has been threatened with legal action by just3Dprint.com."We urge you to retract the article immediately and publish a notice of retraction on https://all3dp.com. If you are not willing to do so, we will be pursuing a defamation case against yourself and the site if it is incorporated." We do not intend to retract the article.
UPDATE 2/19: Shapeways Legal Expert Michael Weinberg offers his assessment of the situation here and here.
---
A small but emotionally charged object was posted yesterday to Thingiverse, the 3D printing mega-community and generally awesome site. It's a 3D model for a sad face, imaginatively described as "Sad Face!"
More important than the thing itself, however, are the comments by designer Louise Driggers that go with it. The post describes a seriously heartbreaking development for makers and hobbyists:
"An eBay seller has taken multiple (2K+) models and photographs from Thingiverse (and possibly other sources) and is selling prints of the models for profit and using the photographs(or just screenshots of the thing view) to advertise them."
Essentially, the eBay seller just3dprint has bypassed the Creative Commons license that's prominently attached to these 3D models – specifically the usually legally-binding clauses of attribution and non-commercial use – and is selling them as 3D printed objects for profit.
Many responses, both on Thingiverse and Reddit, are that they are not entirely shocked or surprised that their designs are being used like this. In the age of torrenting, use of intellectual property without permission or consent is a recurring hazard. But many designers are complaining they have not received proper attribution from the sellers — not even a subtle nod.
Lengthy Response from just3Dprint Raises Eyebrows
just3dprint has posted their own 4-page response to the Thingiverse thread here, under the username JPI, wherein they call upon Coca-Cola's secret formula in their defense, and tell makers that they are being taken advantage of by Thingiverse, who makes money on ads that are served on the site. They state:
"If a creator is OK with a billion-dollar Israeli company monetizing his/her designs, but hates on a Philly startup trying to make ends-meat, then they have a very strange position indeed."
If you are looking to understand the situation, we highly recommend reading through their response in full, as it will give you a thorough idea of the thinking behind their actions (apart from making "ends-meat").
They further state that Thingiverse members are welcome to file a lawsuit, but it would be "frivolous" because the act of uploading designs to the site renders them "what is known in the legal world as 'public domain'."
We're not so sure that just3dprint fully understands the concept of public domain (which refers to property rights that have expired, been forfeited, or are inapplicable). You can learn more about that here.
There are also objections that the company is using photos taken from Thingiverse. just3dprint claims that, though images are automatically copyrighted upon creation, users are required to register with the US Copyright Office if they want to "defend a picture/tell people not to use it."
The US Copyright Office, meanwhile, explains that a copyright is necessary "if you wish to bring a lawsuit for infringement of a U.S. work." Unfortunately for just3dprintit, lacking a registered copyright does not suddenly turn a design into a free-for-all.
Responses from the Maker Community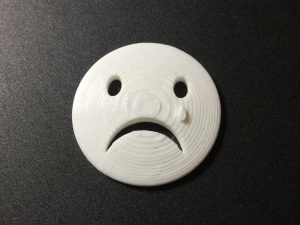 There are 830 comments on the Sad Face model and counting, with folks checking the eBay seller page and realizing that their work is also implicated. Yet more have fired up their 3D printers and have fabricated their own Sad Face models in solidarity.
At least one affected maker notes that they sent an email to the company, trying to explain the purpose of Creative Commons licensing, and was met with the following response: "The Thingiverse license is a complete and total fiction and they themselves violate in at least 7 different ways."
Another suggested community response is to upload designs for copyrighted items, like Disney characters, and wait for the company to hoover them up and start selling copyrighted models. But just3dprint already has several items listed on their page that are based on copyrighted intellectual property, most specifically Disney and Star Wars properties, and more besides.
One phone call with the eBay help desk, reported by Beckyinma, noted that eBay has a substantial backlog in their VeRO Notice of Claimed Infringement reports. The community has advocated filing as many VeRO reports as possible.
Who is just3dprint?

The "Philly startup" is comprised of four college students. In addition to their activities on eBay, the company is a member of 3D Hubs. On their website they also claim to "currently service numerous industries including marine, start-ups, automotive, and medical devices to name a few."
Perhaps the single strangest thread in this whole story is the way just3dprint is undermining the designers who make up the foundations of their eBay business model. These designers have spent hours on their creations and released them to the public for the benefit of all. Developments like these could discourage them from sharing their creativity in the future.
Although makers have very good reason to be upset, it's reasonably certain that the matter will be resolved. Describing a set of laws that protect and promote intellectual property as "legal toilet paper" is just adding fuel to the fire.
---
UPDATE 2/23:

Not Just Designers, but Companies Implicated in the IP Battle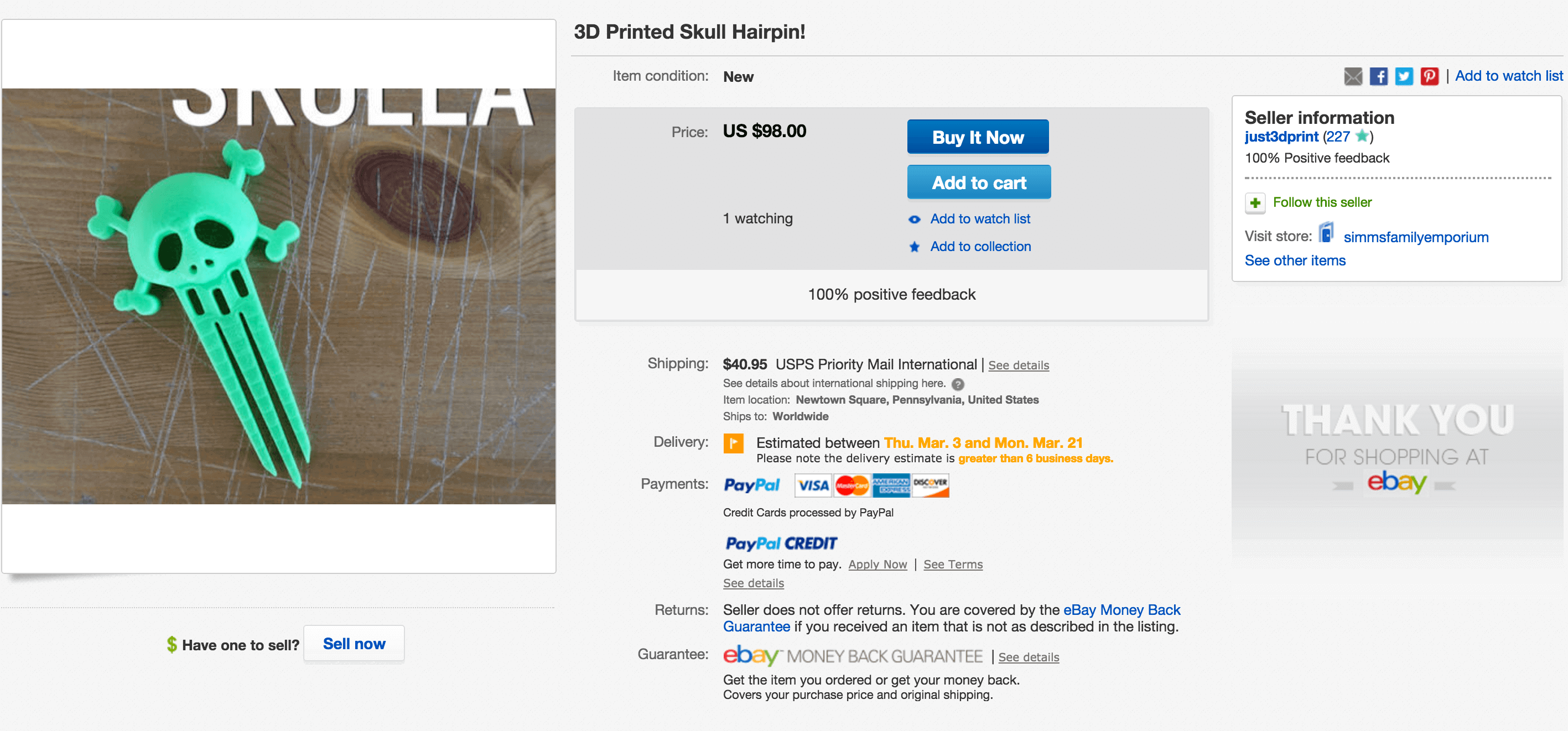 In a further twist to the story, ALL3DP has learned that 3D printing marketplace 3DShook has also become entangled in the battle over intellectual property.
Several of their models, which had been uploaded to Thingiverse as a promotional activity for their subscription service, have also been lifted and are being sold on eBay without attribution and in disregard for the non-commercial use clause of the Creative Commons license.
You can see them here and here. (UPDATE 2/27: The items have been taken down and the eBay store links are no longer active.)
We reached out to 3DShook for comment, and received a response from COO and founder Hector Berebbi. He and his colleagues are not happy about this development, and we're republishing his statement in full.
"We were told by a Thingiverse community member during the weekend about us being part of eBay-gate.

I had to look through his whole profile to make sure it was actually only 2.

Unlike other Thingiverse users, 3DShook designs are under the "Attribution – Non-Commercial – No Derivatives license" and we sent him a message to let him know he is not only violating our terms of service (TOS) but also Thingiverse TOS by his lack of legal knowledge and understanding of Creative Commons (CC) guidelines.

He replied that these items are "functional items and so not copyrightable" as if he took from us some generic hammer or light switch, and completely disregarding the design aspect of the products and our inherit IP on it.

We will of course follow up with an official intellectual property (IP) infringement complaint to eBay in hopes they will take down the products and actually the entire account… This guy is making a bad service to 3D printing, not only his store looks terrible, he is pricing FDM product at ridiculous prices, our SKULLA hairpin is a 1 hour+ print and he prices it at $98. It's less than a third of what would cost to buy the cheapest printer that can print it.

In general, my thought is that these things will happen more and more. Pirating, Counterfeiting, File sharing and copying are part of every popular digital/physical industry today.

What will we do when The Pirate Bay offers everything people design to download for free with no attribution…? With eBay we can at least contact and call someone.

eBay may not be The Pirate Bay or Popcorn Time, but in this incident the essence is similar, digital content being redistributed without attribution or revenue-share, and whether for sale or free makes little difference in my opinion.

Some people will steal by nature (offering any justification/loophole to it they wish) most others won't, but nevertheless may consume the fruits of these thefts. As a new digital content industry we should learn from what came before us and be both wise as well as firm in how we handle this.

We're lucky to be setting the standards of what is to come and we shouldn't undermine this task."
---
UPDATE 2/24:

Makerbot and Cults3D Take Steps to Reassure the Maker Community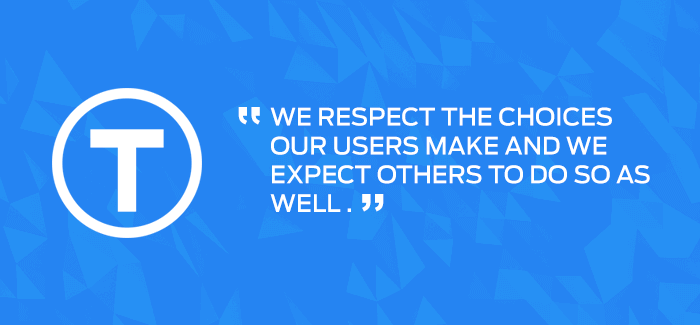 Makerbot, the parent company of Thingiverse, has issued a statement over the violation of their Terms of Service, and is in consultation with their legal team over next steps and courses of action. Here's an excerpt:
"MakerBot has created Thingiverse as a platform where users can share Things they create and we allow them to do so under certain terms of their choice. When Thingiverse users upload Things to Thingiverse, they choose the license under which they make their designs available, which can include CC licenses. The CC licenses are very clear on whether they allow commercial use or require attribution. MakerBot finds attribution to be a vital element of the CC licenses and simply put, a bedrock principle of respect. We want the world to know who is responsible for the wonderful creations that can be found on Thingiverse. We respect the choices our users make and we expect everyone to do so as well.

MakerBot is committed to protecting the rights of its community members. In the case of the eBay seller mentioned above, our legal team is preparing communication to the appropriate parties. Since MakerBot does not own the content that our users upload to Thingiverse, we also encourage community members who recognize third party conduct that violates their CC licenses to contact the platforms that are harboring such behavior. We are happy to answer any questions that we can at this time and provide assistance. Community members can get in touch with our Thingiverse community manager here."
Moreoever, Makerbot is encouraging the affected designers to continue reporting violations of their individual Creative Commons licenses to eBay using the VeRO mechanism, and notify each other via Thingiverse community tools if they spot models that have been posted to eBay without their consent.
The "Bedrock Principle of Respect" has a nice ring to it. Are there any makers out there who want to take a crack at designing a physical one so we can just 3D print it? Needless to say, we would carefully scrutinize the terms of the attached CC license before putting it up on eBay.
Elsewhere, 3D printing marketplace Cults3D has also begun hosting the Sad Face object, and has emailed their members with a message to emphasize the security measures in place to deter the blanket scraping of their 3D models.
Hugo Fromont and Pierre Ayroles, cofounders of Cults3D, explained their position to ALL3DP in a separate communication:
"We just wanted to let you know that we are taking this problem very seriously. The subject of the copyrights for 3D printing models is very new and not many texts and jurisprudence exist in the law to protect the designers.

That's why, here at Cults, we try to assure our designers that their creations on our platform are legally protected against this kind of problem. Contrary to Thingiverse, on Cults you have to register to be able to download a creation. And when creating your account you have to fully accept our Terms of Service and add a specific Creative Commons Licence. This is also the case on some other competitor's platforms.

Plus, for each download, our users have to read and validate this very clear message 'Unless otherwise noted, all creations published on Cults are exclusively reserved for private and personal use.'"
---
UPDATE 2/27:

Items no Longer Available on eBay, MyMiniFactory Introduces "Labelling-as-a-Service"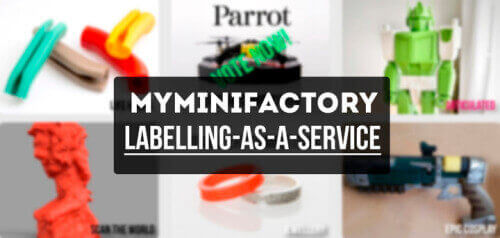 At some stage over the weekend, the just3Dprint store on eBay became empty of all items. Whether the seller decided to remove the 3D printed objects or whether eBay responded to the multitude of VeRO requests from the community is unclear.
The only confirmed action in the matter is that eBay had reacted specifically to the Notice of Infringement submitted by Louise Driggers concerning her own design. She has shared the communication in full in an update to the "Sad Face!" thingiverse page. The whole process took roughly a week. Driggers posted:
Looks as though eBay (or Just3Dprint) have acted – the Just3DPrint shop has no products in it. I would say this is the result of the community pulling together and supporting each other. Well done:-)
As noted previously, there is a backlog of VeRO requests with eBay in general, which explains the delayed reaction.
Elsewhere, another major 3D printing community has taken notice of the furore over eBay-gate. Joining voices with 3DShook, Thingiverse and Cults3D, My Mini Factory has published a statement on their official blog.
MyMiniFactory believes in empowering creators and helping them connect to their audience. 3D printing allows the most talented 3D designers to share their creativity on a massive scale, with little friction and no gatekeepers. Combined with freedom and respect of ownership, we believe that openness and sharing will allow many artists to emerge and these designers to earn better than ever before.

We are driven by this vision as well as our community, and as such the MyMiniFactory team works hard to continuously introduce new tools and features to empower designers. As a couple of examples, we introduced tips over a year ago and designers can also sell their objects through the store.
But in addition to reassuring their users that they take the matter seriously, they have also taken steps to further protect their designs from unauthorized appropriation. A feature called "Labelling-as-a-service" provides designers with the option to add a stamp to the model, featuring both their username and a shortened URL.
Our users now have the option to stamp their designs with their MyMiniFactory username and shortened link to the object page, meaning that regardless of who 3D prints their creations, their printed objects will be "signed" and attribution will be maintained. This ties into our ongoing commitment to openness and independence, while at the same time giving our designers peace of mind that sharing their work publicly does not mean that they are relinquishing ownership. We want our users to feel safe in the knowledge that we will do everything we can to facilitate the fair treatment of their work, and "labelling-as-a-service" is an immediate method which will enable us to do this.
The upshot of this feature is that, whilst it cannot totally prevent people's designs being skimmed, it can at least ensure that the printed object has some kind of digital watermarking. When thousands of models are being indiscriminately uploaded to eBay by multiple offenders, it would be a laborious process to remove these labels individually.
---
Update 3/1:

New Happy Face Celebrates Makers, not Takers

In what is perhaps a fitting end to the whole ebay-gate saga, maker Louise Driggers has shared a brand new design called "Happy Face!".

Now that her work is no longer being sold on eBay without her consent, she can officially turn that frown upside down. The new model is her way of thanking the Thingiverse community — and makers at large — for their overwhelming support and responsiveness to her call to action. Driggers said:
"This is Happy Face — my way of saying thank you for the awesome response and support the recent issue received from the 3D printing community. Happy Face wants to celebrate the fact there are Makers, not just Takers:-)

This goes to show that if we act together we can get results and that people listen. We still have a very,very long way to go but I think it's a decent start."
In addition to the base design, Driggers has also released some excellent remixes, including a Sunflower Happy Face, and what looks like a Happy Face in Da Bass. Time to get happy!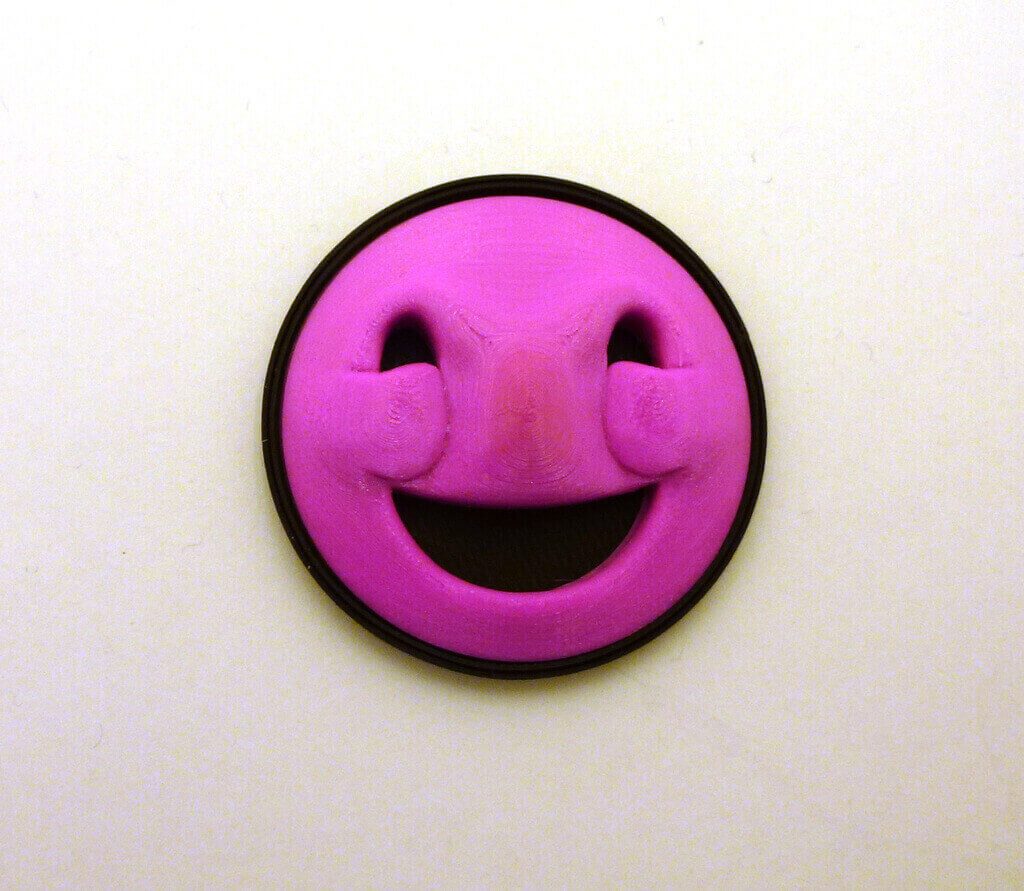 (All images copyright their respective owners)
License: The text of "Makers in Uproar over Thingiverse Models on eBay" by All3DP is licensed under a Creative Commons Attribution 4.0 International License.
Subscribe to updates from All3DP
You are subscribed to updates from All3DP
Subscribe
You can't subscribe to updates from All3DP. Learn more…