Voxeljet to unveil new 3D printing technology at Formnext, a High-Speed Sintering process for the production of end-use parts.
Industrial 3D printer manufacturer Voxeljet is launching a new additive manufacturing process called High-Speed Sintering (HSS) in November 2017. The process was initially developed by Professor Neil Hopkinson, and is licensed to voxeljet from Evonik and Loughborough University.
The new HSS process enables fabrication of parts of similar quality and properties to Selective Laser Sintering (SLS), Multi Jet Fusion or injection molding. This should mean that functional prototypes such as brackets, buckles, shoe soles, and other parts for end use are possible.
Additional application examples for HSS parts proposed by Voxeljet include interior design parts of cars and designs of product packaging.
According to Christian Traeger, Voxeljet Director Sales & Marketing:
"Voxeljet's industrial and high durability printers enable high-quality print resolutions, layer times that are consistent no matter what is being printed and advanced thermal management thus being able to print a large variety of materials. Due to large printing widths of our printheads, we see a high potential for increased printing rates on larger platforms in the future, making this process more productive compared to other AM processes."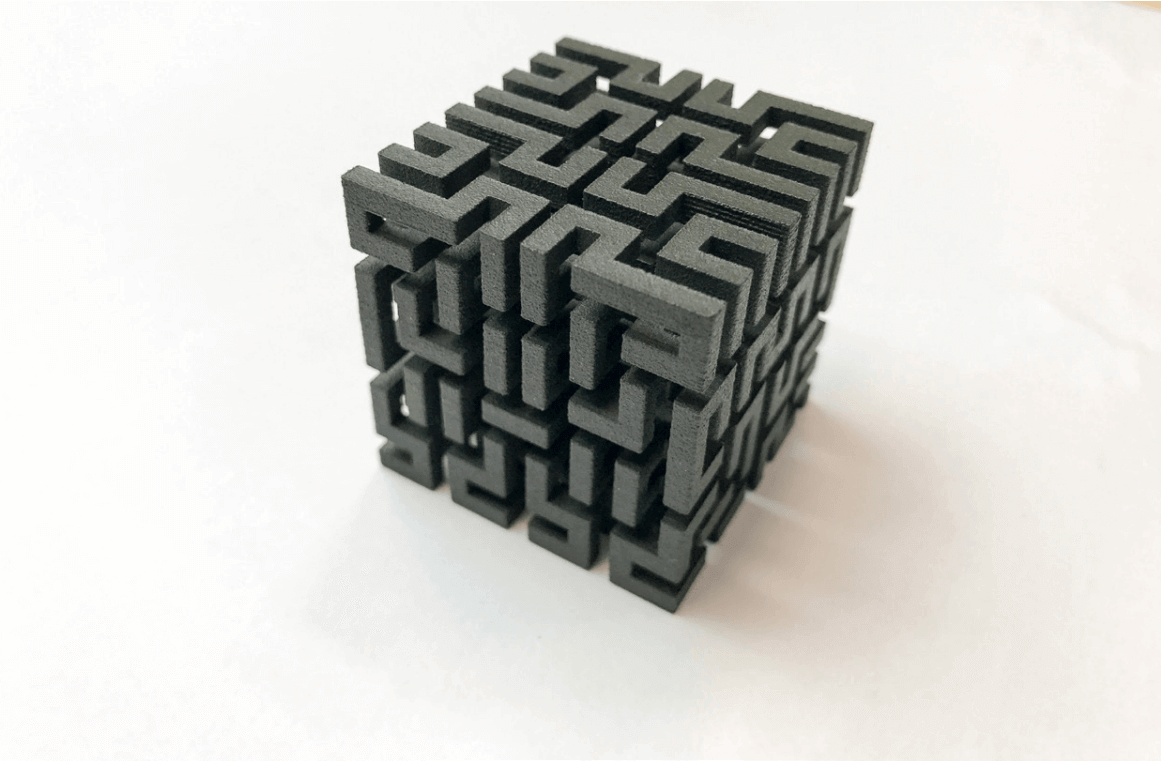 High-Speed Sintering Similar to Binder Jetting
The basis for High-Speed Sintering process is the same as Voxeljet's core technology, binder jetting.
This new process involves depositing a fine layer of polymeric powder, for example PA12 or TPU. Next, an inkjet print head selectively deposits an infrared absorbing fluid directly onto the powder surface for sintering.
The next stage involves shining infrared light onto the build area; the fluid absorbs this energy and then melts and fuses the underlying powder. This process repeats layer by layer until the build is complete, forming functional plastic parts.
The High-Speed Sintering process will officially launch in November at the formnext fair in Frankfurt, Germany, taking place on 14-18 November 2017. More information about the new HSS process and supporting systems will follow shortly thereafter.
Source: Press Release

License: The text of "New High-Speed Sintering 3D Printing Process from Voxeljet" by All3DP is licensed under a Creative Commons Attribution 4.0 International License.
Subscribe to updates from All3DP
You are subscribed to updates from All3DP
Subscribe
You can't subscribe to updates from All3DP. Learn more…