The LAIKA Studio and their award-winning 3D printed films are subject of a major retrospective at the Portland Art Museum, "Animating Life".
Don't Miss: Kubo And The Two Strings: Oscar Win for 3D Printed Animation?
The Portland Art Museum in Oregon, United States is holding a major retrospective about LAIKA, the studio that's pioneering 3D printing in animated films like Coraline, ParaNorman, The Boxtrolls, and Kubo and the Two Strings.
If you're in the Portland area, Animating Life is a must-see exhibition about 3D printing and stop-motion animation.
"Animating Life: The Art, Science and Magic of LAIKA" runs between 14 October 2017 to 20 May 2018. It highlights how the studio uses 3D printing to create life-like puppet faces and expressions for their award-winning films.
With behind-the-scenes photography, video clips and physical artwork from LAIKA films, visitors can experience the studio's creative process first-hand. There are also examples of production design, sets, props, puppets, and costumes.
"Bringing inanimate objects to life is one of the oldest forms of movie magic," says Brian McLean, LAIKA's Director of Rapid Prototyping. McLean won a Scientific and Engineering Oscar in 2016 for pioneering Rapid Prototyping in character animation.
"By harnessing the power of 3D printers, we are able to create emotions and subtle facial performances never before seen in stop-motion animation," he continues. "It is this technology — combined with the amazing talents of so many different creative disciplines within LAIKA – that allow us to tell really complex and enduring stories."
Stratasys an Official Sponsor for Animating Life
One of the sponsors for the retrospective is Stratasys, a collaborative partner with LAIKA for more than a decade. Using Stratasys technology, LAIKA realizes their unique ideas with prototypes and characters that can be created, modified, and re-created with unprecedented speed and detail.
The studio currently uses nine Stratasys PolyJet-based 3D printing solutions for non-stop, continuous production. This includes the Stratasys Connex3 and Stratasys J750 full-color, multi-material 3D printers.
"By harnessing the power of 3D printers, we are able to create emotions and subtle facial performances never before seen in stop-motion animation."
"For more than a decade, the visionaries at LAIKA have revolutionized the way animated films are made — tapping into the newest technology innovations and creating the most memorable theater experiences. The studio capitalizes on 3D printing for unprecedented design freedom, streamlined development processes, and creation of the most unique, custom characters," says Rich Garrity, President of Americas, at Stratasys.
"LAIKA's advanced use of our 3D printing technology is not only breaking new barriers in film-making, but expanding what's now possible across 3D printing in general to encourage use across a diverse range of businesses. We consider LAIKA a valued and collaborative partner, opening new doors for what our customers can achieve."
For more details on Animating Life, including events and opening times, visit the official exhibtion page at the Portland Art Museum.
Source: Press Release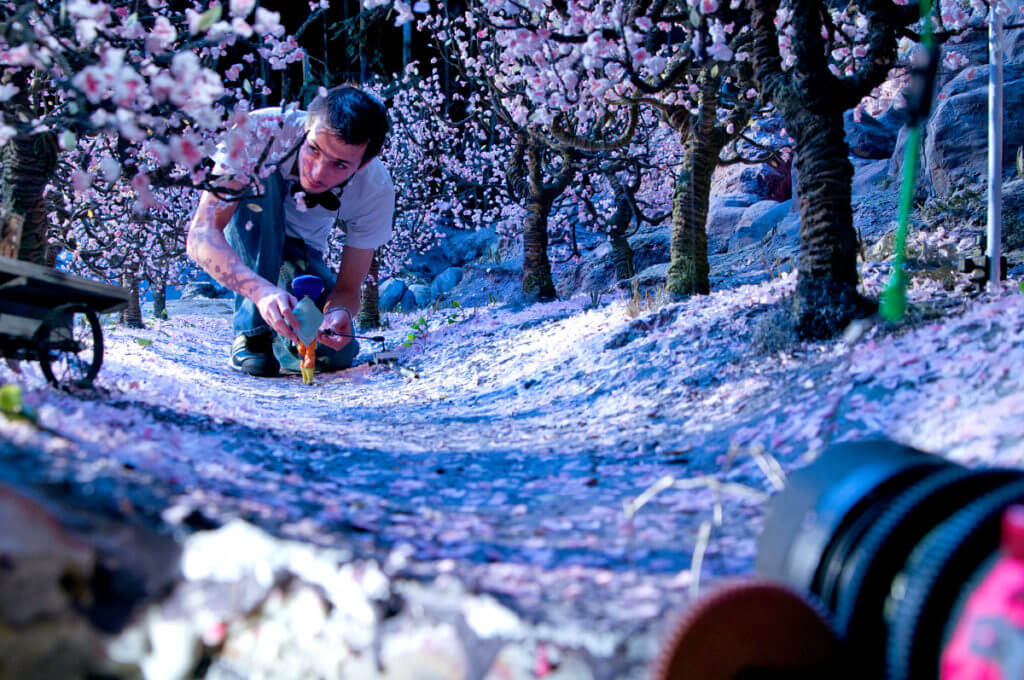 License: The text of ""Animating Life" is LAIKA Retrospective at Portland Art Museum" by All3DP is licensed under a Creative Commons Attribution 4.0 International License.
Subscribe to updates from All3DP
You are subscribed to updates from All3DP
Subscribe
You can't subscribe to updates from All3DP. Learn more…