The giftable print darling of recent years, the lithophane is a novel way to transform an image into a light-bending gift. Several online tools make it a pain-free experience, which we've detailed in the past, but those examples were limited to monochromatic panels contoured to a variety of shapes and sizes.
What's new is the ability to print lithophanes in color. Enter Lithophane Maker, a website that's home to a variety of lithophane creation tools. A recent new addition has brought the site to our attention, with the Color Lithophane Maker (what else) allowing you to pool four colors of filament into one image.
There's an intimidatingly long list of variables to play around with to help you achieve the perfect color lithophane. Thankfully the developer of Lithophane Maker, Thomas Brooks, has gone to great lengths to document the process, producing a Youtube video (below) and instructions explaining the process.
The result is pretty spectacular and plays on traditional printing processes that predate 3D printing. It works much like a 2D printing, in that four inks — cyan, yellow, magenta, and key (CMYK – with K typically being black) — are printed in varying combinations on the page to unlock a much broader color palette. The color white would be provided by the paper in traditional printing, tinting the other colors and providing the color white, whereas K, or black, is used to shade the other colors and, naturally, offer dark inky blacks.
This lithophane technique is essentially recreating that, with Brooks recommending four filaments that he has found to work well with his generator. The color black is notable in its absence, with a white filament used instead to block the light to varying degrees. Taking your image, the Lithophane Maker generates five separate STLs that you can export and merge. When stacked one on top another, they combine to recreate the color of the picture.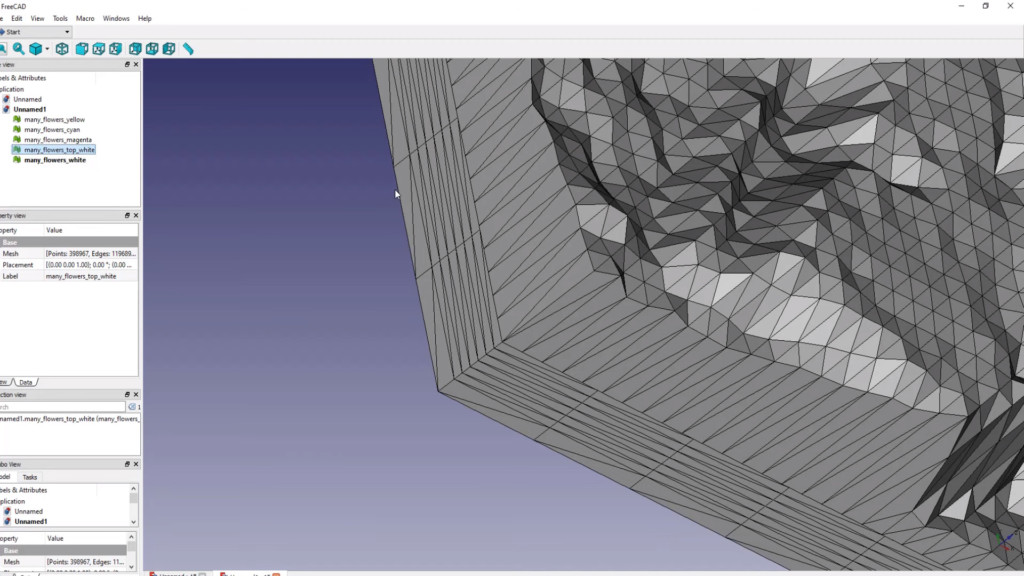 Exporting the files and processing them is where things get tricky. For the most part in Brooks' example, the Mosaic Palette 2
is used — a pretty pricy add-on that allows you to print four filaments without manual intervention. For many, that isn't an option. Possibly the only other machine to automatically handle filament in such a way is the Original Prusa MMU add-on for current Prusa i3 printers. Either way, not ideal for the majority of makers.
Unfortunately, that's pretty much the limit so far. According to the Youtube video description, Brooks hopes to refine the process to allow for any standard desktop 3D printer to achieve the prints, in addition to custom color palettes outside CMYK. As a side project alongside his day job, the updates may not be speedy, but there are numerous detailed on the site to support the venture and nudge things in that direction.
If you're missing out on the color lithophane action, all is not lost. Brooks' website is also host to a variety of other lithophane generators, including nifty Moon generators, lampshade, night lights, and others in between.