Exclusive interview with Paulo Kiefe of Creative Tools about the creation of 3DBenchy, the jolly 3D printing torture test.
Earlier this week we ran a piece about 3DBenchy, a 3D model designed to benchmark the capability of 3D printers, which is free to download and share. ALL3DP spoke to Paulo Kiefe, CEO of Creative Tools in Sweden, about the genesis of the project and its future.
Q: Can you tell us how the idea for 3DBenchy came about?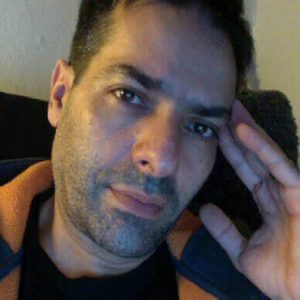 3DBenchy was designed by Creative Tools member Daniel Norée (the creator of OpenRC Truggy, printable wrench, etc). He had the task to create 3D file that combined as many geometric features as possible into a small recognisable object. To make this "torture test" we looked into several well-known objects out there and also got inspired by the iconic Treefrog by MorenaP.
Daniel came up with the idea of making a cute cartoon-style boat that has round and organic shapes as well as more traditional geometric shapes.
Initially we only used the model internally to test different 3D printers, materials and settings. The boat soon became our favourite sample part for 3D printing, which later also infected our customers. We now use 3DBenchy to demonstrate and teach 3D printing to customers. The intensive use of 3DBenchy also yielded some iterations which increased the amount of 3D printing features on the boat.
Q: What was the decision process for making 3DBenchy open-source?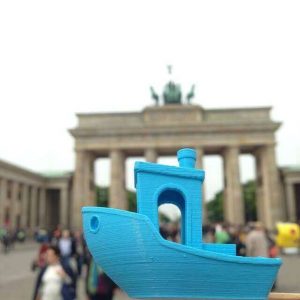 We like sharing our models and strongly believe in open source as a driving force to accelerate technologies. We therefore released our final STL file as a Creative Commons CC-BY-ND 4.0 so that anyone can use and distribute the file, even for commercial uses. We chose the No Derivatives option to make sure the same version of 3DBenchy is used when people compare 3D printers, materials and settings. The key word here is to have the same object and use it with consistency.
At Creative Tools we provide software hardware and training related to 3D technologies. The way we see 3D printing today is very similar to how we felt about the Internet in the early 90s. It really was not perfect in any way, but there was a certain gut-feeling about what would come in the future, and it would be huge.
Q: How has 3DBenchy been received by the 3D printing community?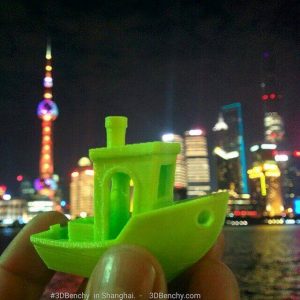 We want to be an active part of the 3D printing community and contribute. 3DBenchy, and the future information and data published at 3DBenchy.com, is one of our most pleasing projects. One could say that the 3DBenchy boat is a mascot to a 3D-printing school and lab we are creating now, freely available to those who follow the website and 3DBenchy's social media.
It has just been a few weeks since we released the model for download and so far the acceptance has be amazing. The combined views has been in the tens of thousands, and the downloads on Thingiverse alone are almost reaching ten thousand. We assume that the images we found out there are just the tip of the iceberg and we have seen 3DBenchy boats made by enthusiasts and professional users all over the world.
We hope that many more will get to know this little boat and use it to understand and calibrate their 3D printer settings. We also welcome everyone to join us in this project and help us create more 3D print addicts!
Q: What does the future hold for 3DBenchy?
There is a lot to be said about what 3DBenchy.stl can do for people who want to learn more about 3D printing. The website is just a humble start and we have lots more to publish in the future. We will adress both the curiosity of newbies as well as challenge current established know-how by publishing our test, recipes, reviews and lab experiments. There will also be a 3D printing database open to anyone to study.
A specific advantage of this boat is the fact that it challenges 3D printers in several ways. An experienced 3D print operator or support technician will easily understand what can be improved on a printer just by looking at photos of a 3DBenchy sample.
So in other words, 3DBenchy.stl is a small useful file, free for all to use and compare 3D printing results. But it also is the core around we will work to develop interesting information related to this technology.
Image sources
Image sources: 3DBenchy, Faberdashery
License: The text of "3DBenchy: Interview with Paulo Kiefe, Creative Tools" by All3DP is licensed under a Creative Commons Attribution 4.0 International License.
Subscribe to updates from All3DP
You are subscribed to updates from All3DP
Subscribe
You can't subscribe to updates from All3DP. Learn more…