Industry titans like BMW, GE and Nikon have invested millions of dollars into hot 3D printing startup Carbon.
Silicon Valley startup Carbon has disclosed that they have secured $81 million in funding. Founded in 2013, the total funds raised by the 3D printing company now stands at $222 million.
Representing the overall industry pivot towards industrial rather than consumer applications, Carbon is developing 3D printers to produce medical devices and car parts on demand.
Dr. Joseph M. DeSimone, CEO and Co-Founder of Carbon, said in a press release:
"3D printing is a translation of the digital to a physical reality and when done right, offers true design freedom across every category. At launch we set forth a bold vision to fundamentally change how the world makes 'things.' We have been working to deliver on that vision for the U.S. market, and are ready to step onto the global stage."
This funding round was led by automaker BMW Group, industrial conglomerate General Electric Co (them again), optics and imaging products company Nikon Corp, and chemical manufacturer JSR Corp.
They join earlier investors Google Ventures and top tech venture capital firm Sequoia.
Carbon Moving at a CLIP
Carbon's first commercial 3D printer is the M1, and is only available with a $40,000 annual subscription.
The M1 software controls a photochemical process called CLIP (Continuous Liquid Interface Production). It balances the way ultraviolet light and oxygen react within a pool of polymer resin.
The company says it can print up to 100 times faster than rival 3D printer manufacturers, which is a key draw for prospective customers. Current industry practice is primarily to use additive manufacturing as a rapid prototyping tool.
But perhaps more importantly, Carbon has developed a range of resins to broaden the possibilities of what can be printed. Examples are heat-resistant hard resins for exterior automotive parts; or soft elastic biodegradable resins for medical devices like heart stents.
Carbon said it would use the proceeds and newly formed partnerships with JSR and Nikon to develop their technology further. It will also fund its first push into international markets like Europe, Asia, and Japan.
Masao Nakajima, Senior Vice President of Nikon Corporation, said:
"We're excited to partner with the innovative Carbon team to explore opportunities for Japanese and Asian expansion. In addition to bringing fundamental scientific advances to 3D printing, the company has executed relentlessly, putting its M1 machine into the hands of customers, and continuing to innovate on their machine, software, and resins."
It's an incredibly diverse range of investors, and a huge sum of cash, but some questions remain.
Can Carbon's technology match the durability and cost efficiency of injection molding, for example? That the current industry standard for producing plastic products, and it's pretty hard to beat. Watch this space for future developments.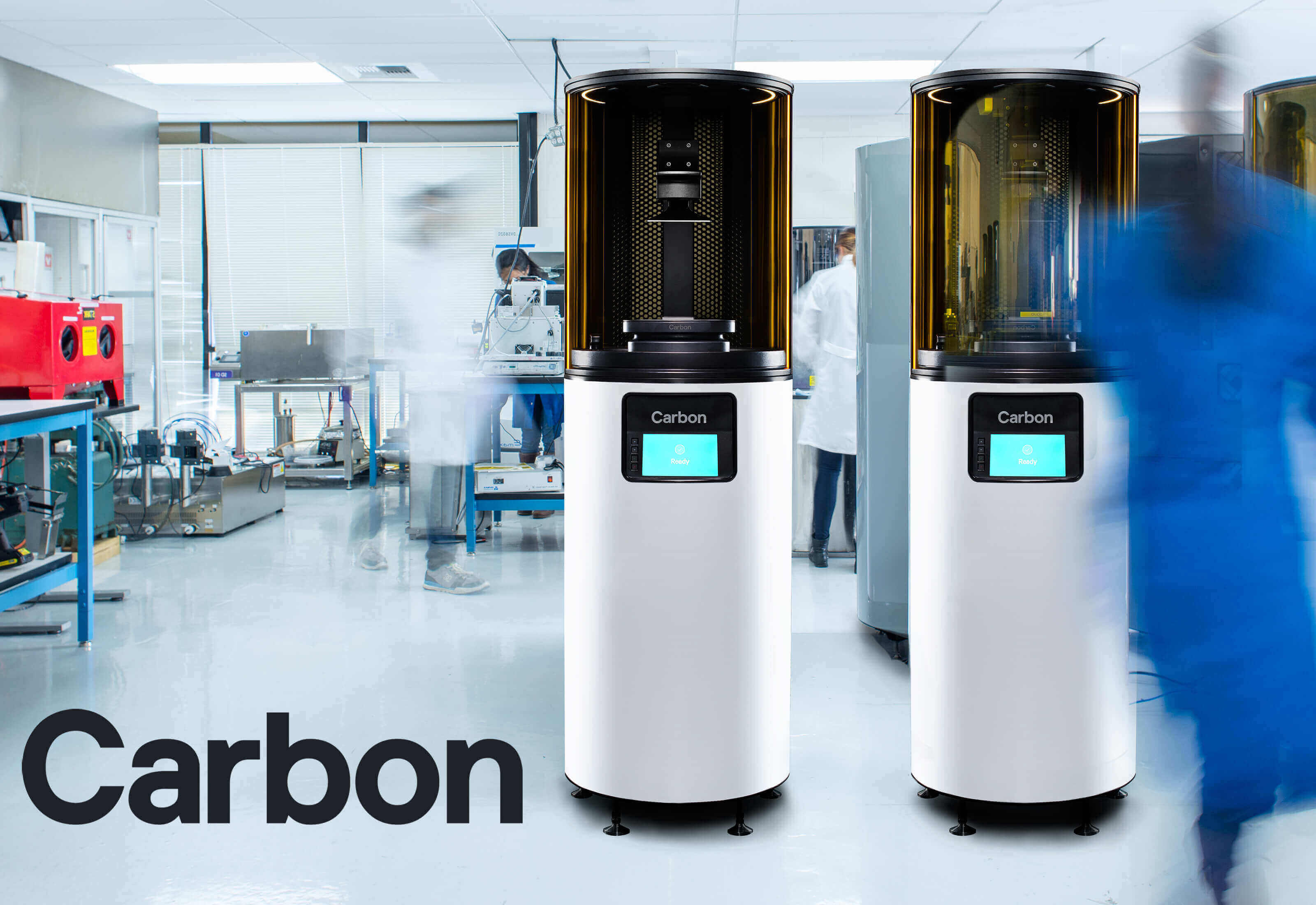 License: The text of "3D Printing Startup Carbon Secures $81 Million in Funding" by All3DP is licensed under a Creative Commons Attribution 4.0 International License.
Subscribe to updates from All3DP
You are subscribed to updates from All3DP
Subscribe
You can't subscribe to updates from All3DP. Learn more…