University of Colorado team shares a 3D Printed Braille picture book to download and 3D print – because everyone needs more "Very Hungry Caterpillar".
Learning to read is not always easy. For children with impaired vision, it's even harder. Not every store has an array of appropriate, affordable books for those children. That's why 3D printing has helped
That's why 3D printing has helped The Tactile Picture Books Project from the University of Colorado take off.
What classroom would be complete without The Very Hungry Caterpillar or Harold and the Purple Crayon?
The Tactile Picture Books Project, led by computer science professor Tom Yeh, has transformed classic books into 3D printable tactile picture books. In 2014 they turned Goodnight Moon into a tactile book (a mega-hit that had already sold more than 40 million copies).
The cost of 3D printing these books also adds to the popularity. As printing becomes more and more common, books like these may even become mainstream. But it's going to take a lot of work.
"I am struck by how deeply concerned the teachers for the visually impaired were with the individual needs of each child, because the creation of the tactile picture book for Noah's Ark required some relinquishing of my own personal agenda," explained Caleb Hsu, who worked on the 3D printed story of Noah's Ark. "Instead of making a model that was beautiful and interesting to a pair of eyes, I was learning to consider the needs of others in an attempt to make something useful and educational to a pair of hands."
3D Printing also brings a certain layer of community to the project. The project now boasts books that are free to download and print.
Tom Yeh even reaches out to makers and hobbyists, noting that they could help propel projects like this. With outside help, they could achieve of their final goal of having "parents, teachers and supporters of visually impaired children learn how to use software and 3D printers to make books of their own. Since each child generally has his or her unique visual impairment issues, the idea is to customize each book for each child."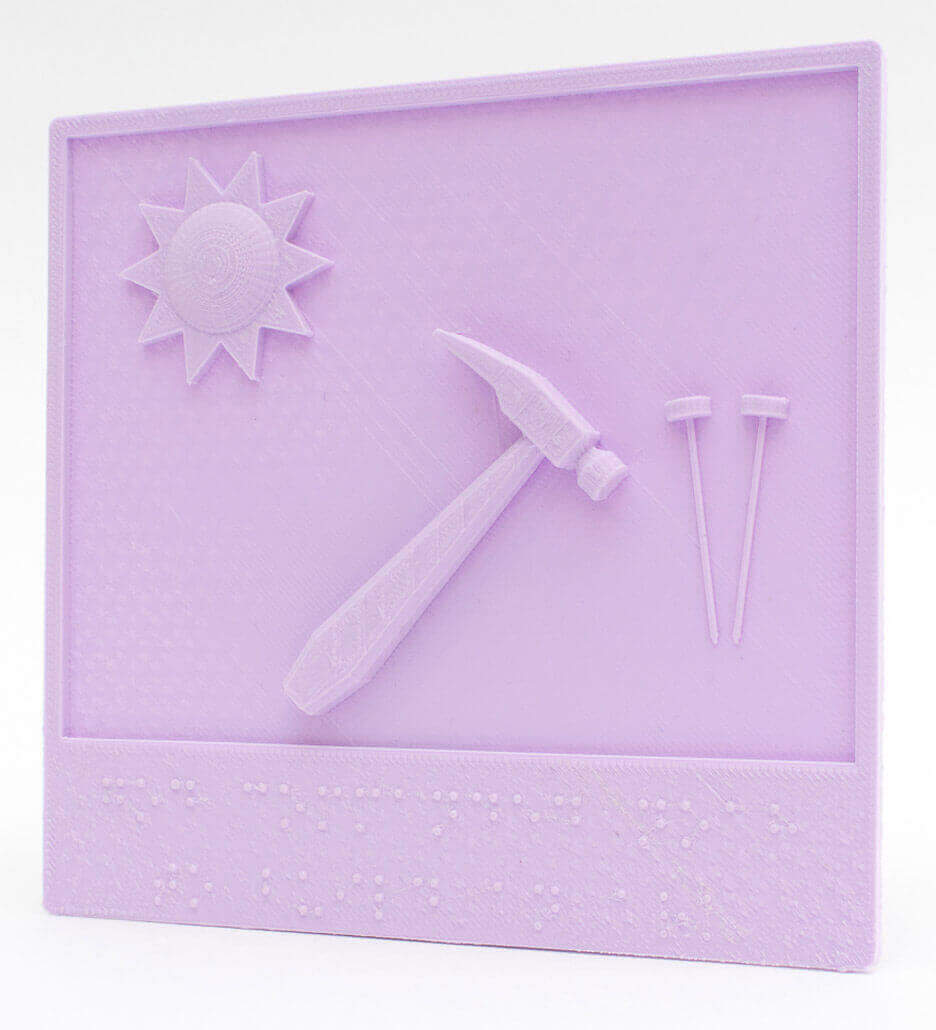 On top of their contributions, the team also wants to study how the visually impaired learn to read, by studying the scientific and technical questions that arise as a result of their project.
Check out the open-source library here.
(Via: Dezeen)
License: The text of "3D Printed Braille Picture Books for Blind Children" by All3DP is licensed under a Creative Commons Attribution 4.0 International License.
Subscribe to updates from All3DP
You are subscribed to updates from All3DP
Subscribe
You can't subscribe to updates from All3DP. Learn more…