To get a good first impression for this Tevo Tarantula Pro review, we took the machine for a test ride by printing the two most popular torture tests. If you want to know in detail, this is how we benchmark.
Setting up the Tevo Tarantula Pro was relatively painless. However, we ran into a few problems with the assembly instructions provided with the machine. The initial steps were pretty straightforward, however midway through the build, we found the need to jump back and forth, undoing our work to accommodate parts of the printer introduced in later steps. In addition, other crucial build steps were missing. Overall, it took some trial and error to eventually assemble the Tarantula Pro — an unpleasant experience that mirrors that of our time with Tevo's original Tarantula printer.
For our initial benchmarking prints, we ensure the printer is in as vanilla a state as possible; no mods or improvements, just the machine as unboxed and built. We use plain PLA filament and middle-of-the-road slicer settings. If you want to know more about our test scheme, read more here.
Benchmarking Object 1: Benchy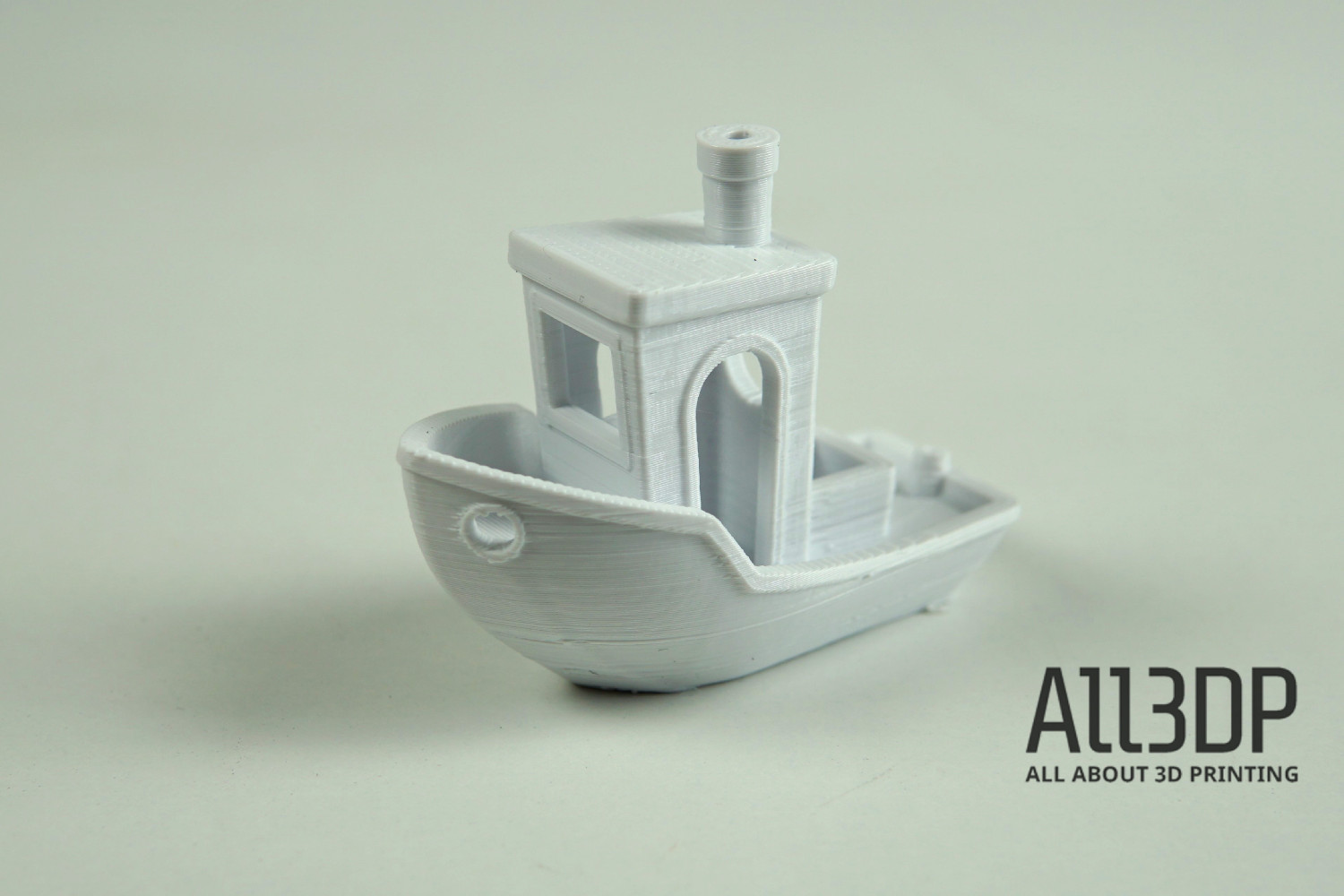 It took us two attempts to 3D print a Benchy (STL file here) with the Tarantula Pro. We used white eSun PLA+ filament. For preparing the needed Gcode, we used Ultimaker's CURA 4.1 and a profile as close an analog to the Tarantula Pro as we could find (Tevo does not provide a custom profile for the machine.) We set the temperature to 215 °C and the bed at 60 °C.
We measure many facets of the print (full results here) to determine a score out of 15 points. The Tarantula Pro scored a strong 13, which indicates a pretty dimensionally accurate print. Visually there are issues, with zits, prominent layer lines, and visible infill marks that most prominent flaws with our test print.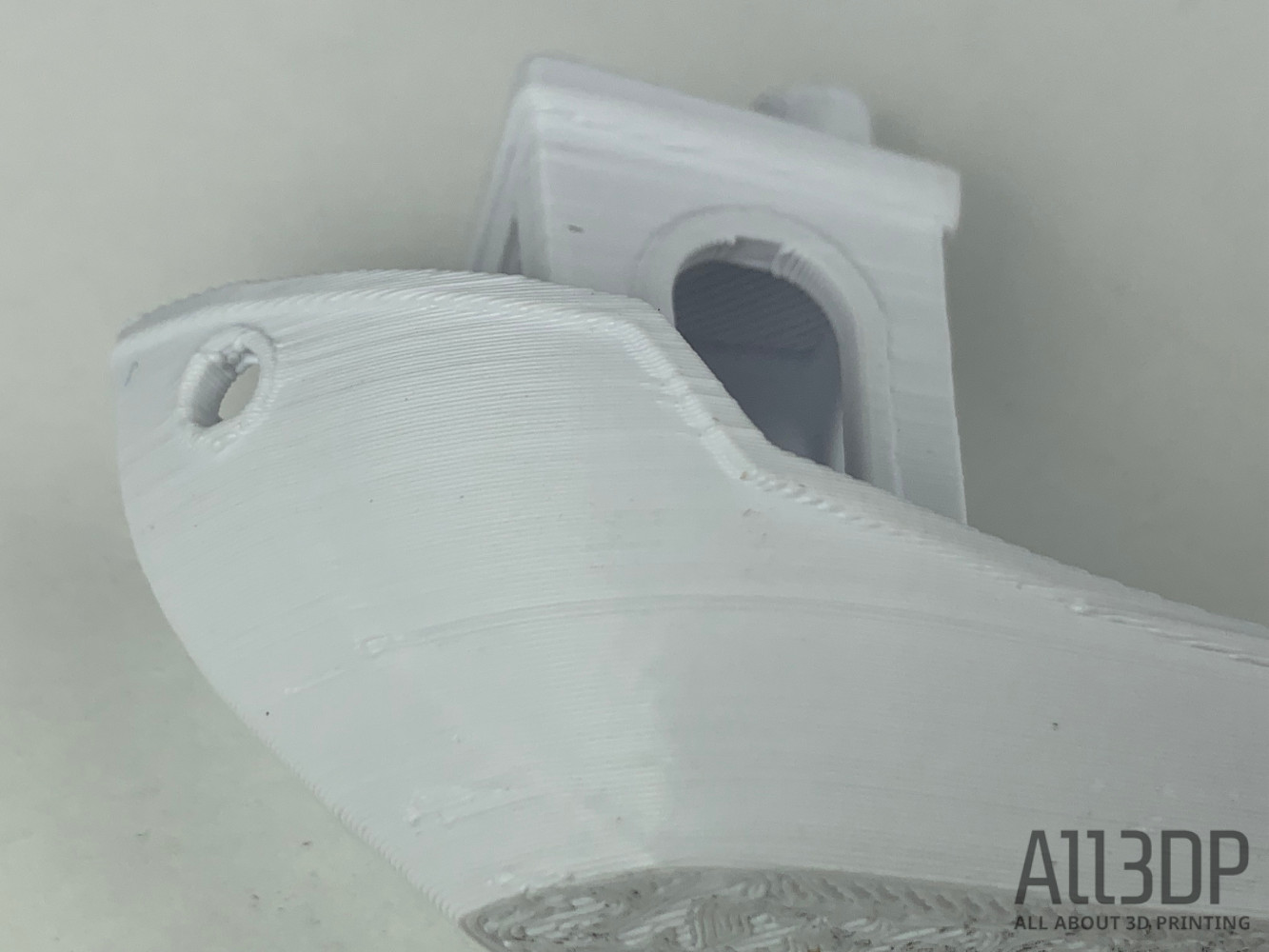 Benchmarking Object 2: Kickstarter Autodesk Test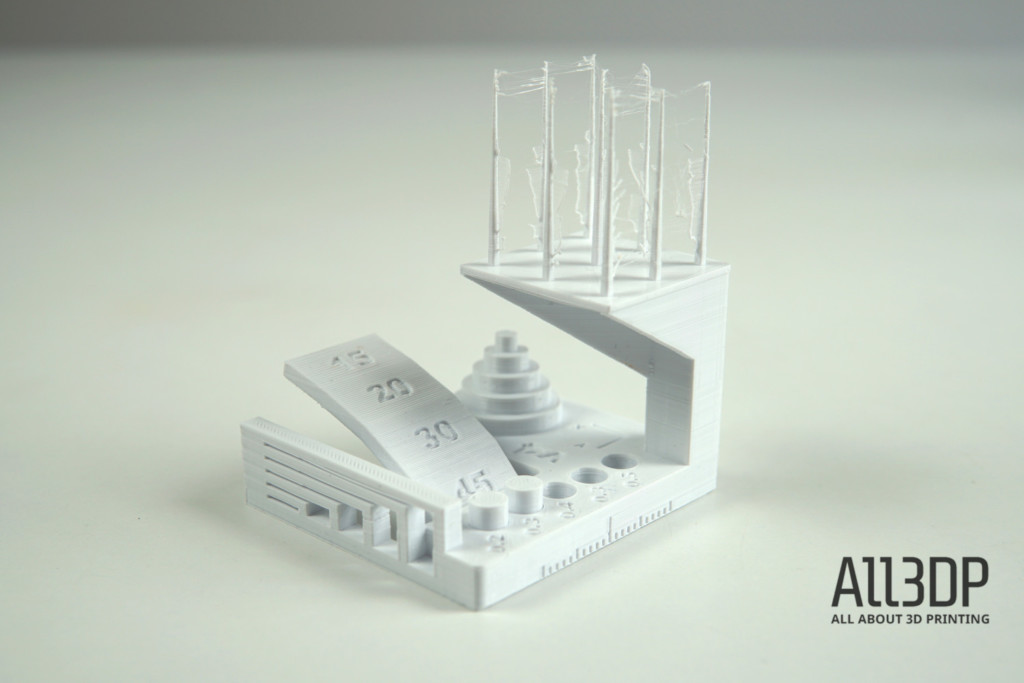 The Autodesk Kickstarter test model looks at an FDM printer's precision. We used the same white eSun PLA+ filament and the same temperature settings (215 / 60).
The Tevo Tarantula Pro did satisfactory with most tests, with middle-of-the-road scores for dimensional accuracy, spike test, and resonance. Its strongest performance came in the bridging test, with a solid 5 out of 5 points.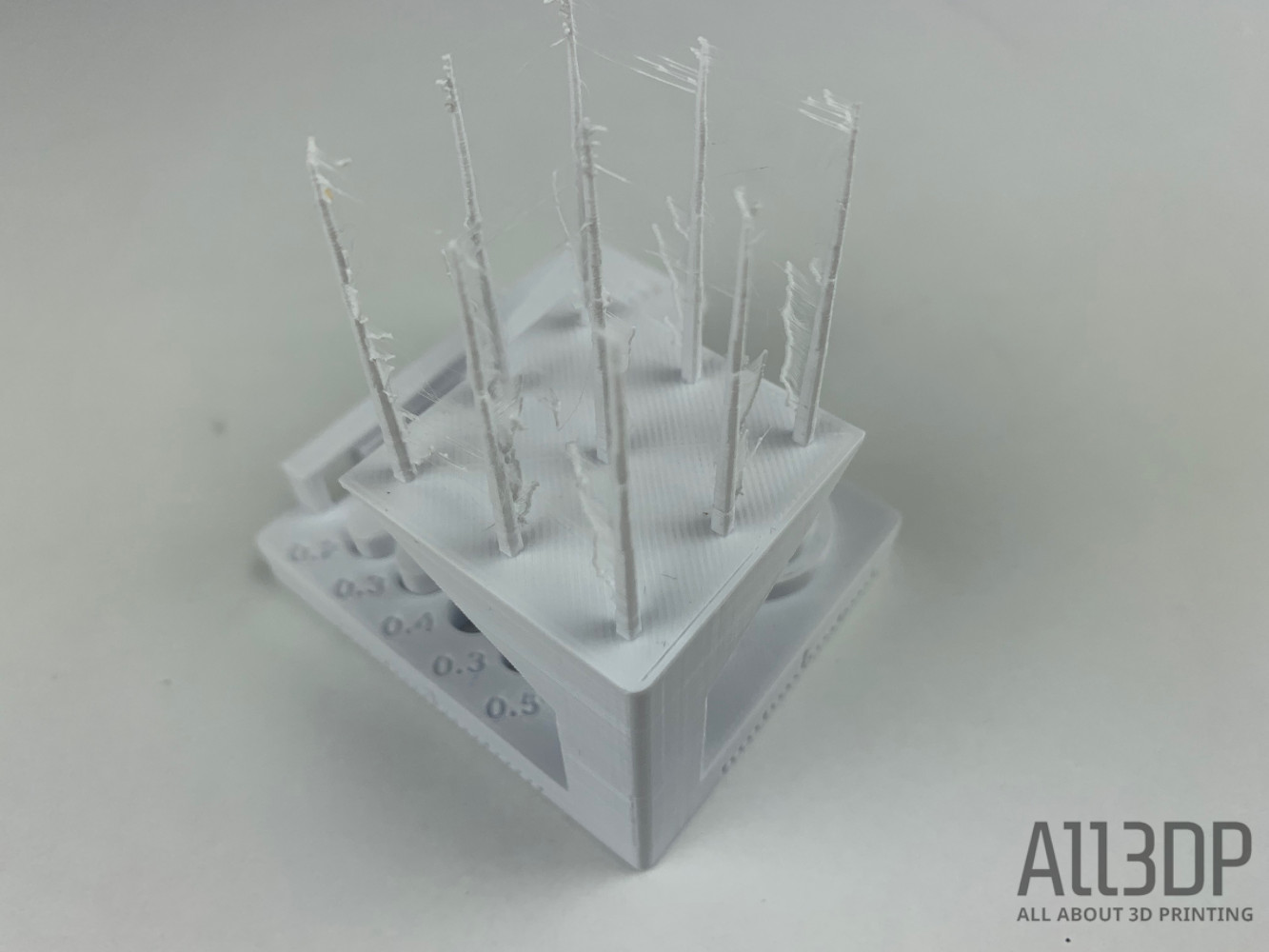 We found some problems with fine flow control, negative features, and overhangs.
Overall in the Kickstarter x Autodesk test print the Tevo Tarantula Pro scored 21.5 from 30 points.
Benchmarking Verdict
At this point in our testing of the Tarantula Pro, we see the printer as generally reflective of its price category. A few test runs were needed to get everything ready, especially the bed leveling. The overall user interface is straightforward and easy to use.
Some prints need a little muscle to remove from the bed. In one print we discovered filament leaking from the heater block. While quickly resolved, it gives some indication of the watchful eye needed for a printer such as the Tarantula Pro.
After approx. 10 hours of printing with the Tevo Tarantula Pro, we're not disappointed with the machine, but nor are we impressed. The printer provided average prints and assembly, giving a mediocre impression.
Of course, this is only after a small slice of time printing with the Tarantula Pro. Stay tuned for our longer-term impressions and final verdict on this colorful budget machine.