In this exclusive interview, ALL3DP speaks to Dagoma Co-founder and CEO Matthieu Regnier about the magic of their Delta 3D printer.
Q: Who is the team behind Neva and what are your backgrounds?
Dagoma is wonderful team of 65 people. 60 in France and 5 in the US. We are a team of engineers and creative people that will change your every day life, one person at a time.
Gauthier Vignona and I founded Dagoma in July 2014, and from this moment on, we have been designing, manufacturing and selling our 3D printers.
In less than 3 years, Dagoma has become the #1 leading 3D printing company in France, #3 in Europe, and #10 in the world, volume wise. We are now expanding in the United States, and we are opening our 3D printer manufacture here in Goleta, California.
Q: You mention observing and analysing the needs of your customers in the Kickstarter campaign; were there any responses which you weren't expecting?
Actually, when you work in the 3D printing field, things start to be "logical" for you. New customers, people who don't know about 3D printing ask you questions that seem logical, but actually it's not for 80% of the population. And that's great! It makes us focus on what really matters – simplifying 3D printers. And by simplify, I mean making it easier for customers. For us, that means making 3D printing more and more intuitive.
Q: Why did you decide to develop a plug and play 3D printer?
Our mission is to make 3D printing accessible to all. With our first model, almost any geek on the planet could access 3D printing. That was great, but not enough.
We are convinced 3D printing can change the way we consume. That's why we have to make it so everyone can use it. From a 3 year-old kid to my grandmother.
We don't want people to focus on the technology, we want them to focus on their creativity and creating their future, and that's why having a plug and play printer was a must.
Q: What makes Neva the "most fantastic and humble Delta 3D printer" and how can it compete with other delta printers on the market?
We honestly believe it's the most cost-efficient Delta printer. It's so easy to use, for such an affordable price.
Also, we paid a lot of attention to the design. We mentioned before about customers' needs. People want to have a beautiful design. And we tried and worked with them to design this printer.
Q: Your campaign seems to suggest the printer is ready to go — how close are you to being able to deliver a printer which is up to the specification you propose?
When we started the Kickstarter, we were ready on all technical aspects. So now, it's just production time because, as you know, we print 50% of our printer, and we print it locally. It's part of our DNA. We told you we wanted to change the way people consume, it starts with us. We manufacture locally with local people to create social links and societal responsibility.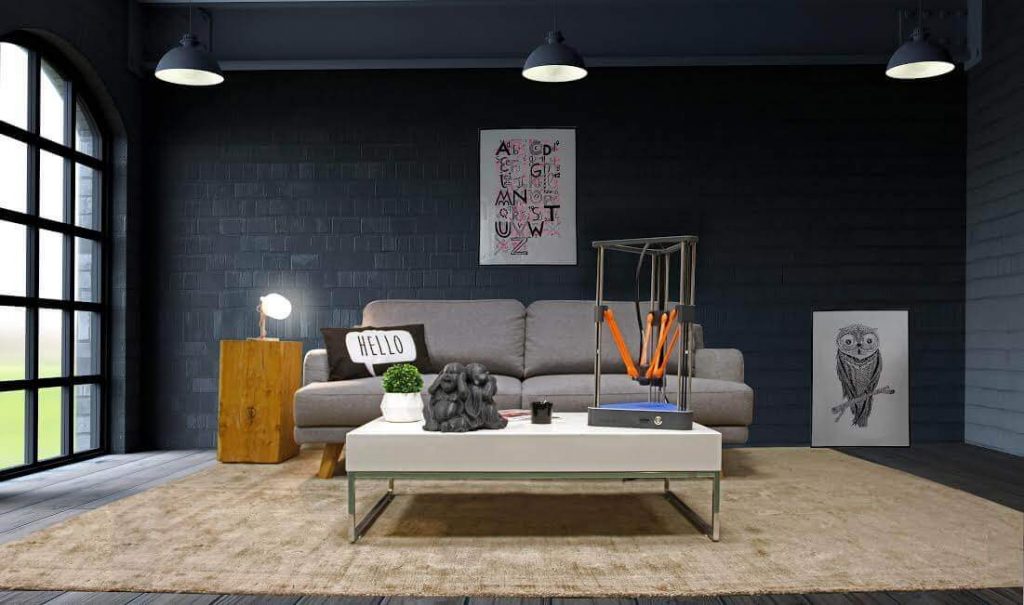 Q: The printer is 50% 3D printed, how easy is it for makers to fix their Neva if parts break?
Why would you like to break your Neva? In contrast to the DiscoEasy200, which comes as a DIY kit, the Neva comes assembled for a reason: you just want to focus on playing with you creativity and print your everyday items.
So the target is to make it work fine, and if you are the unlucky guy who has trouble with your printer, then, don't worry, you'll have a 1 year warranty.
Q: Is your printer too simplistic for an experienced maker?
Honestly? We hope so. No calibration, no set up, no DIY assembly required. Neva is for everyone! For a "real" maker, we would advise our DiscoEASY200 model, which comes as a DIY kit.
Q: What will the $50,000, and the excess, be used for?
It will be part of our investment in US. We are now 5 people, we are leasing a small facility, and we already have our 3D printers running to produce 3D printers. It'll allow us to go further, faster. We want to manufacture and deliver 100 printers per day in our facility in Goleta.
Q: How do you intend on keeping your backers up to date?
Our backers are our first "Dago'creators" here in the US, so we want to keep close contact with them. We are building a platform on our e-commerce website, so we can communicate easily.
Newsletters, photos and videos are part of our communication. But we prefer to meet our backers, that's why any Dago'creator is welcome to visit our factory, and of course you can always reach us through social media.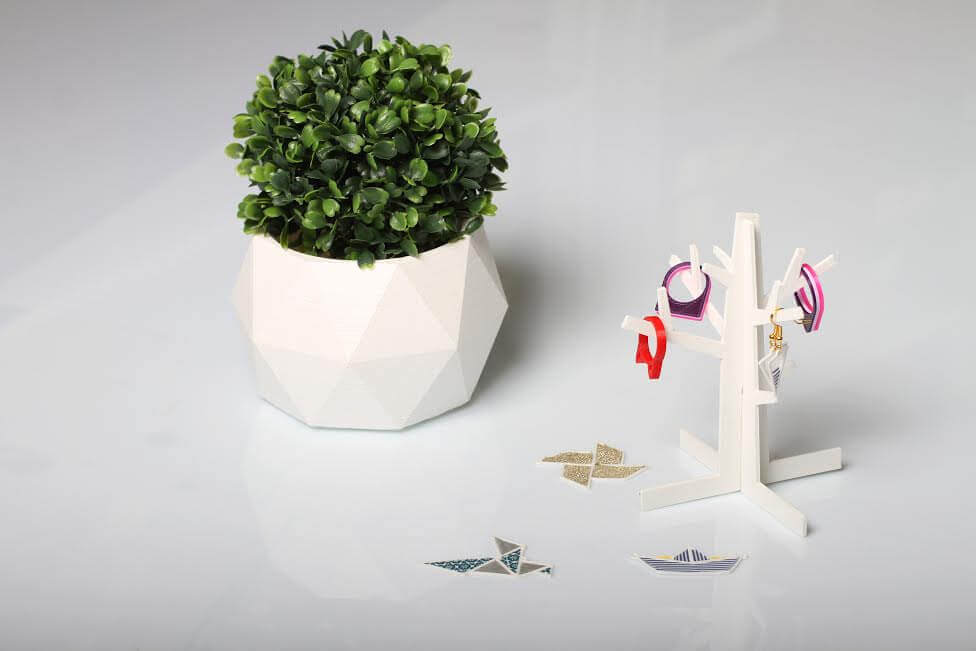 Q4: What's the most "magic" thing you've been able to print using Neva so far?
Actually we love to say we put magic into everyday life. Two recent examples come into my mind. One of our teammates recently proposed to his girlfriend. He put inflatable balloons everywhere in the house. And on one of the balloons, there was a little 3D printed box and inside this 3D printed box, a 3D printed ring with the words: Will You Marry Me? How magical is that? They had a magical moment in their life, and the Neva was a component of this once in a lifetime memory.
The second example I have is that we are currently printing a special hand. One of our suppliers was born with only one hand, and dreams to be able to kite-surf easily. So we're working with him to make this dream possible.
Q: Neva is manufactured and 3D printed "locally", what was your motivation behind this?
3D printing will change the way everyone is consuming. Why? Simply because 3D printing allows you to manufacture the perfect product you need, custom and specific at home easily.
Because we strongly believe in it, we had to try and because it's make a lot of sense, we are doing it.
We are all hummingbirds. As the great forest was burning, the little hummingbird rushed to the river, took a drop of water in his tiny beak and then flew to drop it over the fire. All the other animals of the forest laughed at him: "What do you really think you are going to change with your drop of water?" The hummingbird answered: "I will not put the fire out by myself, but I am doing my part, I'm doing my part of work. It is up to you to do your part."
Dagoma philosophy — made locally with local people to create social links and societal responsibility.

Q: What are the future plans for Neva 3D printer?
A lot! but we prefer to keep them secret for now.
Q: Have you learnt anything from the failures and successes of other 3D printer Kickstarter campaigns?
Of course! Actually, we noticed that one of the most frequent questions backers ask themselves is: "Is there any chance to really get this product one day?"
And this is the main reason why we have been waiting so long to start our Kickstarter campaign. We wanted the backers to be confident enough in our capacity to produce and deliver our Neva.
We already manufactured, sold and delivered +9,000 3D printers of our current DiscoEASY200. So we have learned how to produce and deliver 3D printers. It was a good time for us to experience a Kickstarter campaign.
But most of all, our own failures and success on our Kickstarter campaign teach us a lot. It's a wonderful experience, it's been the first, but not the last!