VR technology just keeps getting better and better. The latest device to hit the market is the Vuze+ VR camera, with 360 degree 4K video in three dimensions!
Unlike most 360 degree cameras, which have two lenses, the Vuze+ has eight, offering a view that's more immersive and, more importantly, 3D!
Each lens is a 8mm f/2.4 fisheye lens projecting images onto a Sony FHD image sensor. With eight of each, the results are completely spherical images with 4K resolution per eye.
Nestled between each pair of lenses are 4 microphones, which together provide spatial or 3D audio. Using just a VR headset's headphones, sounds appear to come from near, far, left, right, front, or back.
The camera's IP65 rating means you can even record in the rain, for up to 2 hours! Once finished, feed your images into Vuze VR Studio to have your VR footage automatically stitched together.
The resulting media is compatible with any VR headset or mobile device, as well as Humaneyes Zone, Youtube, and Facebook.
Other software included with the Vuze+ is the Vuze Camera app and Vuze Live Studio. The former allows one to remotely control the device and manage any media stored in the removable SD card. The latter provides live streaming to a computer via USB cable.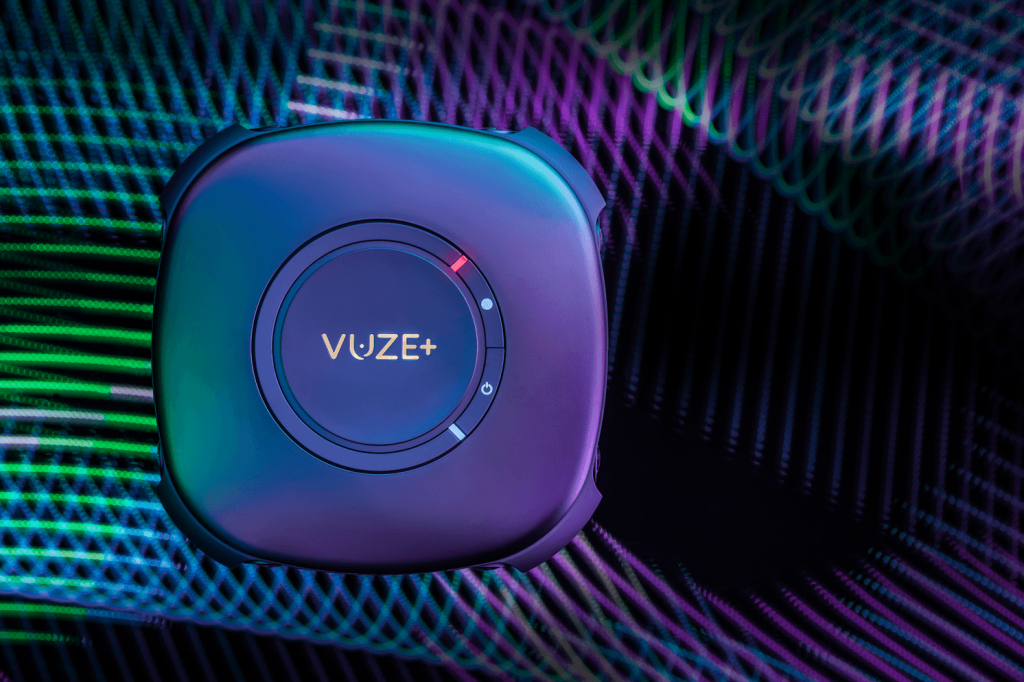 How Does the Vuze+ Compare to Other Models?
The Vuze+ is designed to offer a slightly more professional experience over its predecessor, the Vuze. Perhaps the most notable upgrades are the f/2.4 fisheye lenses.
Other improvements include 3D audio, Bluetooth capability, and increased framerate for 2D videos (from 30 to 60 fps).
Of the 360 degree cameras on the market, the one that is most similar to the Vuze+, in look and performance, is the Samsung 360 Round. 360 degree 4K 3D images come from a whopping 16 lenses on the rim and 1 on top. Meanwhile, 6 microphones deliver 3D audio.
Of course, for all that hardware, you'll end up paying a little more. The 360 Round goes for $10,499, where the Vuze+ is only $1,195.
Having just been released, the Vuze+ will be available for shipping starting January 27th. For more information, check out the company's website.
Source: Adorama
License: The text of "Vuze+ Shoots 360 Degree 4K Video in 3D" by All3DP is licensed under a Creative Commons Attribution 4.0 International License.
Subscribe to updates from All3DP
You are subscribed to updates from All3DP
Subscribe
You can't subscribe to updates from All3DP. Learn more…