Vader Systems is a start-up run by a family. Together they'e invented a liquid metal 3D printer which could transform additive manufacturing.
Zack Vader was just nineteen when he had a breakthrough idea. He found that there wasn't a single 3D printing company which could create the metal parts he required for his microturbine generator project.
So he decided to fill the gap in the market himself. In just five years, he has built a machine that can print objects using liquid metal, and set up a company with his family called Vader Systems.
Zack is now the chief technology officer for Vader Systems. His father Scott Vader is a mechanical engineer and now the CEO. Pat Roche, Zack's mother, is the company's financial controller.
Although metal 3D printers do already exist, they have certain limitations. For example, many metal printers use powdered metal. If some of the powder particles in the process do not melt, the objects will have weak spots or not work at all.
However, Vader Systems' machine works very differently. Check out the video below to hear Zack and Scott Vader explain how they 3D print metal:
How Does the Vader Systems Machine Work?
A Vader machine works with just a strand of aluminum. This strand is fed into a heat element and is melted at 750 degrees Celsius or 1,382 degrees Fahrenheit.
Once the metal is liquefied, it is passed into a ceramic tube. The tube forms an ejection chamber and has a submillimeter orifice. Surrounding the tube is a magnetic coil which receives a short-lived electrical pulse.
The electrical pulse then creates a pressure within the tube that ejects a droplet of liquid metal through the orifice. The drop is projected onto a heated platform. This platform maneuvers to create solid 3D shapes. As you may have noticed from the video, the whole process is based on layer-by-layer deposition, much like a regular desktop 3D printer.
A major advantage of the Vader System is that it is "much, much cheaper" than using powdered metal. "Complexity does not add cost," says Zack, unlike other methods of metal 3D printing.
It's no surprise that manufacturers have already expressed an interest in the Vader machine. However, they don't come cheap. One printer with multiple nozzles could cost over $1 million.
The Vader family are continuing development to refine their invention. Plans for the future involve adding more nozzles to make printing faster. They also intend on expanding into an assembly line manufacturing.
Source: University of Buffalo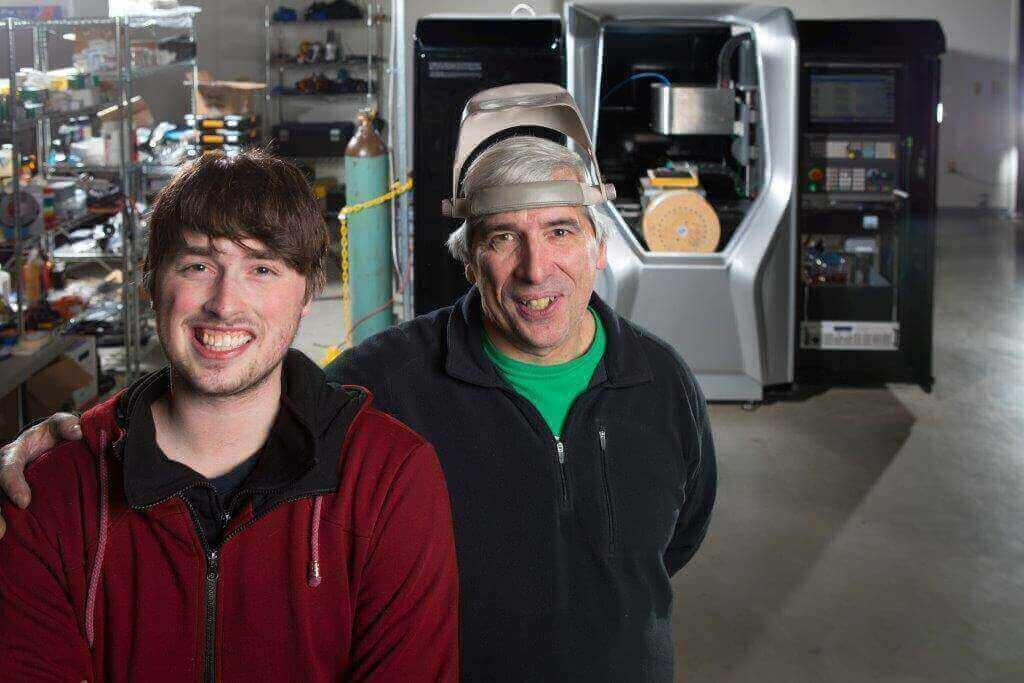 License: The text of "Could Vader Systems Transform Metal 3D Printing?" by All3DP is licensed under a Creative Commons Attribution 4.0 International License.
Subscribe to updates from All3DP
You are subscribed to updates from All3DP
Subscribe
You can't subscribe to updates from All3DP. Learn more…