Berlin, Amsterdam, Milan or New York: These are the best 3D printing stores that — in our opinion — define new approaches and businesses.
They have sprouted all over the place, in the center of every major world city.
From New York to Berlin, from Amsterdam to Milan, they all share the passion for 3D printing and — at the same time — offer very different takes on how to reach their customers.
We have selected the best shops that, in our opinion, have been among the first to define new approaches and new businesses for 3D printing. Let's visit them.
1. Amsterdam: Printed In Space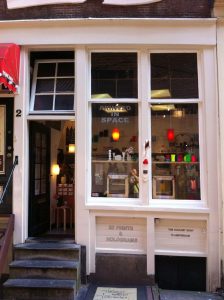 Amsterdam is the epicentre where consumer 3D printing originated.
More than ten years ago, the Dutch — led by local designers — understood that 3D printing could become a consumer technology.
3D Hubs, Ultimaker, the Canal House: some of the most successful 3D printing startups come from here, along with several advanced research and industrial projects.
It seems fair that possibly the very first 3D print shop in the world — Printed in Space — was founded in Amsterdam by Erik Swetter.
Previously, he owned a 3D hologram shop and had begun to work with 3D CAD software. This eventually led him to purchase an Ultimaker Original which he tuned to perfection. He has been using it to make some of the most amazing 3D printed objects around.
The fact that he is located in the very center of one of the most beautiful and welcoming cities in the world helps too.
Visit the Shop at: Grimburgwal 2, 1012 GA Amsterdam, Netherlands. (On Google Maps)
2. London and NYC: iMakr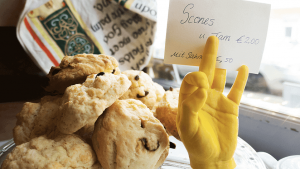 When talking about 3D print stores, no discussion is complete without the ambitious iMakr project.
Sylvain Preumont was one of the first to envision the concept of a full 3D print and 3D scan shop and service. He opened a huge space in central London at the end of 2013.
The iMakr store offers the sale of 3D printers, consumable and accessories, as well as 3D printing services both with the FFF desktop machines and the full-color Projet 660 system.
Since then, iMakr has expanded significantly in many areas. One is with an online iMakr store and MyMiniFactory, a curated collection of 3D models that are free to download.
Another is educational, with the MyMiniFactory Academy program where physical 3D designers are trained and, often, hired.
Finally, there is geographical expansion, with the opening of an iMakr shop in New York City.
Visit the Shop at: 79 Clerkenwell Rd, London EC1R 5AR, United Kingdom. (On Google Maps)
Visit the Shop at: 152 Allen St, New York, NY 10002, USA. (On Google Maps)
3. Milan: Idea Factory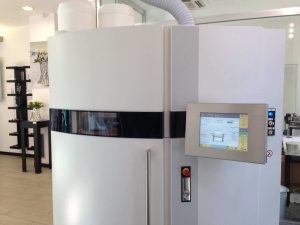 When it first launched mid-2014 this project was regarded visionary, and so far it has remained unique.
The Idea Factory store in Milan is a 3D print shop and service with a $200.000 laser sintering EOS Formiga P110 machine on its elegant and stylish premises. It is located in one of the windows, for anyone passing by to see and stare at in awe.
The shop opened by Mattia Aroldi is a true "anything factory". It offers 3D scanning and serial 3D printing service capabilities, both to single customers and companies that turn to them for merchandising and prototyping activities. 
Idea Factory has been collaborating with physical 3D designers such as .bijouets on the Cambiami line of laser sintered designer sunglasses, as well as launching its own original products such as a collection of 3D printed chess based on monuments from Milan and, soon, from other famous capitals.
When you have direct access to SLS 3D printing, anything is possible. Even more so considering that in Milan the competition is tough, with other shops such as Italy Maker, 3DiTALY and the new Solid3DPrinting all running rapidly growing businesses.
Visit the Shop at:  Via Sapeto 3, 20123 Milano, Italy. (On Google Maps)
4 Berlin: Dimension Alley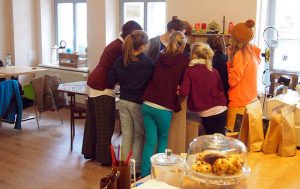 This small store in a residential part of Berlin is the first 3D print shop which we know of that introduced the concept of a 3D print shop and cafe.
Dimension Alley is similar to the Fabcafè concept. However it is more like a shop than a FabLab, meaning it is a store, with windows on the street, where anyone can enter to learn about and buy products, rather than a place where subscribers go to build and use products.
Dimension Alley has continued to grow into a serious 3D printing service and 3D printer retailer and distributor, all along a nice cup of tea and home made cakes. Yummy! 
Visit the Shop at: Liselotte-Herrmannstr. 1, 10407 Berlin, Germany. (On Google Maps)
5. Lisbon, Stockholm, Catania: More Great 3D Printing Stores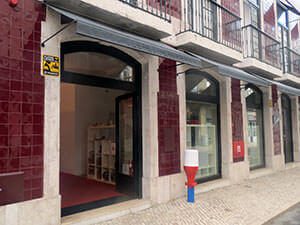 West, South, North, East: the following may be the farthermost 3D store in Europe – and they should all be mentioned.
Then there are the "most central shops".
In Brussels, the political capital of Europe, there is also Modell'o a shop that works mainly as a 3D printing and design service, both with SLA and FFF technologies.
In Barcelona, Europe's capital of making, we should mention Entres D, which became an official reseller of UP 3D printers and focusses mainly on the educational and divulgation aspects of 3D printing technologies.
Oh and, not to forget Freeform4U in Munich, where the expertise of Alexandra Bongartz and Thomas Hellmann is packed into a great store — perfect for having an informative chat and great results for 3D printing, scanning and prototyping.
Do you agree with our choices? Are there any more 3D print shops we should cover? Please add them to the comments!
License: The text of "The Best 3D Printing Stores in Europe" by All3DP is licensed under a Creative Commons Attribution 4.0 International License.
Subscribe to updates from All3DP
You are subscribed to updates from All3DP
Subscribe
You can't subscribe to updates from All3DP. Learn more…