3D scanning and 3D printing is used to resurrect a Tetrapod named Tiny, a 350 million year old fossil discovered inside a rock in Scotland.
Don't Miss: 3D Scanning & 3D Printing Unwraps Ancient Mummy Secrets
Aytonerpeton Microps, also known as "Tiny", is a fossil from the Early Carboniferous period of Scotland's history. What makes Tiny special is that it is one of the first animals to ever climb out of water onto land.
This fascinating specimen has been hidden away from the world for millions of years, entombed in a black rock and completely inaccessible. But thanks to 3D scanning and then 3D printing technologies, palaeontologists were able to bring Tiny back from the dead. 
Dr Nick Fraser, Keeper of Natural Sciences at the National Museum of Scotland in Edinburgh explained: "We didn't really know it was in the small piece of rock that we collected until it was CT scanned."
The reproduction of Tiny is a small fossil which fits comfortably in your hand. It comes from a time called Romer's Gap in which the rock record has yielded very few fossils. Because of this, there is little information available about the first animals to live on land.
"We were quite surprised to find Tiny hiding in the sediment," Dr Fraser continues. "We still only know it from the 3D scan and the 3D print and so haven't had the pleasure of seeing the actual fossil!"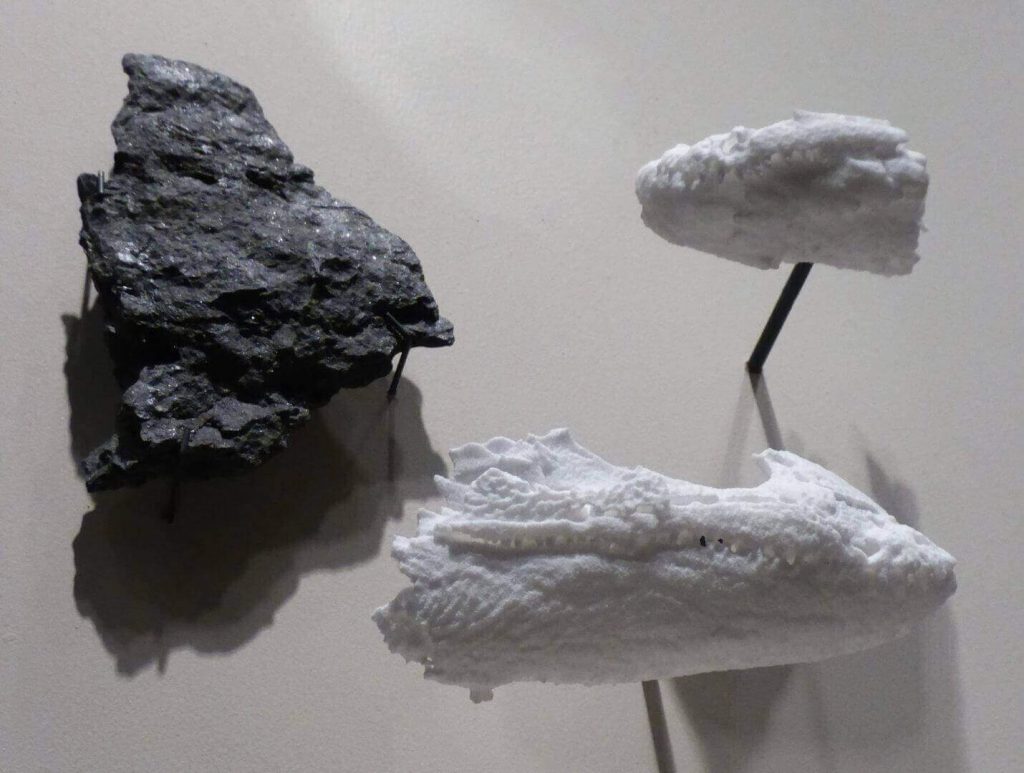 A Tetrapod Crawling from the 3D Print Bed
The 3D print reveals that Tiny has a backbone, hinged jaw, lungs and four limbs. Printing was especially useful for enlarging the model to make Tiny's features clearer.  
Tiny is a tetrapod — a group which includes amphibians, mammals, reptiles and birds. However, many species belonging to this group often have more than five fingers and toes.
The National Museum of Scotland has several more white plastic 3D printed models of the tetrapod. "We estimate that Tiny had a skull that was about five centimetres long," Dr Fraser explains. "In other words pretty tiny, and certainly so when compared with some of the other tetrapods we've been finding."
The benefits of micro CT-scanning are that the protective rock casing doesn't need to be removed. Instead, the model can be digitally reconstructed.
But how many fingers and toes does this tetrapod have? "We can't be sure about the number of digits as it is somewhat disarticulated," says Dr. Fraser. "But what remains of the toes don't hint at more than 5 digits."
Want to find out more about the Romer's Gap fossils found in Scotland? The Fossil Hunters exhibition is now touring around Scotland.
Source: The Guardian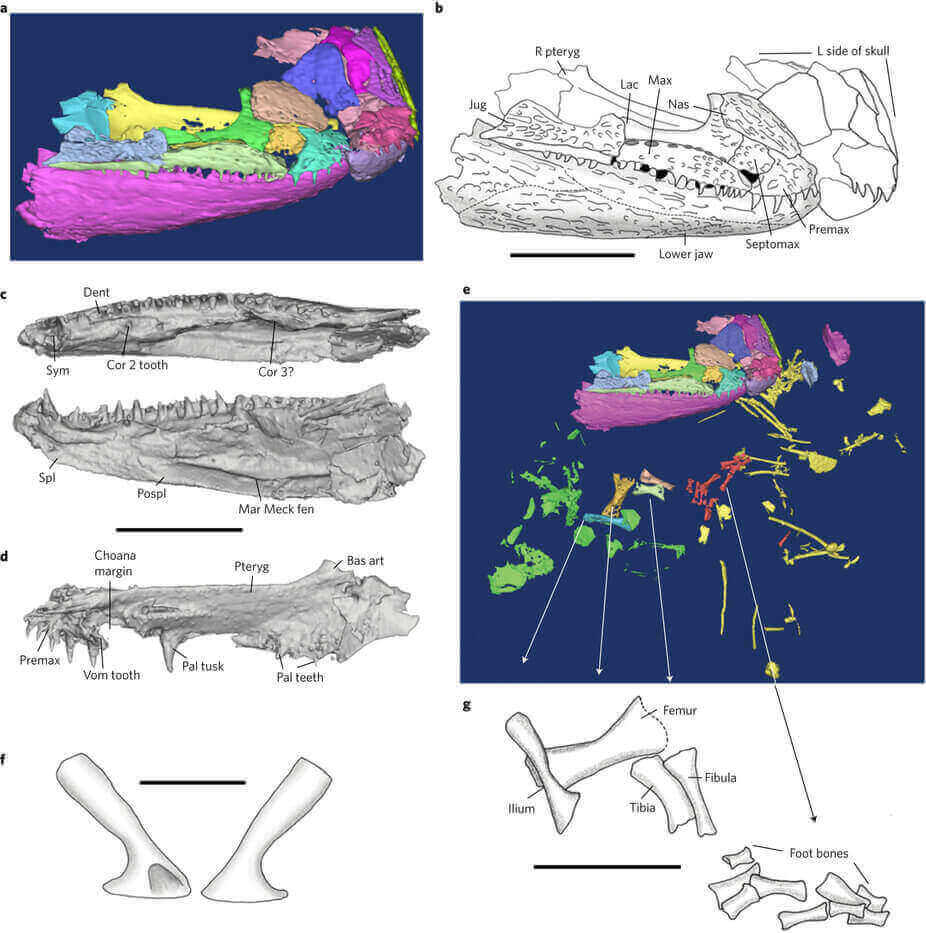 License: The text of "3D Scanning Reveals 350m Year Old Tetrapod Named Tiny" by All3DP is licensed under a Creative Commons Attribution 4.0 International License.
Subscribe to updates from All3DP
You are subscribed to updates from All3DP
Subscribe
You can't subscribe to updates from All3DP. Learn more…