Aerospace engineer Zachary Ian Howard created a mask that mimics the effect of synesthesia. You can too, by following his Instructables instructions.
Synesthesia? You might have heard of it. It's defined as "the production of a sense impression relating to one sense or part of the body by stimulation of another sense or part of the body." A more common way to think of this is the blending of two senses. For example, taste is experienced as sound or colors which smell. Synesthesia is very rare for the majority of the population.
However, there is now a tool on Instructables that can help you experience synesthesia for yourself.
It's a highly fascinating project, but by no means an easy thing to build. It requires laser cutting, 3D printing, soldering, knowledge of servos and a bit of programming of an Intel Edison microcomputer. If you're an experienced tinkerer, this is a fascinating project which will keep you busy for a while. If you are not into building things, you can watch this video below:
How does the Synesthesia Mask Work?
Zachary Ian Howard, an aerospace engineer completing a fellowship at Autodesk, is the creator of the mask. Howard chose to link the sense of color to smell.
Howard chose to link the sense of color to smell. To do this, he linked up a sensor which he wears on his finger to an Intel Edison chip on his armband. The device then breaks down any color scheme into primary colors. These colors all link up to a scent reservoir.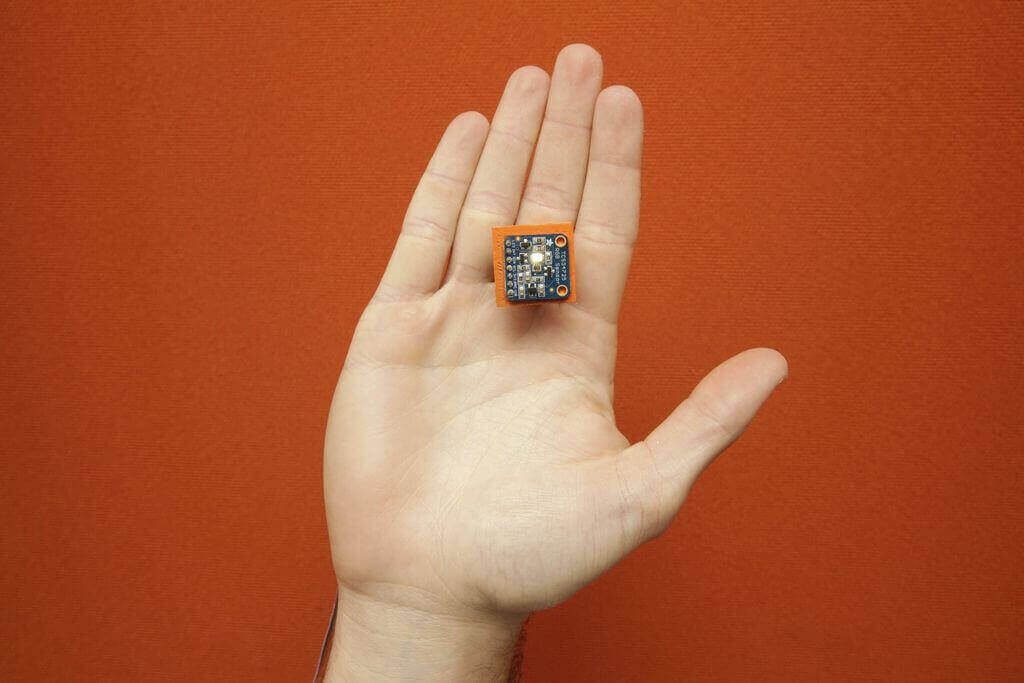 A system of servo motors and fans use the color information to release the correct amount of smell. The wearer experiences the changing smells representing the colors as they are released into the mask.
Howard decided to use pine for green, grapefruit for red and lavender for blue, but you can choose your own preferred smell portfolio.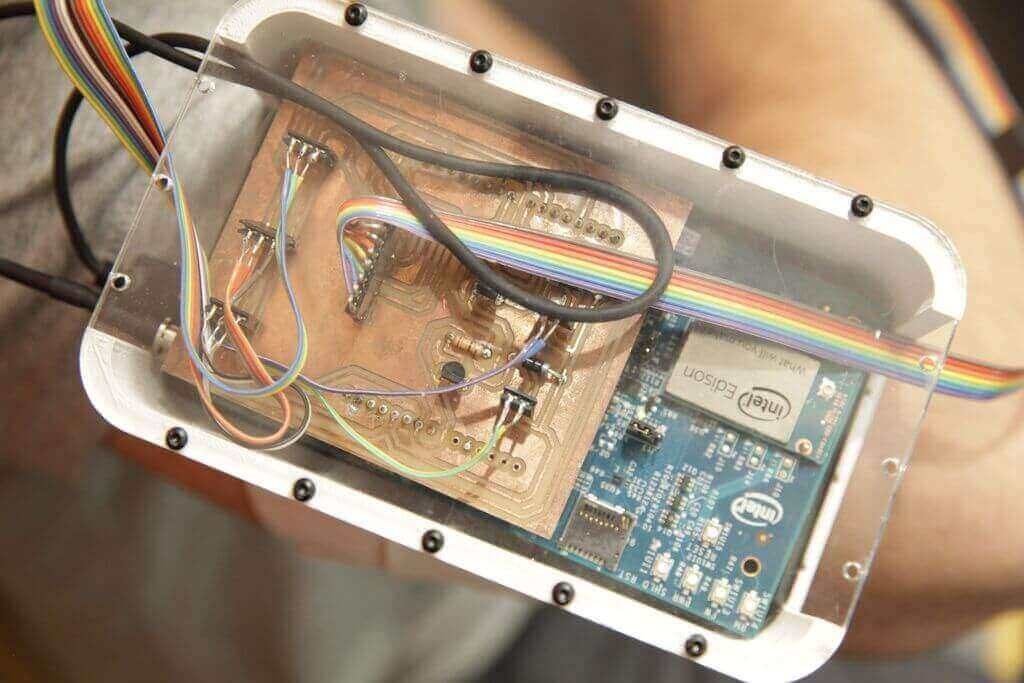 For his design, Howard 3D printed test tube covers to store scents, tube connectors, his finger attachments to mount the RGB color sensor onto his hand and an armband to house the Edison. Everything else was purchased from a local hardware store.
If you're interested in building your own, Howard provides detailed instructions on Instructables.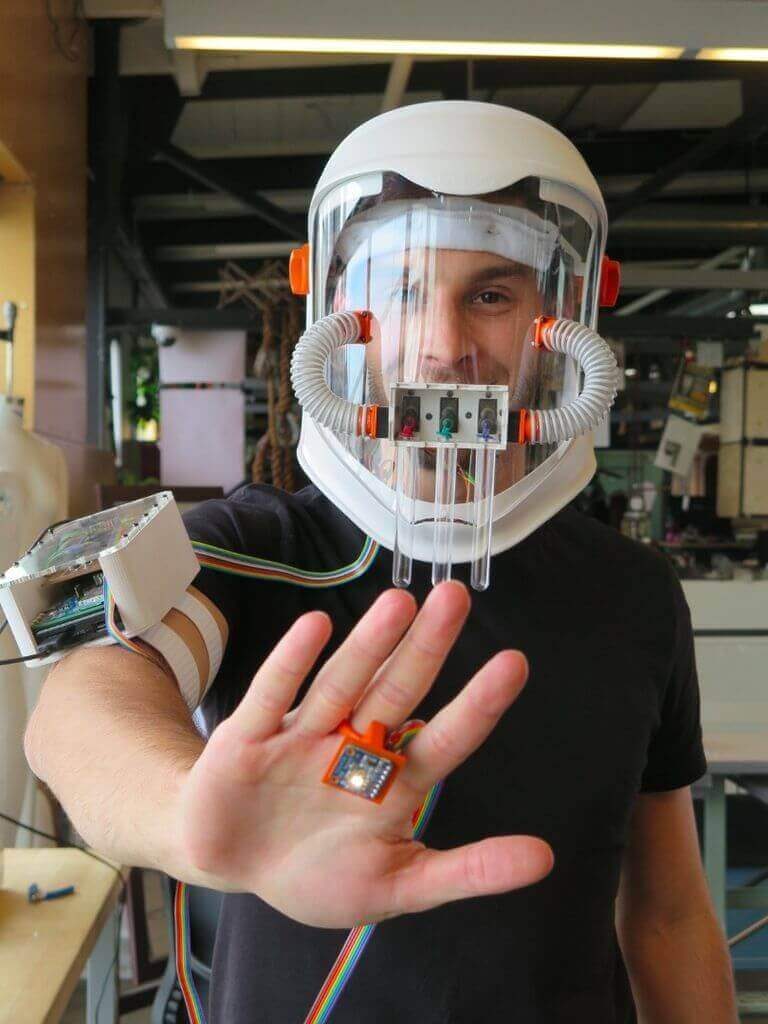 License: The text of "Amazing Synesthesia Mask Lets You Smell Colors" by All3DP is licensed under a Creative Commons Attribution 4.0 International License.
Subscribe to updates from All3DP
You are subscribed to updates from All3DP
Subscribe
You can't subscribe to updates from All3DP. Learn more…