Design collective Supercyclers is launching a campaign on crowdfunding platform Pozible. The Marine Debris Bakelite Collection will help clean up our oceans and turn plastic waste into beautiful and useful products.
As the old saying goes, one man's trash is another man's treasure. And one such company incorporating this idiom into its work is Supercyclers.
The firm was founded in 2011 by Liane Rossler and Sarah K. It has tasked an international group of designers with turning plastic trash clogging up the oceans into useful, even desirable everyday objects.
To clean up the Australian coastline, Supercyclers is developing a material made from 100% recycled plastic. This material goes by the name Marine Debris Bakelite. Indeed, by trawling the Great Pacific Garbage Patch for plastic trash — which typically washes up on Australian beaches — to use as raw material, Supercyclers has ended up with a recycled plastic material similar in characteristics to durable Bakelite plastic.
In 2015 at Tokyo Design Week, the group launched its first product: the Marine Debris Bento Box. It was the beginning of a project aiming to transform perceptions of waste materials and the way we use things. In addition to this, they've now launched a fundraising campaign on Pozible to raise money for the continuation of their Marine Debris Bakelite Collection.
As well as tapping design talents from all over the world, the project also taps the rapid prototyping capabilities of 3D printing technology.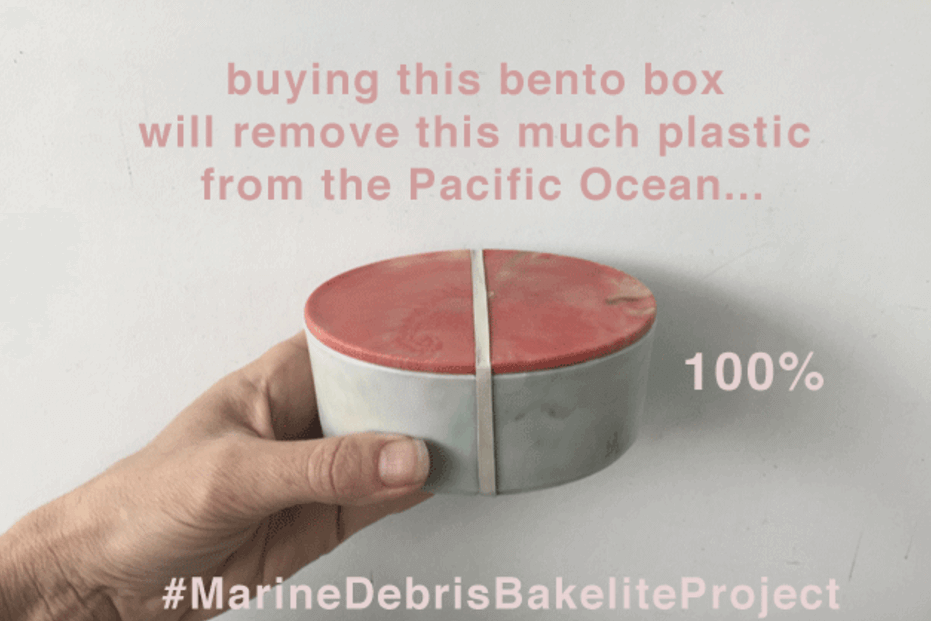 3D Printing Supercyclers' Stylish Sea Trash Products
As is becoming commonplace in small product-driven projects, 3D printing plays a role in enabling Supercyclers to trial its designs. In addition to 3D print prototyping, CAD designing, mold-making and final production costs will be funded through the Pozible campaign.
It's here that potential customers can pre-purchase objects as their backers rewards. In fact, the debut Marine Debris Bakelite Collection consists of 11 pieces. In addition to a cup, chef tweezers, small plates and the original Bento Box, there are creamer and sugar containers and serving bowls.
Most noteworthy is the range of designers — including the likes of Japser Morrison and Kirstie Van Noort — taking part. Of the 8 designers and design teams involved, each is developing different pieces of functional tablewear.
Check out the Pozible campaign, here.

License: The text of "These "Bakelite" Containers Are Made from Plastic Trash in the Ocean" by All3DP is licensed under a Creative Commons Attribution 4.0 International License.
Subscribe to updates from All3DP
You are subscribed to updates from All3DP
Subscribe
You can't subscribe to updates from All3DP. Learn more…