At East Stroudsburg University, students and professors can use a Stratasys J750 printer – this leads to some cool art such as this 3D printed pineapple.
3D printing has a huge range of useful applications, from advancing medicine to speeding up manufacturing. However, another great use for the 3D printing is as a medium for creating stunning artwork.
This is exactly how Darlene Farris-Labar, professor of Art + Design at East Stroudsburg University (ESU), used the technology. She wanted to 3D print a piece of artwork to remind herself of the stunning Hawaiian islands. To do this, she chose to recreate a pineapple.
In order to recreate Hawaii's favorite fruit, she used the printing lab at ESU. The final result looks delicious and you could easily be fooled into believing the full-color print was the real deal.
To create the patterns and colors required for a lifelike pineapple print, Farris-Labar used a 3D scanner (and a pineapple, of course). However, in order to capture the pineapple before printing, she used a NextEngine 3D laser scanner. Next, she fused the scans together in Rhino 3D.
She then imported the large file into Adobe Photoshop where she could layer and color the leaves. After this design process, Farris-Labar then began testing out which 3D printer worked best. However, she found that many offered a limited range of colors. This is a problem when creating a life-like piece of fruit.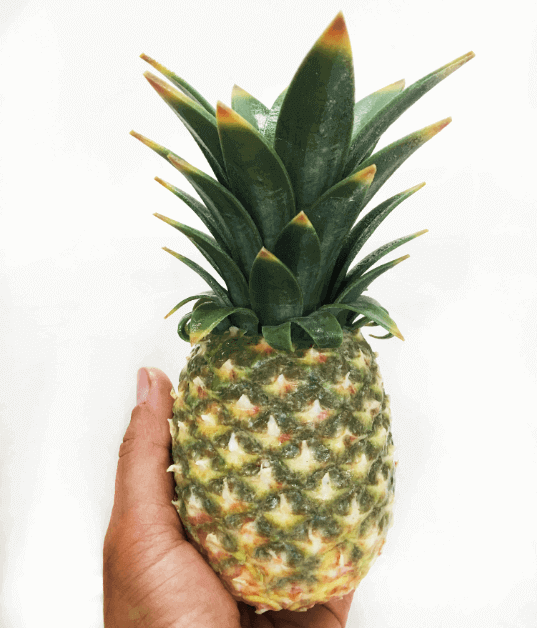 Creating Pineapple Art with a Stratasys J750
Initially, Farris-Labar found that she had to limit her printing to just three colors. However, soon the Art + Design 3D printing program at ESU acquired a Stratasys J750 printer.
Farris-Labar said: "The possibilities to create with a full-color range are endless. What we view in the virtual environment of my various design programs is easily replicated in 3D printed form, thanks to the J750."
Not only was Farris-Labar able to create her lifelike pineapple, she points out that there are many other practical uses of 3D printing. For example, those trained at ESU's Art + Design program can now easily develop their projects.
Whether they're working on an entrepreneurial project or within the creative industry, 3D printing can offer a quick solution through prototyping or even developing a final product.
Farris-Labar explains: "We've all been really excited about 3D printing here at ESU, and the students are out in the community, displaying what we have and educating the community. All sorts of things are possible now."
Want to find out more about this project? Head over to Farris-Labar's website to check out her artwork.
Source: Stratasys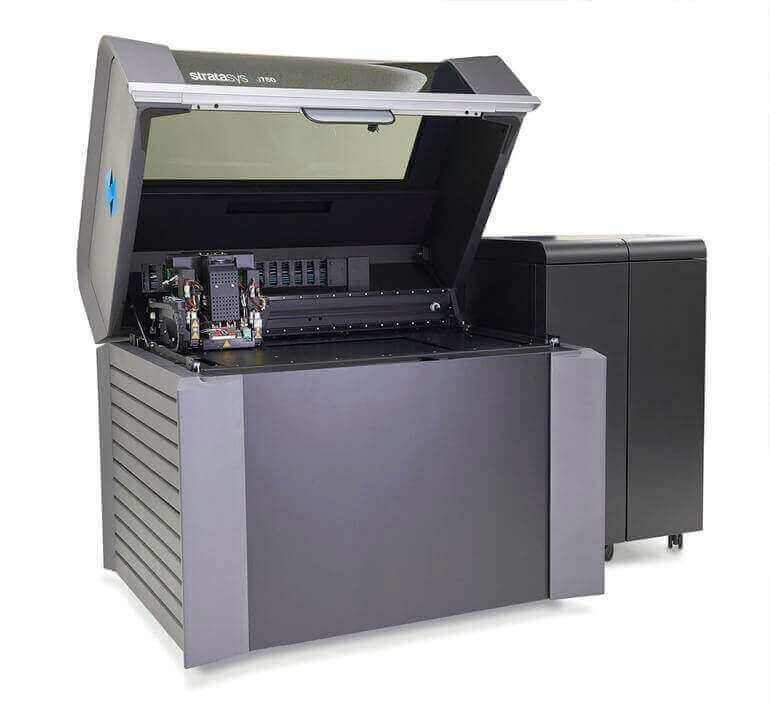 License: The text of "Stratasys J750 Printer Allows Art Professor to Create Full-Color Beautiful Artwork" by All3DP is licensed under a Creative Commons Attribution 4.0 International License.
Stay informed with notifications from All3DP.
You get a notification when a new article is published.