Stratasys is launching BioMimics, a platform that enables physicians to reliably 3D print accurate and complex anatomical structures for training purposes.
Training and educating physicians often means relying on cadavers or animals. Unfortunately, when it comes to rare defects, there tends to be very few suitable cadavers, animals, or mannequins.
The solution? 3D printing! It's called BioMimics, and it's a new platform coming from 3D printing company Stratasys.
With the unit, it's possible to create and print realistic, functionally accurate replicas of complex anatomical structures. Scott Rader, general manager of Healthcare Solutions at Stratasys, had the following to say:
"Testing innovative medical devices, teaching principles of surgery, providing continuing medical education, and demonstrating new products to clinicians all require 'bench-top' models that simulate human bodies and diseases. Much like simulation and co-piloting builds expertise for pilots, medical practitioners hone skills throughout their careers to provide exceptional care… The challenges of today's solutions include animal models that only approximate human anatomy, and cadavers that don't retain the live-tissue feel and often lack targeted pathology."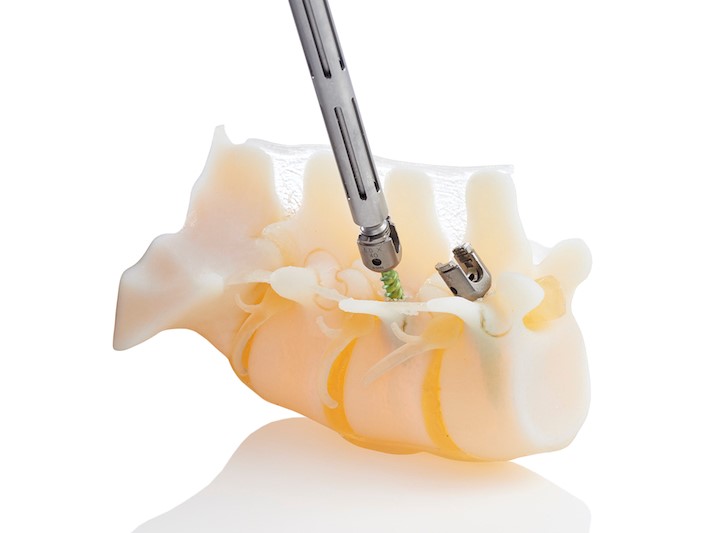 BioMimics is the Latest Revolution in Medicine
Thanks to Stratasys' PolyJet 3D printing technology, new materials, and software, it's easy to create specific 3D models. Thus, physicians can educate themselves and practice on life-like models before facing the live patients.
As well as enabling hospitals to train and educate doctors more effectively, 3D printing is also cheap. Stratasys aims to meet the needs of hospitals, but also researchers and medical device manufacturers.
In order to ensure the models are realistic, Stratasys uses multi-material 3D printing. Physicians can therefore print models with both soft tissue and hard bone. However, the service is currently only offered in North America. Rader adds:
"BioMimics is a revolution in medical modeling, capitalizing on advanced 3D printing techniques for clinically accurate representations of complex human anatomies, from microscopic patterns of tissue to replicating soft to hard texture of body structures. Armed with unmatched realism of BioMimics, researchers, educators, and manufacturers can finally utilize the tools to prove out new ideas long before clinical trials, and demonstrate innovations to the skilled physicians who rely on them."
So far, BioMimics is able to provide model heart and bone structures. However, in early 2018, the company plans to add vascular anatomies too.
Stratasys already has a number of customers and development partners. These include the Jacobs Institute, Sickkids, a pediatric hospital in Toronto, Canada. Find out more on the Stratasys website.
Source: Fierce Biotech
License: The text of "Stratasys Launches Anatomy Modeling Platform BioMimics" by All3DP is licensed under a Creative Commons Attribution 4.0 International License.
Subscribe to updates from All3DP
You are subscribed to updates from All3DP
Subscribe
You can't subscribe to updates from All3DP. Learn more…