Disney and Lenovo's "Star Wars: Jedi Challenges" set offers you the chance to battle it out against your friends in a two-player mode using their AR headset toy, lightsaber and your phone.
For anyone who has always dreamed of owning a lightsaber, your wish has (almost) come true. Disney and Lenovo teamed up last year to create a Star Wars-themed AR headset toy called Star Wars Jedi Challenges.
In the past few months, the software has been updated and now offers a multiplayer experience. Although the game is not yet wholly-realistic, in fact, CNET's Scott Stein described the game as "like a rhythm dance-off", it certainly sounds a lot more fun than playing on your own.
To play stand a few feet apart — as you would in a real or imaginary duel — and watch your lightsaber spring forth in front of your eyes. If you've previously played the single-player mode, you'll recognize the commands in the battle.
The game provides a chaotic, fast-paced challenge in which you have to follow commands and patterns correctly to win. Check out the demo in the trailer below:
Your Focus Determines Your (Augmented) Reality
To beat your friend at the Lightsaber Versus Mode, you'll both need the Lenovo Mirage AR system. This comprises of two realistic looking yet plastic lightsaber controllers, two phone-powered Mirage headsets and two light-up tracking beacons.
The downside to this is that it costs $200 for the saber and headset. As well as this, the system is powered using your phone so it's essential to have a recent model.
Of course, if you already have a kit you simply need to download the free update called "Lightsaber Versus Mode" and wait for your friends to buy theirs.
Thankfully, Lenovo and Disney have hinted at a two-pack bundle which will hopefully offer some discount. If you can't afford to shell out $200, you might have an alternative – to wait for a Jedi Challenges phone app option.
This isn't completely unlikely as last year, ARKit version of holochess was released meaning those with an iPhone could pay without buying the headset. Keep your fingers crossed and eyes peeled.
Source: CNET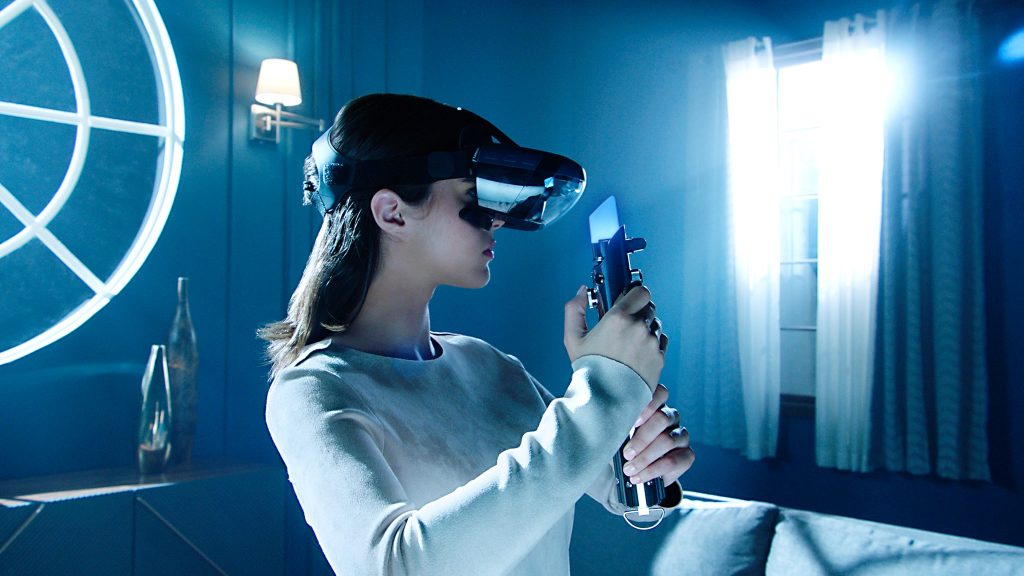 License: The text of ""Star Wars: Jedi Challenges" AR Lightsaber Duels are now Two-Player" by All3DP is licensed under a Creative Commons Attribution 4.0 International License.
Subscribe to updates from All3DP
You are subscribed to updates from All3DP
Subscribe
You can't subscribe to updates from All3DP. Learn more…