Metal additive manufacturing company, Sintavia, broke ground ready for the new facility to be built before late 2018. The site will be 55,000 square foot.
Sintavia, the metal additive manufacturing company, announced plans to create a $15 million facility last year. This plan is going ahead and just before the new year began, the company broke ground in Hollywood, Florida.
The new site will be 55,000-square foot and will open later this year. Sintavia explain in a press release that the site will be focusing on large-scale metal additive manufacturing using lean manufacturing principles.
Due to this high-skilled work, the company expect to employ 110 people including technicians and support personnel. The site will also hold a huge $25 million of advanced manufacturing equipment.
"Our new facility, when complete, will serve as template for future additive manufacturing facilities around the world… We will pioneer, and continuously improve, an optimized flow of work centered around Sintavia's industry-leading and vertically aligned quality system. I am very excited to commence the start of the construction process, and grateful to our OEM customers who have necessitated this growth." said Brian Neff, Sintavia Chairman and Chief Executive Officer.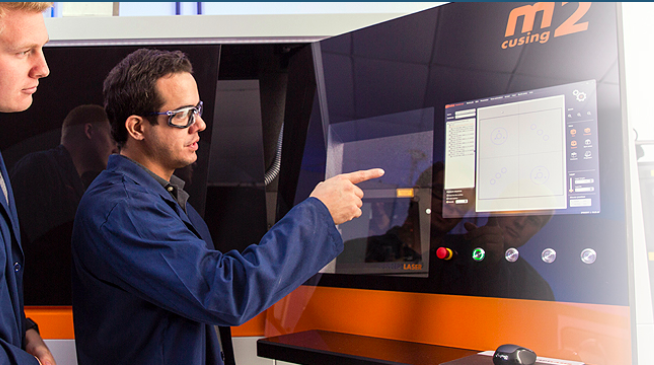 What does Sintavia's Work Involve?
Sintavia already has a plant in Davie, Florida. However, the new facility will include equipment such as metal 3D printers, a CT scanner, post-processing equipment, hot isostatic presses, vacuum furnaces, and a metallurgical and mechanical lab.
The company describe themselves on their website as: "the first independent manufacturer of its kind to offer a vertically integrated, end-to-end metal additive manufacturing "AM" production process."
Sintavia uses high-speed printers to create complex parts for industries including aerospace, automotive, defense but also oil and natural gas and ground power generation.
To create precise parts, the company use 3D printers but also precision post processing equipment. They then test these parts thoroughly before supplying the necessary industry.
You can find out more about Sintavia's work by visiting their website. Keep an eye out this year for the completion of their latest facility.
Source: Business Wire

License: The text of "Sintavia Announces New Manufacturing Plant & Breaks Ground in Florida" by All3DP is licensed under a Creative Commons Attribution 4.0 International License.
Subscribe to updates from All3DP
You are subscribed to updates from All3DP
Subscribe
You can't subscribe to updates from All3DP. Learn more…