An artist based in Vancouver is using direct metal laser sintering technology to create beautiful incense holders and show off the possibilities of 3D printing. He calls his design the Scent Tray.
Love burning incense? The 3D printed Scent Tray is the latest design from Vancouver-based designer, Lukas Peet. After graduating from Design Academy Eindhoven in 2009, he set up Lukas Peet Design.
This company works in "the fields of product design, interior design, graphic design and public space" and the latest product is no exception. The Scent Tray is both beautiful and practical and is made using Direct Metal Laser Sintering (DMLS) 3D printing technology.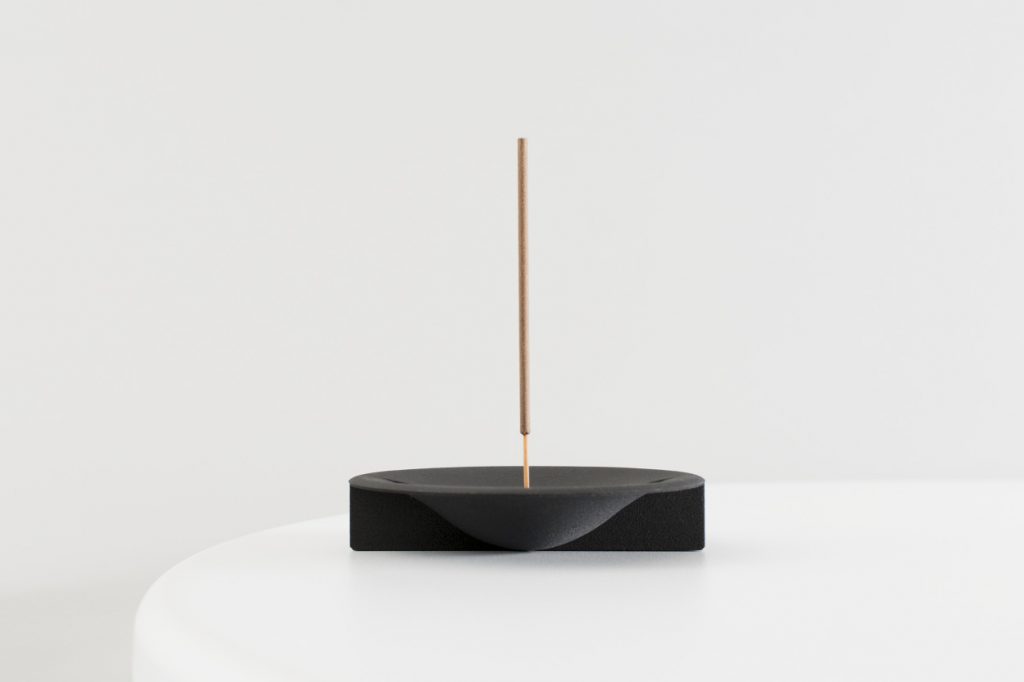 "The goal was to develop a product that could only be produced (reasonably) using 3D printing technology. Sculpting the organic and rigid geometric forms traditionally with models and revisions while avoiding typical algorithmic produced forms typically seen with the early stages of the 3D Printing technology," Peet explains.
The final design is shaped like a disc. An incense stick can be held in a small indent which then slowly disintegrates into the subtle dish below. Peet also suggests using the 3D print as an ashtray.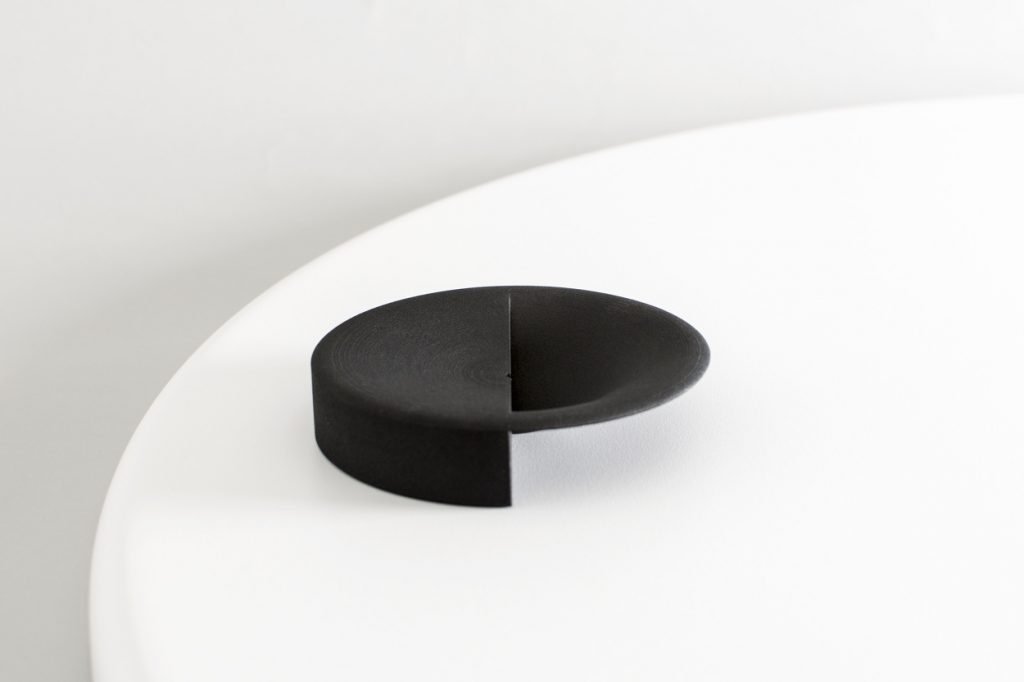 3D Printing a Poetic and Complex Scent Tray
Peet began by manually shaping geometric forms using 3D models. He wanted a Scent Tray which had organic curves but also straight-lines at the base.
He designed his ashtray so that, after the incense has disintegrated, you can simply tap it to one side. This hides the ash in the "voluminous cavity that occupies half of the tray". This cavity also stabilizes the ashtray when it stands. Once this cavity is full, it's easy to tilt the tray again and drop the ash into a bin.
"I challenged myself to create a seemingly simple yet refined – poetic and complex in some instances – object that would do justice to this amazing technology. It is an object that subtly attracts your attention with the mesmerizing upward elegance of the smoke to the abrupt downward departure of the ash and the interaction of hiding the remains while looking different from every angle," he explains.
The final design is minimalistic yet elegant. A major benefit of 3D printing the Scent Tray is that it can be printed only when ordered. This means reducing waste and ultimately being more environmentally friendly.
Want one of your own? Contact Peet through his website to make an inquiry about purchasing the ashtray or learn more about his previous projects.
Source: Dezeen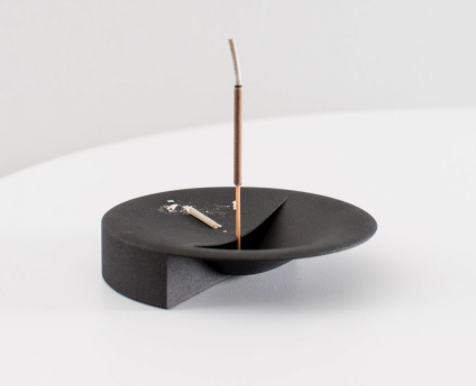 License: The text of "Scent Tray is a Beautiful 3D Printed Incense Holder and Ashtray" by All3DP is licensed under a Creative Commons Attribution 4.0 International License.
Subscribe to updates from All3DP
You are subscribed to updates from All3DP
Subscribe
You can't subscribe to updates from All3DP. Learn more…