In a collaboration between the Royal Navy and Southampton University, a 3D printed drone was launched by a modern warship already at sea.
With the launch this week of a 3D printed unmanned aerial vehicle (UAV) from one of their warships, the Royal Navy is exploring ways to incorporate 3D printed technology into their military operations. Working with a team from Southampton University, they launched a SULSA (Southamption University Laser Sintered Aircraft) from a Royal Navy surface ship, a development claimed to mark an advance in sea launched UAVs. (via The Engineer)
The focus is around unarmed drones that can be printed quickly and launched to explore the surroundings of a warship. Weighing just 3kg and measuring 1.5m, the airframe was created on a 3D printer using laser sintered nylon and catapulted off HMS Mersey into the Wyke Regis Training Facility in Weymouth, before landing on Chesil Beach in Dorset.
The 3D printed drone, called SULSA (Southampton University Laser Sintered Aircraft), carried a small video camera to record its flight and Southampton researchers monitored the flight from their UAV control van with on-board video-cameras. The 500m flight lasted less than a few minutes, but capably proved that 3D printed drones can be launched at sea.
The limited space of the ships is something sailors have had to deal with since the ancient times, but nowadays the problem is much more severe as warships are required to carry loads of weapons, missiles, torpedoes and other kinds of parts and equipment that may or may not be useful during a particular mission. This basically makes them inefficient, as they have to burn more fuel to carry complex and costly equipment that is in most cases has an expiration date.
3D printing can resolve this problem by making it possible to print equipment at sea only when it is needed. For something like a 3D printed drone, the only thing to carry in this case is the printer and the filament, which isn't as costly nor expires as fast as conventionally made equipment. The only question right now is about printing speeds, but these are expected to improve in the near future.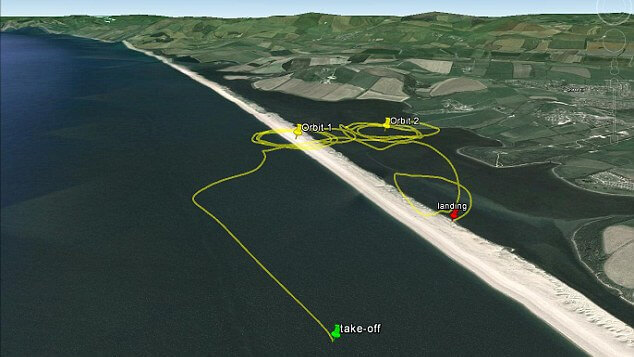 License: The text of "Royal Navy Test Launches 3D Printed Drone At Sea" by All3DP is licensed under a Creative Commons Attribution 4.0 International License.
Subscribe to updates from All3DP
You are subscribed to updates from All3DP
Subscribe
You can't subscribe to updates from All3DP. Learn more…