CEL announces the launch of a dual-material printing head for the Robox 3D printer, allowing users to print in two different materials simultaneously.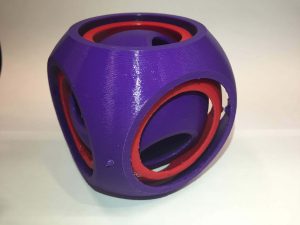 This week at CES 2016, CEL unveiled a new dual-material printing head for their Robox 3D printer, allowing users to print in two different materials simultaneously for the first time.
Why is this exciting? Because it opens up new possibilities for print designs on the Robox that were previously unprintable, as well as creating models using two different colors or even two different materials.
The 3D printer head retains the same form-factor as the existing Robox head and uses a needle-valve system, allowing it to start and stop printing easily.
Chris Elsworthy, CEO of CEL, said:
"3D printing has the potential to change the way we design and create products and the launch of our dual-material head means another step change in the complexity of items our users are able to print with Robox. We're really excited to be able to offer this new 3D printer head to our customers and allow them to create new prints they never could have dreamed of 3D printing before! Users will still get all the reliability and quality they have come to expect from a Robox printer, but now with the ability to print in two materials at the same time."
One potential application with this upgrade is that the Robox can now print a softer scaffold material around a harder material. Alternatively, users could print plastic lids with rubber seals, or multicolor logos, flexible watch straps with pins, or axles with bearing surfaces.
Another benefit of the Robox system is that it shuts off the material flow without the need for wiping, retracting or cooling the heads, meaning no material is wasted when changing material.
Meet the new Robox 3D Printer, Same as the Old Robox 3D printer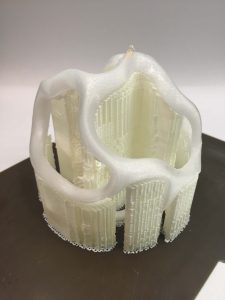 With the need for an extra filament spool, both material reels can be accomodated on the side of the Robox device with the addition of a simple adaptor.
This allows the printer's reel system to recognise exactly what material it's working with. This, in combination with the Robox's closed-feedback loop and dual-pinch wheel extruder system, makes sure that each filament is fed to its respective nozzle evenly.
In December 2013, the Robox was successfully funded on Kickstarter and raised almost three times more than the target of £100,000.
Kickstarter backers will have early access to the new dual-material head, and existing Robox customers can upgrade their printers for £199.00 +P&P.
CEL has also launched a new pair of service options for customers wanting to get their Robox printer checked over and upgraded to the latest specification. These options start at £79.00 +P&P for single material printers and £99.00 +P&P for those that purchase the new dual-material head.
For further details, visit their website here.
License: The text of "Robox 3D Printer gets a Dual-Material Printing Head" by All3DP is licensed under a Creative Commons Attribution 4.0 International License.
Subscribe to updates from All3DP
You are subscribed to updates from All3DP
Subscribe
You can't subscribe to updates from All3DP. Learn more…