After unveiling its Augmented Polymer Deposition technology last year, Rize is finally ready to release its flagship printer: the Rize One.   
Last year, the relatively unknown company Rize emerged onto the 3D printing scene with a groundbreaking technology in tow. The process, called Augmented Polymer Deposition (APD), combines fused deposition modeling and inkjetting, offering some unique advantages over other techniques.
This week, the Massachusetts 3D printer manufacturer finally started shipping out its Rize One 3D printer to customers. While all eyes have been on HP's Multi Jet Fusion 3D printing, Rize's technology also has the potential to revolutionize the additive manufacturing industry.
How Does Augmented Polymer Deposition Work?
As mentioned before, APD is a process that essentially mixes FDM and inkjetting technology. Similarly to HP's printer, this allows the Rize One to print with voxel-level control. Using an inkjet print head, the Rize One is able to bind thermoplastic filament with functional inks.
Rize has developed a speciality thermoplastic called Rizium One, which is both an engineering and medical-grade material. Meanwhile, the inkjet head is capable of depositing unique inks anywhere within the printing process.
Their Release One ink allows for exceptionally easy support removal. It's deposited between the print and supports, preventing them from forming a strong bond. According to Rize, the easy support removal system reduces the total turnaround time by 50 percent.
This reduction in post-processing time is one of the major benefits that the Rize One offers. Another advantage is that the voxel-level control allows the possibility to print full-color parts. However, at the moment, the printer will be only produce objects in grayscale.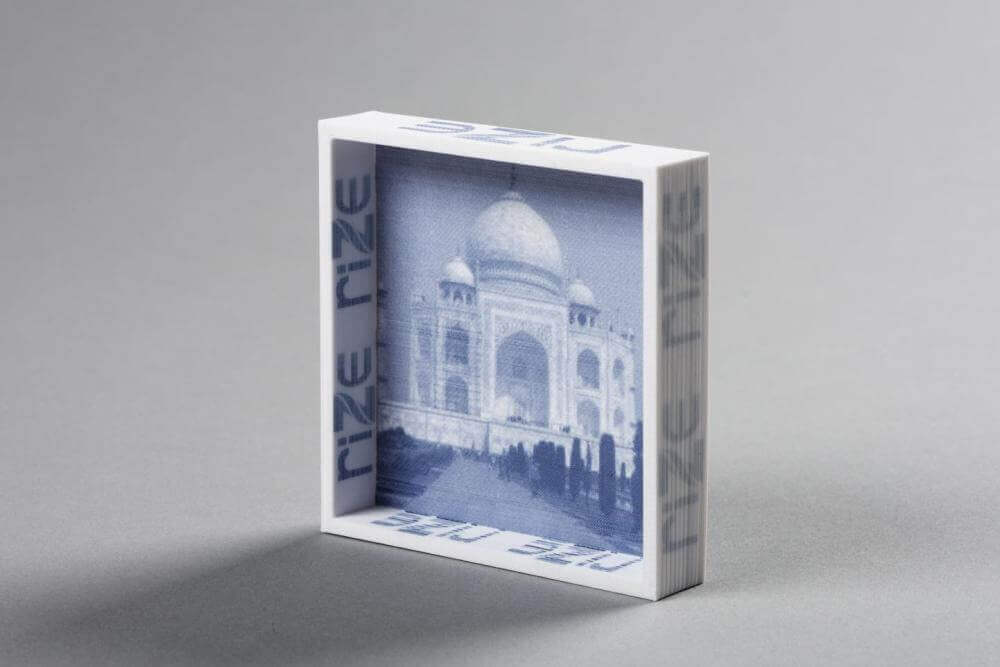 Rize One 3D Printer: The Specs
Unlike other expensive industrial 3D printers, the Rize One will cost just $28,500. The printer has a build size of 12 x 8 x 6 inches, and offers a layer thickness of up to 250 microns.
As for the Rizium One material, the house-made thermoplastic delivers watertight, isotropic parts that are stronger than polycarbonate, carbon fiber, and nylon parts. There's also a marking ink available that enables 3D printed text and images on parts.
According to Eugene Giller, the founder and president of Rize, there are already a number of global manufacturers and healthcare entities that have sought out the new 3D printer. The company has been servicing the athletic sportswear company Reebok since the printer was unveiled last year.
Now that the Rize One is officially ready for delivery, don't be surprised to see this printer gain as much traction as HP MJF or Carbon CLIP. Rize is aiming to disrupt the additive manufacturing industry, making 3D printing a more appealing option for businesses and manufacturers.
Source: Rize/Engineering.com
License: The text of "Rize One 3D Printer Eliminates Post-Processing With Disruptive Technology" by All3DP is licensed under a Creative Commons Attribution 4.0 International License.
Subscribe to updates from All3DP
You are subscribed to updates from All3DP
Subscribe
You can't subscribe to updates from All3DP. Learn more…