Researchers from the Singapore Institute of Manufacturing Technology are using 3D bioprinting method to control melanin-production in skin cells on a biomimetic tissue substrate, creating human-like skin pigmentation.
Researchers at A*STAR's Singapore Institute of Manufacturing Technology (SIMTech) have developed a new way to control pigmentation in fabricated human skin.
In partnership with the Singapore Centre for 3D Printing (SC3DP) at Nanyang Technological University, the researchers showed that 3D bioprinting could be used to control melanin-production in skin cells when on a biomimetic tissue substrate.
This experimentation resulted in quite a spectacular discovery: human-like skin pigmentation.
Researchers can use engineered tissues and skins to assess skin repair and grafts, toxicological, and also chemical testing. However, currently available tissues lack features such as skin pigmentation, sweat glands, as well as hair follicles.
Wei Long Ng, the lead author of the study, sought to find a solution to this issue. He said:
"3D bioprinting is an excellent platform for the precise deposition of biomaterials and living cells to make biomimetic skin, in large volumes with great repeatability. However, non-uniform skin pigmentation is often seen, and this remains a huge challenge to overcome. Our aim with this project was to use this method to demonstrate the feasibility of making 3D in-vitro pigmented human skin constructs, with uniform skin pigmentation."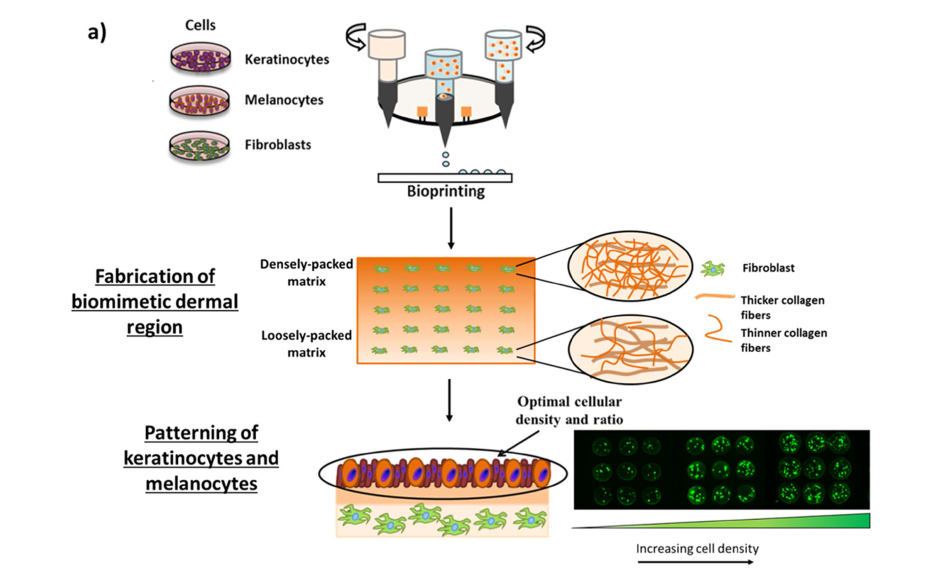 Step by step approach to bioprinting skin samples (via Biofabrication)
SIMTech Uses Bioprinting to Construct Human-Like Pigmented Skin
In collaboration with SIMTech's May Win Naign and Wai Yee Yeong from SC3DP, the team developed a pigmented skin construct. They used a RegenHU BioFactory system, an inkjet technology that allows scientists to pattern cells, bio-molecules, and a range of soft and rigid materials in desirable 3D composite structures, mimicking natural environments.
They used three different skin cells – keratinocytes, melanocytes, and fibroblasts – in a drop-on-demand bioprinting method.
According to Wei Long Ng, the bioprinting strategy utilizes the "fabrication of hierarchical porous collagen-based structures". This methodology leads to production of cells that resemble the skin's dermal region more closely.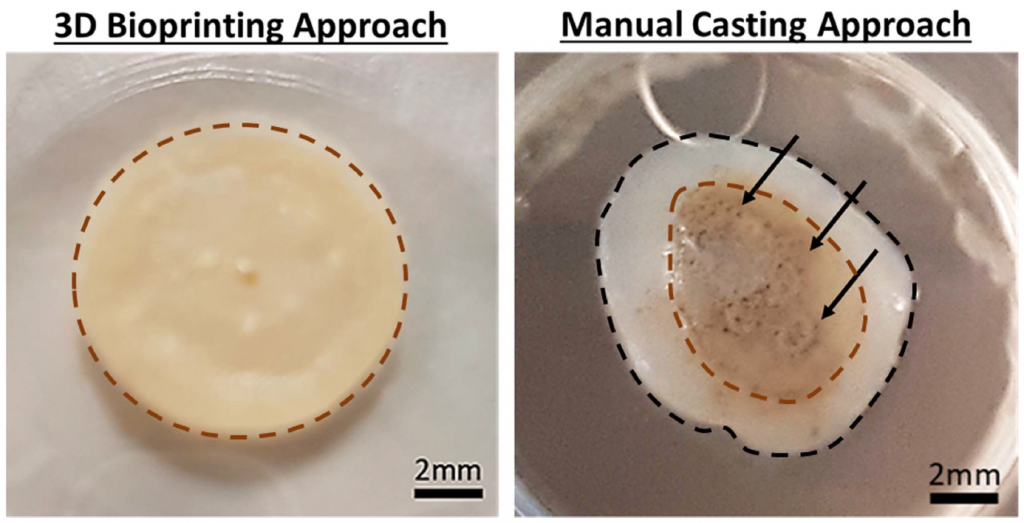 The 3D Bioprinting Approach showcases consistent pigmentation (noted by the dotted red line) compared to Manual Casting Approach (via Biofabrication)
Epidermal cells are then deposited at pre-defined positions atop the biomimetic dermal skin model. The team had successfully created a 3D in-vitro human skin construct with pigmentation.
"When we compared the 3D bioprinted skin constructs to those made using a manual-casting method, we found two distinct differences between the two fabrication approaches – the cell distribution on top of the dermal regions, and the microstructures within the dermal regions. The two-step bioprinting strategy enables the standardised distribution of printed cells in a highly-controlled way, as compared to the manual casting approach," the author of the study adds.
3D bioprinting offers researchers the ability to manipulate skin features such as pore size more effectively. This enables the production of cells that accurately model human skin. The results could potentially be applied to the development of skin constructs for toxicity testing and other cell biological research.
Their findings have been published in the journal Biofabrication.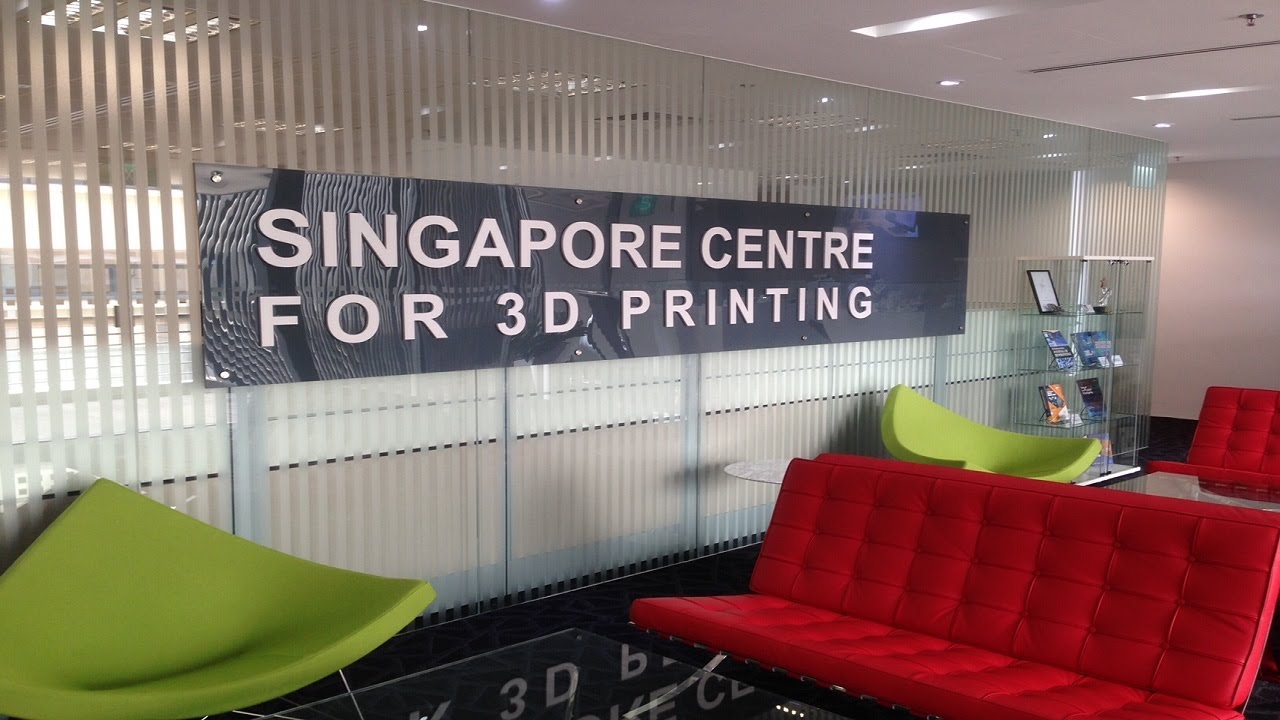 Source: Phys.org
License: The text of "Researchers Use 3D Bioprinting to Recreate Human Skin Pigmentation" by All3DP is licensed under a Creative Commons Attribution 4.0 International License.
Subscribe to updates from All3DP
You are subscribed to updates from All3DP
Subscribe
You can't subscribe to updates from All3DP. Learn more…