No more throwing away misprints: ProtoCycler turns failed prints, plastic waste or water bottles into filament for 3D printing.
Running low on filament? ProtoCycler can turn your empty water bottles and even coffee lids into raw material for your 3D printer. It can also recycle those pesky failed prints.
Alex Kay and Dennon Oosterman are the minds behind the 3D printing Indigogo project. They are co-founders of a startup called ReDeTec based in Toronto.
Their machine grinds and melts plastic which it then extrudes into filament. This happens at about a rate of 10 feet per minute. If you're unhappy with the color given, you can simply dye the filament to make it jazzier.
The inspiration behind the idea came from Kay and Oosterman's robotics classes. They were frustrated by how much plastic they were using and wasting. To solve this problem, they began working on their recycler in 2012 at the University of British Columbia.
The extruder boasts user-friendliness, making it easy for anyone to hit a button and create their own filament. Their Indiegogo campaign claims the extruder is: "Safe, fast, efficient and easy!" Check out the campaign's video below:
Saving the Planet One 3D Print at a Time
Unlike most filament recyclers on the market which only accept prebought pellets, Kay and Oosterman wanted to really incorporate the idea of recycling unused plastic. Hence they added a grinder to the machine.
However, if you don't have any spare trash lying around, you can still use the ProtoCycler. Plastic pellets cost around $5 per pound. In comparison, you can expect to pay $30 per pound for premade filament.
After the ground and melted plastic is hardened, you can begin printing your design as normal. Impressively, you can even recycle most plastics between three and thirty times, all depending on the quality, of course.
So far, the startup has managed to raise an impressive $500,000 thanks to a successful crowdfunding campaign and angel investors. $102,313 was raised from Indiegogo backers, smashing the goal of $70,000.
The current "Super Early Bird" offer at Indiegogo will set you back $499. The machine will retail at $799. Preorders for the ProtoCycler will be finished by the end of March 2017 for early supporters.
The tool could bring recycling to your desktop and make the experience a lot easier for hobbyists – that's the plan anyway. Check out the guide created by 3D Hubs to find alternative filament extruders on the market.
The ProtoCycler has another hurdle before program manager at Autodesk who focuses on sustainable design is really impressed. Dawn Danby said: "Now let them figure out how to make it take plastic bags." But the startup promises they're already working on it.
Source: Bloomberg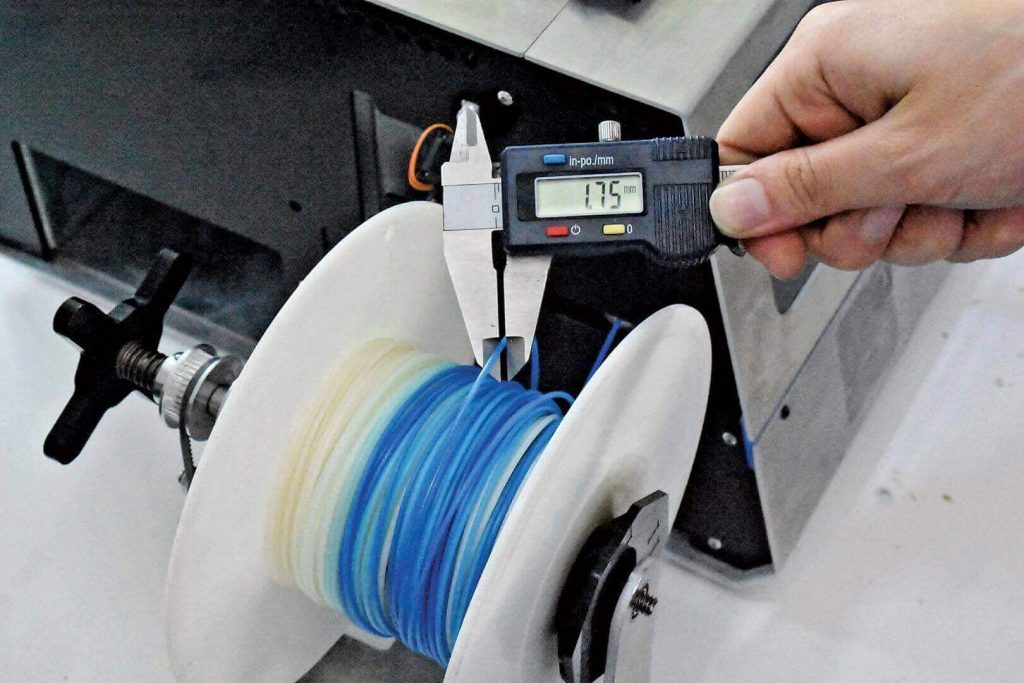 License: The text of "ProtoCycler Can Recycle Your 3D Printed Mistakes and Plastic Bottles" by All3DP is licensed under a Creative Commons Attribution 4.0 International License.
Subscribe to updates from All3DP
You are subscribed to updates from All3DP
Subscribe
You can't subscribe to updates from All3DP. Learn more…