Build your own 3D printed OpenRC Tractor, modelled on an original Ebro 160D, exclusively available from Pinshape.
There are many ways to celebrate a big anniversary. But 3D printing? That's how Cristobal Selma paid tribute to his father — 45 years after he bought his first tractor — with the OpenRC Tractor project.
The open source project is a 1/10 scale replica of an original Ebro 160D tractor. Selma designed it from scratch and 3D printed all of the parts using a ZYYX 3D printer. To make it move, however, also required a fair number of electronic components and other nuts and bolts.
It's a brilliant design, so it's little surprise that the OpenRC Tractor was a finalist in the Pinshape Proto-Pasta Print Contest. Selma has now released the files, instructions and a bill of materials (BOM) so you can print and assemble one of your very own.
Check out the launch video below to see it in action:
Make Your Own OpenRC Tractor
The OpenRC Tractor has been designed to be easy to print and requires no supports. If you're already familiar with the OpenRC Formula1 from designer Daniel Noree, Selma has used the many of the same underpinnings.
Noree told ALL3DP: "I'm honored that Cristobal wants to add the Tractor to the OpenRC lineup. It's well designed and follows the OpenRC philosophy by simplicity and openness."
There are also optional parts involved in the build. Selma offers customizable plates, and has already created a set for Sweden and Spain. More are in the works too, based on user demand.
Selma says on the Pinshape download page: "If you print your tractor and you would like to have a plate with your country letters, write a comment and I will try to add it."
For the future, Selma is already working on upgrades to the tractor, including a more powerful motor which will have better torque, meaning the tractor can work better while off-road.
Are you tempted to build your own OpenRC Tractor? Head on over to Pinshape where you'll find everything you need to get cracking.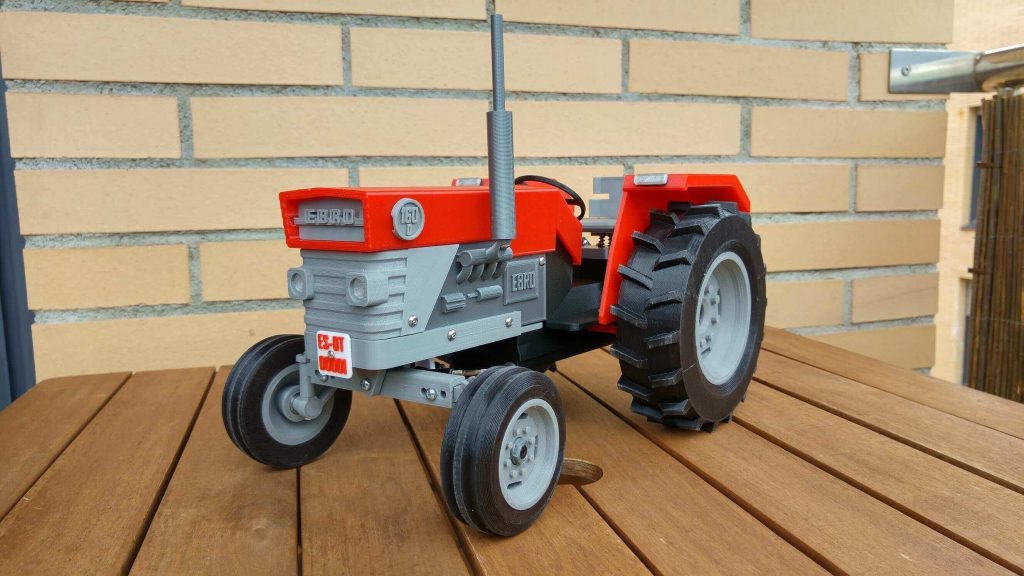 License: The text of "Harvest the Fun with a 3D Printed OpenRC Tractor" by All3DP is licensed under a Creative Commons Attribution 4.0 International License.
Subscribe to updates from All3DP
You are subscribed to updates from All3DP
Subscribe
You can't subscribe to updates from All3DP. Learn more…