The Hangprinter is an open-source printer which has no frame but works by anchoring to the floor and hanging from the ceiling by cables.
Imagine, every time you need a 3D printer, instead of using the big box shape in the corner, you pull a machine down from the ceiling… This futuristic idea is already in the works thanks to maker Tobben, aka Torbjørn Ludvigsen.
Based in Umeå, Sweden, Tobben has been working away on "The Hangprinter." After completing his masters on RepRap 3D printing in 2016, he has since been working on the hanging 3D printer in his spare time. He estimates 400 hours have gone into the current design, and he's still going.
He found that during his masters, he had trouble building 3D printer frames. So, he simply decided to do away with them. He explains: "The Hangprinter Project is an attempt to optimize peer-to-peer-to-peer-etc distribution of production machinery."
One of the benefits of losing the frame is – of course – a much bigger build volume, as you aren't restricted to "the box" anymore. With three anchor points keeping the machine in place, the Hangprinter can hang from cables attached to your ceiling. The system can then work out which movements to make from locations which you can set in the firmware.
Is The Hangprinter the World's Only Frameless 3D Printer?
Tobben explains on his BountySource Salt fundraising page that there are many string-driven and parallel cable 3D printers. However, he believes the Hangprinter is unique as it uses the inside of your home, or other existing structures, as a frame. It also has all parts mounted to just one unit, apart from the power supply.
All of the Hangprinter's information is currently open source. You can find more information on GitHub or Torbjørn's RepRap blog. He hopes that by doing this that he can collaborate with other makers.
Tobben points out that to self-source these parts, the printer would cost just $250 to build yourself. But, once you've done it the first time, many parts on the Hangprinter can be replaced by 3D printing them.
Although the Hangprinter won't offer you high-resolution, it can instead offer larger and even faster prints. Could Tobben's design then be useful for rebuilding homes post-disaster or for building sites?
There are still a few problems to iron out, such as filament warping on a larger scale. If you want to help Tobben's plight, you can either donate money on his BountySource page or simply offer your 3D printing knowledge and ideas.
Source: Fabbaloo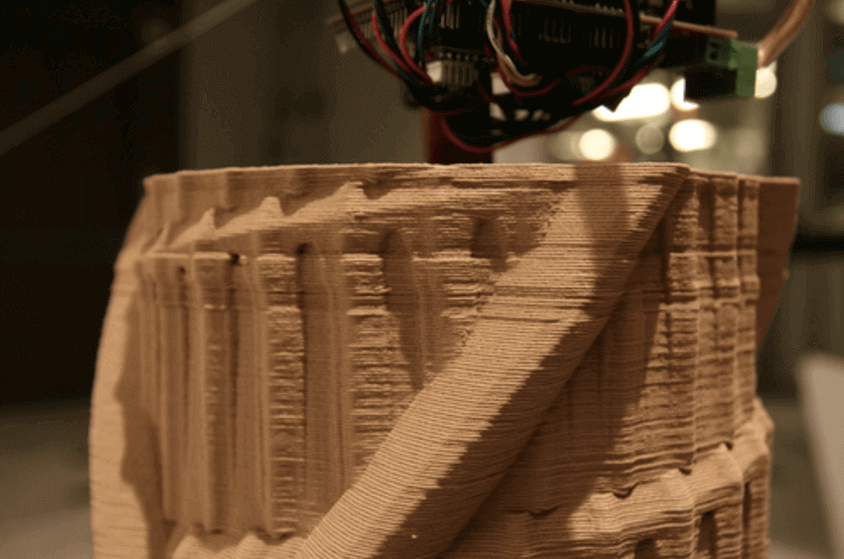 License: The text of "The Open Source Hangprinter Prints Without A Frame" by All3DP is licensed under a Creative Commons Attribution 4.0 International License.
Subscribe to updates from All3DP
You are subscribed to updates from All3DP
Subscribe
You can't subscribe to updates from All3DP. Learn more…