A portable 3D printer powered by your smartphone for only $99 bucks? Amazing! OLO smartphone 3D printer coming to Kickstarter on 21 March.
Coming to Kickstarter next week is the OLO Smartphone 3D Printer, a portable digital light projection (DLP) device that uses your smartphone to fabricate objects in a tank of resin. Sounds pretty remarkable, right?
OLO first came to our attention in October 2015, when it won the World Maker Faire Editor's Choice Award in New York City. Since then the company has kept a low-profile, releasing scant details while presumably fine-tuning their prototype and wrangling with mass-production logistics.
But at long last, the Kickstarter campaign is finally ready to go live on 21 March. And they plan to make good on their original promise of a retail price of just $99.
How Does the OLO Smartphone 3D Printer Work?
An OLO unit is made from only 7 plastic parts, a chip, and a motor which fits neatly on top of your Android, iOS or Windows smartphone.
The way it works it that you download the OLO app — where you can upload, download, manage and share 3D designs — select a model, and then put the box on your phone and choose print.
The objects are fabricated in a miniature tank from a new line of materials called Daylight Resins, which harden under the white light of the smartphone screen.
The resin is cured a series of flashes from specific areas of a screen. Attached to the upside-down build platform, the object is built layer by layer as the directed light moves upwards and hardens the resin.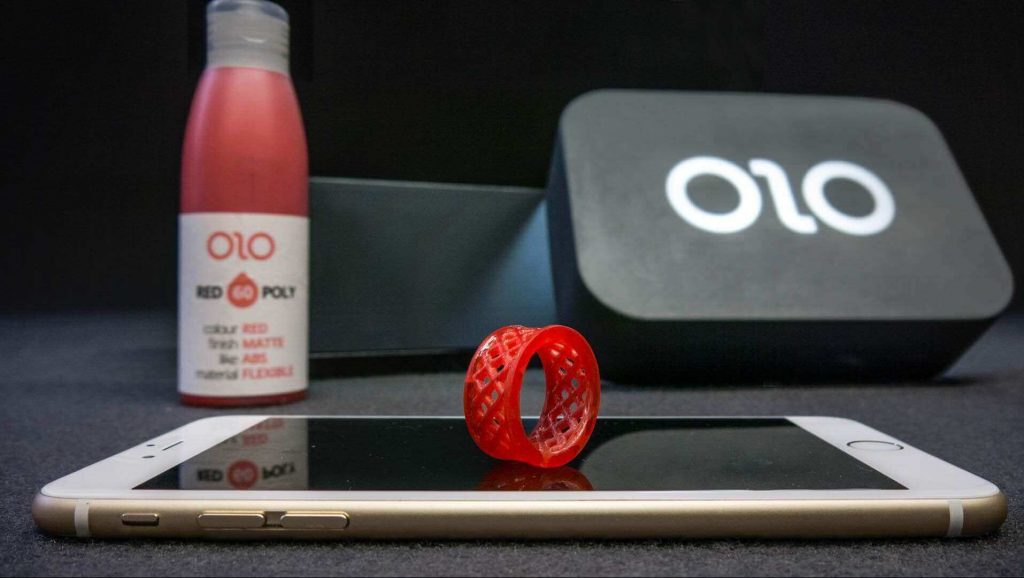 World First Social Features in 3D Printing
Impressively, OLO is extremely portable and weighs just over one pound, yet the print precision can still reach a 42 micron resolution.
Another eye-catching feature of the OLO smartphone 3D printer is how it integrates social aspects to the workflow. The company claims that it's the first 3D printer to introduce messaging, through which 3D models can be shared privately between friends from within the smartphone app.
One way this would work in practice is that users can choose to send 3D printables to one another in "surprise mode," where the contents will only be revealed once it's been fabricated.
Last, but not least, OLO also claims their 3D printer among is the quietest in the world: "OLO has a virtually noiseless mechanism, allowing its use at any time, even while you sleep."
Even before the curtain has opened on the campaign, it seems fairly certain that OLO is going to be a smash-hit on Kickstarter, and we'll be following this one closely. Stay tuned for more details next week, where we'll be publishing an exclusive interview with the OLO team.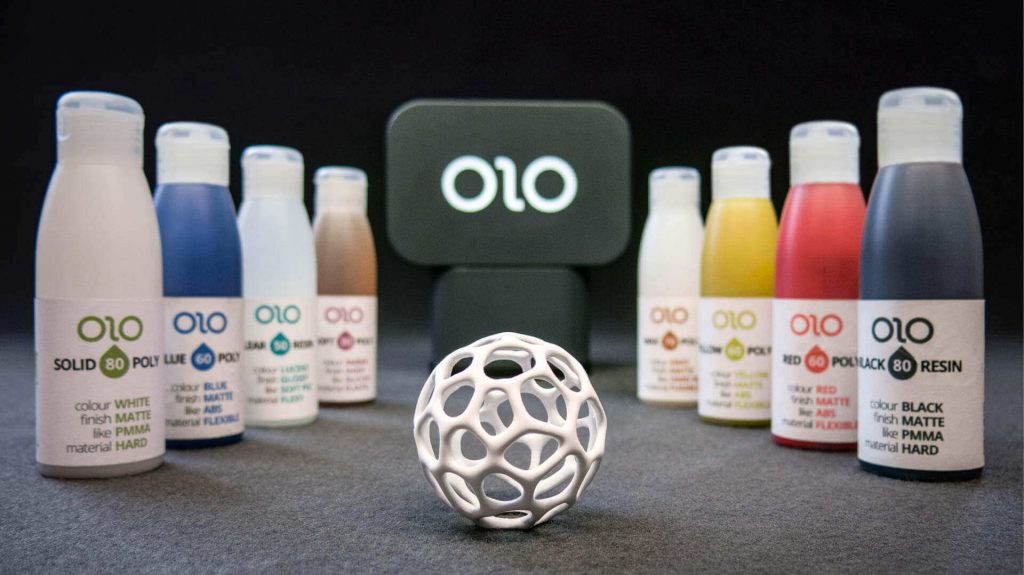 License: The text of "OLO Smartphone 3D Printer on Kickstarter on 21 March" by All3DP is licensed under a Creative Commons Attribution 4.0 International License.
Subscribe to updates from All3DP
You are subscribed to updates from All3DP
Subscribe
You can't subscribe to updates from All3DP. Learn more…