The OLO Smartphone 3D printer is now live on Kickstarter. All3DP spoke with the team about this intriguing (and affordable) new 3D printer.
Don't miss: OLO 3D Printer: Frequently Asked Questions
UPDATE (7/4): The campaign is over the halfway point, and the level of interest and support around the OLO has been simply extraordinary. We contacted the team for their reaction to these developments. Jump to them here.
Launching today on Kickstarter is one of the most curious and exciting propositions we've heard in a while. OLO is a portable 3D printer, powered by your smartphone, that's available for a stellar price tag of $99 bucks.
There's been a steady trickle of information about the device over the past six months, but finally the curtain has been pulled aside and we've got a good look at the OLO in terms of technical specs and product demonstrations. And yeah, it's looking good!
ALL3DP spoke with OLO co-founder Filippo Moroni, where he shared some more details about the new device, his excitement about the campaign, and further goals for the future of OLO.
Q: Firstly, why the name OLO?
We chose OLO originally because we needed to make the shape fit around the two elements, which made the platforms move up and down, so we had two rings, and the space in the middle was small, so we chose a letter and found an original name. We also chose OLO because it is a palindrome. It's called the perfect palindrome.
Q: How did you come up with the idea for a smartphone 3D printer?
We have been in the business for 15 years. OLO was an inspiration from several years ago — it was Christmas time and it popped out. We made a very short check on existing patents and found out we had the space to make a patent, and applied for a patent pending, which took two years to make.
Q: How long will the smartphone be unavailable to use whilst powering OLO?
Obviously it depends on the thickness of the model, which is maximum of 52mm. If we use the example of an iPhone, the maximum time is less than 5 hours – 4 hours 45 minutes to reach the entire Z axis. If you want to print a ring, you need half an hour or less, but the maximum is 4 hours and 45 mins.
The main idea is that OLO should be used while you are recharging your phone, so you do not risk not having a phone for the hours you use your smartphone. It can actually be used while you sleep.
Q: What kinds of materials are on offer? Will there be different strengths for different applications?
There are a few different materials, the first is a regular hard plastic, like an ABS plastic. There is one which is more flexible and more rubbery. And another material is castable so you can take it and cast it once it has been printed. You can turn this material into silver or gold. There is also the translucent, which is very effective for aesthetic affect.
We also have a family of five more colors; white, black, blue, yellow, and red. You can also play with the materials which are most standard. The number which is included in the bottles indicates the strength and how hard the material is. The higher the score, the harder the material. The soft, rubber-like material has a 30 score, whereas the standard white is scored 80.
Q: How about the software interface? Is it open source?
Currently it is a closed system, as it is a very complex system between hardware, software and chemicals. There are no other people working with this technology so it is not open source. What we are eventually going to do after it is on the market is make the design of OLO open so other people can play with it and have more custom applications for tablets or computers.
Our path for the next 18 months with OLO is, after 6 months, we are going to put out a high resolution OLO. At the moment we can reach 52 microns which is very good, but we will also develop OLO Pro, which will be based on a tablet.

Q: Given that a phone has network/wireless connectivity, any plans for remote access to manage print jobs long distance?
Right now it is tied to a smart phone so remote access isn't a necessity. Maybe in the future once we use a computer screen or something more permanent, remote access could be more useful. OLO models are not directly made from an .STL file, but a new kind of file which is a vector layer. The model file needs to be very small in size and very fast, because the strategy we started is that the phone is downloading the 3D model, and then the network connectivity is switched off whilst creating the model.
Q: Can you use rechargeable batteries to power the OLO unit?
The batteries are standard double AA batteries. The idea behind that is it is something you can replace without having to be near a power source. On our test, OLO can run on its own battery of 4 AA batteries for more or less 100 prints, so the power consumption is nothing.
Moreover, we tested that when the smartphone battery is fully charged, so the phone can run the 3D printing function for more than 5 hours (which is over the time we need), we don't need even a charging cable for the phone. OLO is the first 3D printer running on batteries. However, if your phone does not have good batteries, then this could not happen.
As well as this, it's setting many other world records; it's the smallest and the lightest 3D printer, too.
Q: What's the print quality like? Comparable to…?
The quality of the 3D print or the product depends on the quality of the screen. The better the screen, the better the print quality. A good phone — an iPhone 6 or a Samsung S6 — can reach an incredible resolution of 42 microns, which is very near to the top of a professional 3D printer in this class which can reach 35 microns.
Our technology guarantees that the print comes out the same if you print it on the corner or the center of the screen because we don't have a central source, and the light is not coming from a central point. We have no set-up needs. We don't need any calibration, which makes OLO something of a genius!
Q: What about future proofing? Say if phones get bigger/smaller, what's the range of devices that can fit inside the OLO?
Right now the bigger screens can't fit in the OLO, but as phones get bigger we will make a "Pro Pack" which can fit the bigger screens up to 12 inches. And with the pro pack, you can still print from a small screen.
Q: Any final comments you'd like to add?
At the moment there are many people who are very astonished, and we are very happy about this. It proves that what we invented is on the right path and we are really happy to share this with the world. On Monday we hope to start one of the best Kickstarter campaigns. We had big offers from big international players which we refused so we can control the price. We want something small, easy, and for everyone.
UPDATE 7/4
Q: Are you surprised by the scale of the response to OLO on Kickstarter? Or was it in line with your expectations?
I can say that we expected something lower. We then doubled our expectations and were still surprised. We're very happy. The great part is that we have hundreds of distributors waiting for us, so it's not just about how many printers we have for our pledged backers but also how many people want to sell and want to buy on a traditional market.
Q: With such a huge number of backers, is the team confident they can fulfill all of these pledges by September 2016?
Yes! We have some very major electronics companies interested in OLO, and we are setting up three different producers. One will be in America, one in Europe, and another one will be in the East.
Q: With so much extra capital, how does OLO plan to scale up their operations for the coming year? Will you be hiring more staff?
We are already starting to increase our team. We are already working on the software side; at the moment we have four new companies working with us — two of them are on the 3D modeling side with OLO, and the service side app will include links to partners and software.
We are also going to offer customization software for the Business to Consumer (B2C) sector. For example, if you were a toy company such as LEGO, then your customers can interact with custom branded 3D models and eventually 3D print them. It would be a partnership which would work great as our tech is completely open and web-based. We don't even need to upgrade the app as this is already featured.
We are engineering a couple of solutions which some of our backers have suggested too – one is about the batteries, and we are looking at using the USB port for charging. The second is about the transparency and is a bit more "romantic"; some of our backers said it was silly that OLO hides the printing process, and it's a shame not to see how the model is created. In a certain way I have to say I agree, and we are starting to work on a transparent solution.
We are extremely happy with the campaign so far, it's been an amazing and stressful experience which we had to be prepared for. We are answering between 500 and 600 emails per day, plus Facebook, Google Plus and messages through Kickstarter too.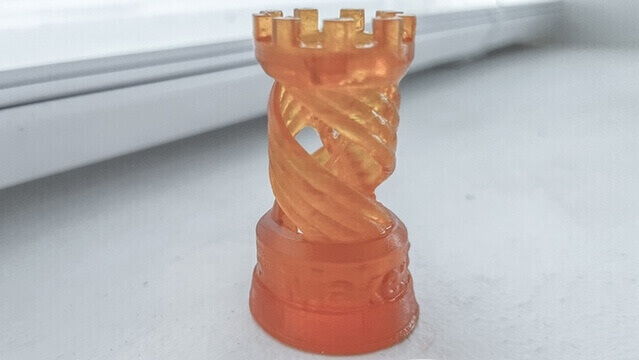 Q: Will you be stepping up the release cycle for new products? You've mentioned an OLO for tablets, for example, so perhaps this will come sooner?
We will do OLO but on our path, OLO Tab would be launched next year in March 2017. We would like to do it but the concept was only developed three months ago, and we have a major partner for the 12 inche OLO Pro which is provided with the screen inside and a modified light with extra power. The technology is the same, but the size is much bigger and the light is much faster. It is intended for two markets – jewelers and dentists.
What we are doing now is to make the OLO Pro and the OLO Tab have almost all the same components apart from the screen and a couple of other features in the electronics. The OLO Pro is not web-based but local based.
Q: No doubt you've heard of other 3D printers on Kickstarter, like Pirate3D and Peachy Printer, which were successfully funded but failed to deliver. What lessons have you taken from these incidents?
I totally understand some concerns from our backers. I can tell you two things; some mistakes were already made and corrected before we launched on Kickstarter, and we have had a lot of great help from people who are lovely and they want to share their own suggestions — we are always grateful to those people. I do not like the people who are just there to criticize with no knowledge or patience to understand what we are doing on this side of the computer.
From my point of view, as I am 41 years old, I've been working for 16 years in this field. I was the first person in Italy with a 3D printer in 2000; we have a huge amount of experience, especially with machines from WASP in the USA. From my perspective I know every single screw of a 3D printer, especially filament. I know that you have a minimum entry cost, and that OLO is designed to be different. I have personally invented this tech, and the funny thing is that OLO can be assembled in 45 seconds with one hand; at the moment we have no screws and only one piece. So this is why I am totally confident that the delivery will be respected and we can produce it on time.
We have done enormous work on the software side, and this is also why the makers may not fully appreciate OLO. It's not designed for makers but for everyone in the world. Not everyone in the world has the knowledge of a maker. A maker is a professional compared to a normal person; we want OLO to be accessible to everyone as well as makers.
Q: Regarding this launch OLO unit, is the hardware upgradable? Do you have plans to release expansion kits and the like?
At the moment that's not in our project; we'd like to understand how people feel with the current dimension. The only thing we can expand is literally the dimensions of X Y or Z. We are starting an optional choice for a transparent option, but this will cost more as the material is very expensive, so we are trying to set up a piece and the bottom part is transparent for maybe 12 or 15 bucks more.

Q: What are your thoughts on the state of the 3D printing industry at the moment? Is the "Trough of Disillusionment" finally behind us?
I believe that 3D printing is, in terms of industry, literally revolutionary — but the point is that 3D printing is bringing freedom inside each industry to have better control of the machine. Now we have chips and boards and step motors in every single facility, and we can think that even a small company with a small budget can improve their productivity and activity with a small machine. It is not just about 3D printing, it is also about machining, milling in a different way. Higher position, lower work, more security, and even more free time for people.
On the popular market, what I hope is that 3D printing today — especially OLO — can achieve what LEGO did in the 70s and 80s for my generation in terms of freedom of creativity, and in terms of geometry and visualization, as well as the 3D abstract ability to understand mechanics and invention. I'm pretty sure that if we sell 100,000 OLO machines in the next 12 months to more students, universities and passionate people, then out of those 100,000 we will get some new inventions… and some will revolutionize our society.
Q: On the launch day of the Kickstarter, there was a stirring of controversy over the "OLO Easter Egg" (offering two OLOs for $99), because it initially appeared to be an error on the campaign page. In hindsight, do you think offering an Easter Egg was a mistake?
I would like to answer with a piece from the Bible, there is a little story. There is a father and three sons, he gives one coin to the first son, ten to the second and 100 to the third. He gave the money to each of them for free, all of the three were happy but when they came back, they returned with almost the same. The first came back with two coins, the second with eleven and the third with 101.
The point is that even if I give you more, there is always someone who can make more or less. The crazy thing is, even if I offered not 1,000 but 10,000 OLO machines for the $79 Early Bird, there are still people who are unhappy that a small number of backers are getting two machines. It was something that was intended to thank our earliest supporters dating back to October, to have a surprise waiting for them. Is that a very problematic thing to do? Regardless of this incident, are Early Bird backers still happy with $79 for OLO? I think yes.
I honestly am a bit embarrassed by the people who are talking about it still. I tried to lower the tension by calling it an Easter Egg, and that's why we choose a egg design to be 3D printed for one of our sample models. We've since learned that the internet is not for joking; it's better to be more straight and precise, and we won't make any jokes anymore!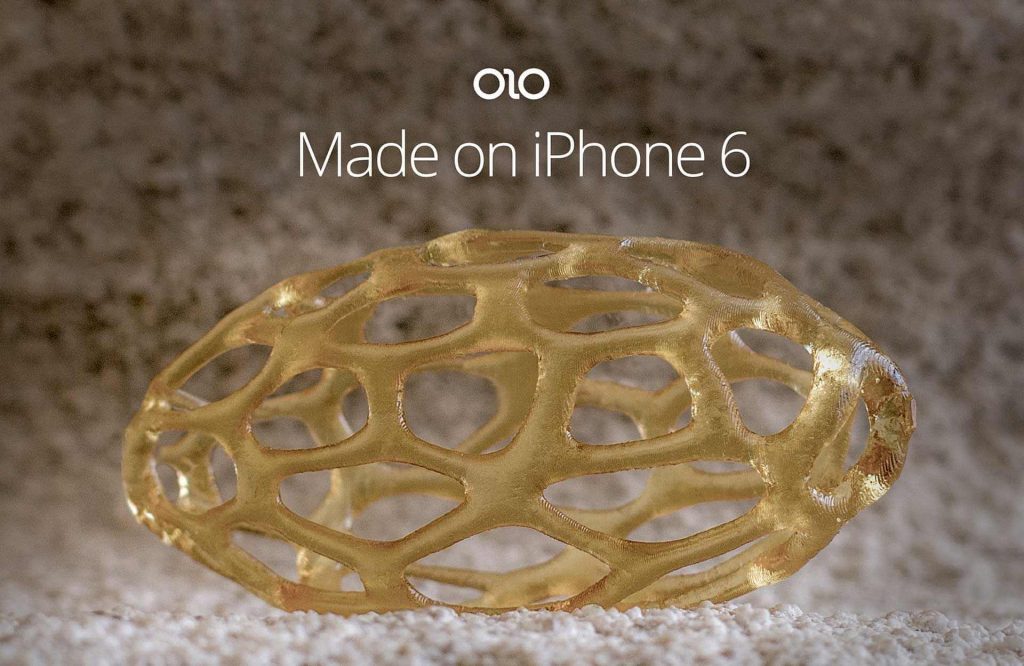 License: The text of "Interview with OLO Co-Founder Filippo Moroni" by All3DP is licensed under a Creative Commons Attribution 4.0 International License.
Subscribe to updates from All3DP
You are subscribed to updates from All3DP
Subscribe
You can't subscribe to updates from All3DP. Learn more…