Nintendo has always been good for surprises. Today, they are presenting "Nintendo Labo", a gaming system that combines the fun of making things with playing video games.
"Nintendo Labo" will be a series of DIY kits you made mostly from cardboard. In the box, you'll find preconfigured cardboard sheets, strings, rubber bands, stickers and a digital assembly guide. Your goal is to piece together the creations first and then bring them to life via the Nintendo Joy-cons.
They are crucial to Nintendo Labo: The interplay between the toys and the game console can only be done due to the Joy-Cons. The controllers are mounted to the cardboard projects; they pick up movement by their sensors and send the data to the console.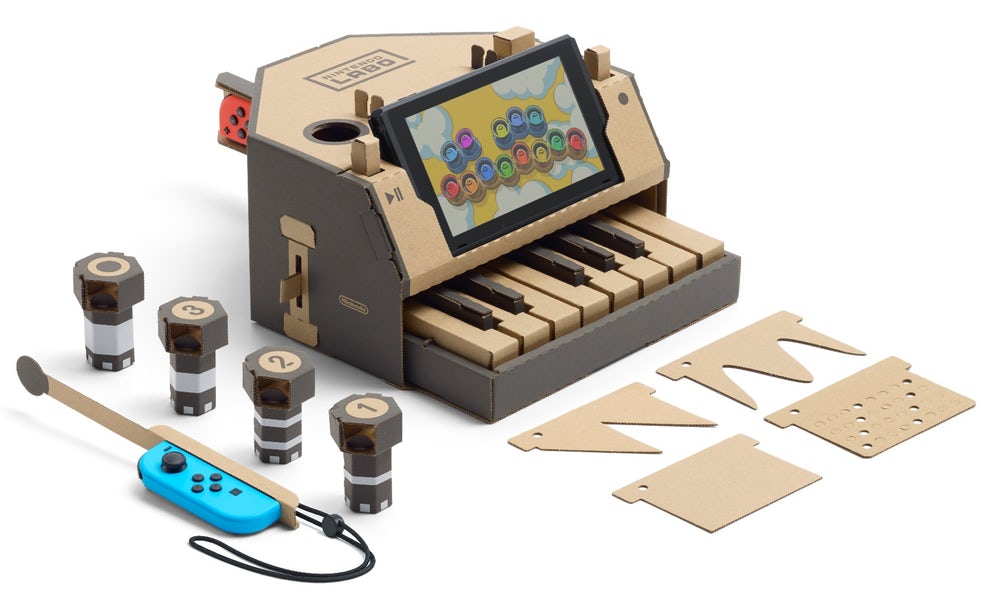 Let's say you want to build the 13-key piano pictured above. First, you built the case by folding the cardboard accordingly. Then you add the Nintendo Switch console and right Joy-Con controller to your creation. As you play notes on the keyboard, the IR Motion camera in the right Joy-Con detects which keys are pressed and translates them into unique notes that are heard through the console.
What's in the First Two Nintendo Labo Kits?
The "Variety Kit" ($69) comes with the preconfigured cardboards for five different Toy-Con projects.
2 RC cars
Fishing rods
An interactive model of a house
a motorbike controller
a 13-key piano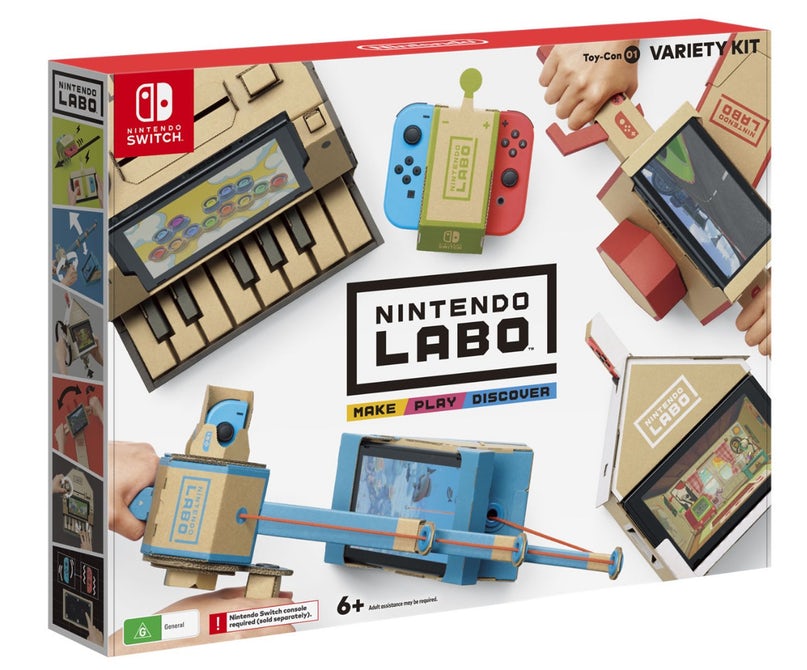 The "Robot Kit" costs $79. It only offers one project: an interactive robot suit with a visor, backpack, and straps for your hands and feet, which you can then wear to assume control of a giant in-game robot.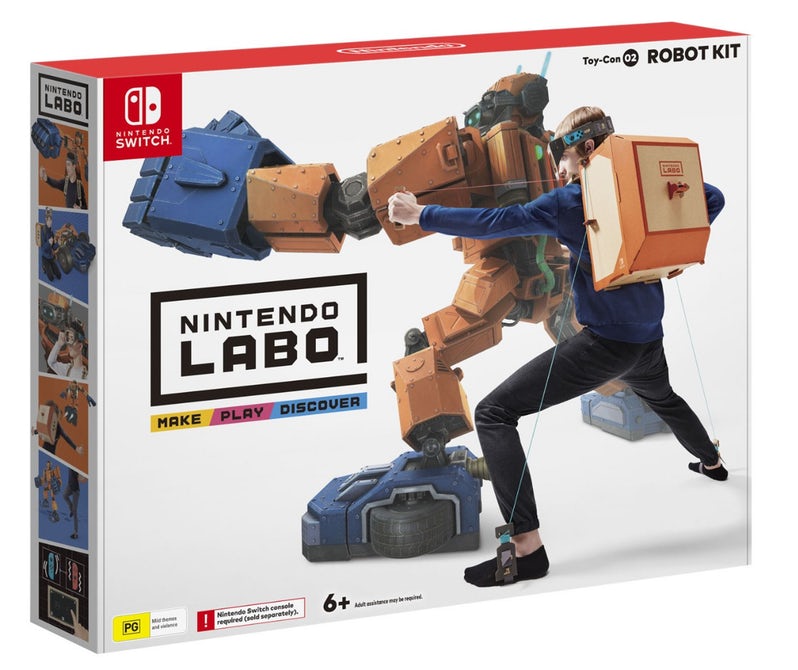 You can also buy additional stencil sets for $10 – or, in the best maker tradition, start painting the creations yourself.
The first kits will be available April 20th, 2018.
The most important piece for the future of the system will be probably the "Labo Kit software." The video (see below) shows you can program it by using a block-based instruction set.
It is not yet clear if Nintendo lets you create your own software and creations with it.
But rest assured the maker and 3D printing community will in no time release a lot of interesting additions to Nintendo Labo.
https://www.youtube.com/watch?v=P3Bd3HUMkyU
License: The text of "Nintendo Labo Lets You Build DIY Cardboard Creations" by All3DP is licensed under a Creative Commons Attribution 4.0 International License.
Stay informed with notifications from All3DP.
You get a notification when a new article is published.