Philament is a new Hungarian 3D printing filament manufacturer. Besides the standards, they offer industrial-grade materials like heat-resistant, antibacterial and non-conductive PLA filament.
PLA is a perfect for 3D printing enthusiasts. It is relatively easy to 3D print without a heated bed, biodegradable and highly versatile, as you can add other materials to it (find an overview of 32 types here).
But when it comes to industrial applications, PLA isn't the first choice. Most professionals won't use it because of the limits on the material's physical performance. PLA is brittle, has a low melting temperature, low impact strength and is a poor thermal & electrical conductor.
Philament, a new Hungarian filament manufacturer, want to change that. "More and more industries are taking advantage of 3D printing. As the technology is widely used, the users are becoming more creative and want to explore new areas where 3D printing could support their work. Because of the limitations of the filaments they haven't been able to do this," says Dr. Zsolt Bodnar, CEO of Philament.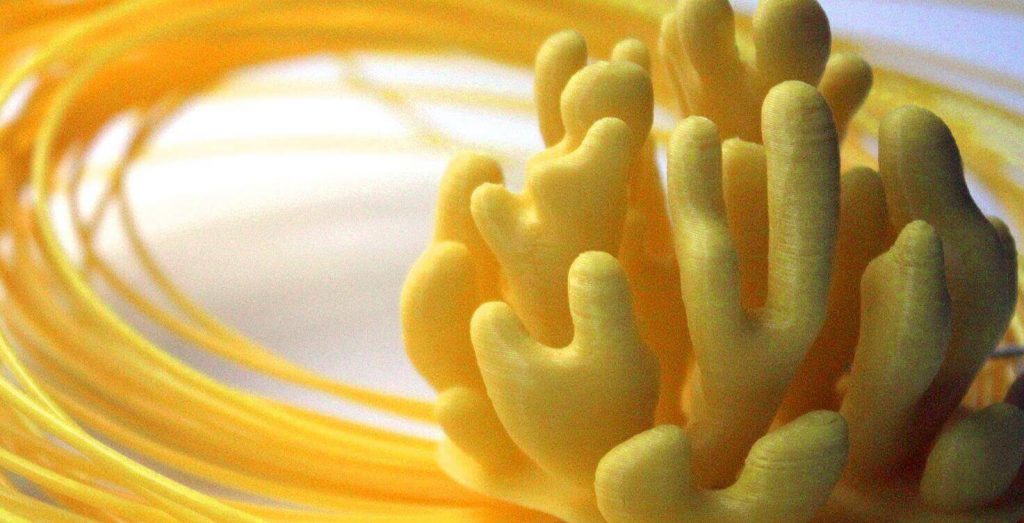 PLA For The Industry and Pro Makers
Besides the "usual suspects" (pure PLA and ABS, transparent, wood, etc.), Philament offer non-conductive, antibacterial, heat-resistant filament and also a brand for professional modelers. Here's an excerpt of their filament range:
Non-Conductive PLA: The electronics industry often deals with the fact that 3D printed objects are electronically charged, which could cause serious problems. "Philament ESD" wants to avoid this problem – printed objects won't carry any charge at all.
PLA for professional modelers: Modeling is one of the most popular applications of 3D printing. "Philament Model" was designed specifically with this in mind. The printed object will be off-white, its surface mat so that details will be clearly visible. According to the manufacturer, models can be colored and painted much more easily than those printed using ordinary PLA and ABS filaments. The 3D printed model can be cut, sanded and polished (both dry and wet), allowing to create more accurate models.
Heat Resistant material: Objects printed from traditional PLA filament will lose their shape and partially melt as soon as they encounter temperatures over 60 degrees Celsius. "Philament Heat Resistant" wants to overcome this problem. Objects printed using this material undergo heat treating at 170 degrees Celsius, and are hardened.
Antibacterial PLA: This is a special filament with a wide range of antibacterial activity. Philament promises "Its antibacterial properties are based on metal ions, which is known for antibacterial activities. If you 3D print object with Philament Antibacterial, the incorporated metal ions block the metabolism of the bacteria through an enzymatic reaction, hindering the growth of bacteria. Philament Antibacterial has long lasting antibacterial activity against gram positive and gram negative bacteria. Philament Antibacterial can be printed in wide range temperature: 195-215 C, without changing antibacterial properties."
We haven't tested any of these materials yet, but they sound promising. We'll keep you posted.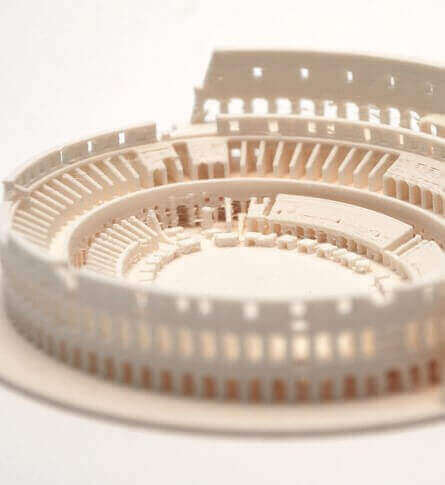 License: The text of "New Heat-Resistant, Antibacterial, Non-Conductive 3D Printing Filament" by All3DP is licensed under a Creative Commons Attribution 4.0 International License.
Subscribe to updates from All3DP
You are subscribed to updates from All3DP
Subscribe
You can't subscribe to updates from All3DP. Learn more…